Learn how to give a squirrel a helmet and grenade launcher in Photoshop. This tutorial will also introduce you to the puppet warp tool in Photoshop CS5.
---
Preview of Final Results
---
---
Army Squirrel Photo Manipulation Photoshop Tutorial
---
Resources
---
Step 1
Open the squirrel photo and select the Spot Healing Brush Tool (J). Use the brush tool on the parts of the picture shown below. The brush size should be 45px.
---
Step 2
Open the helmet photo and select the helmet with he Pen Tool (P). Set Feather Radius to 0,5.
---
Step 3
Paste the helmet in the picture with the squirrel and transform the helmet as shown below.
---
Step 4
Create a new layer under the helmet layer. Select the helmet and drag it as shown below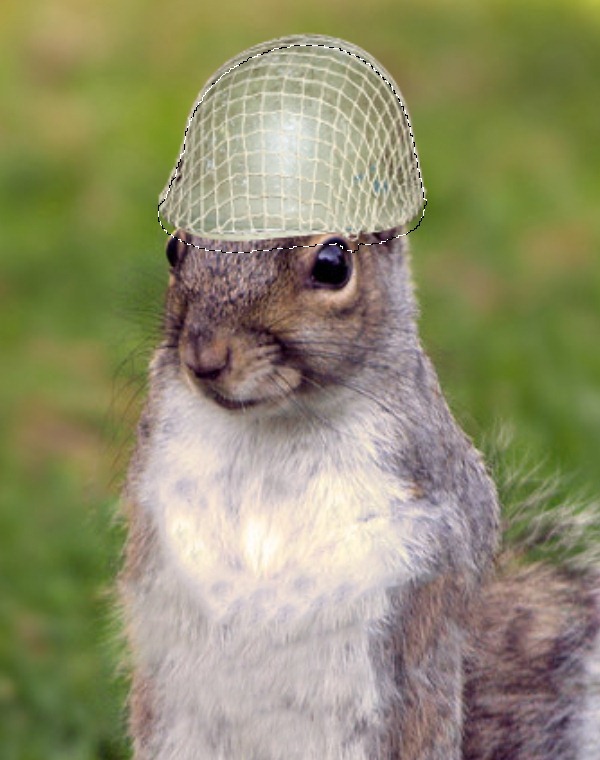 ---