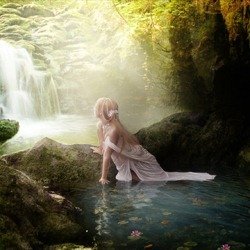 Learn how to create this photo manipulation using a combo of different stock photos and artworks. You'll learn how to create a soft photo effect, add moss to rocks, and enhance a pool of water with some water lilies.
---
Preview of Final Results
---
Outdoor Fantasy Manipulation Photoshop Tutorial
---
Resources
---
Step 1 – Choosing the stocks
Choose the stocks you are going to use.
---
Step 2 – Cut outing the model
Cut out the model with the tool you prefer, you can use Polygonal Lasso Tool, Magnetic Lasso Tool, Quick Mask, Quick Selection Tool, Eraser, etc. In this case I used Polygonal Lasso Tool.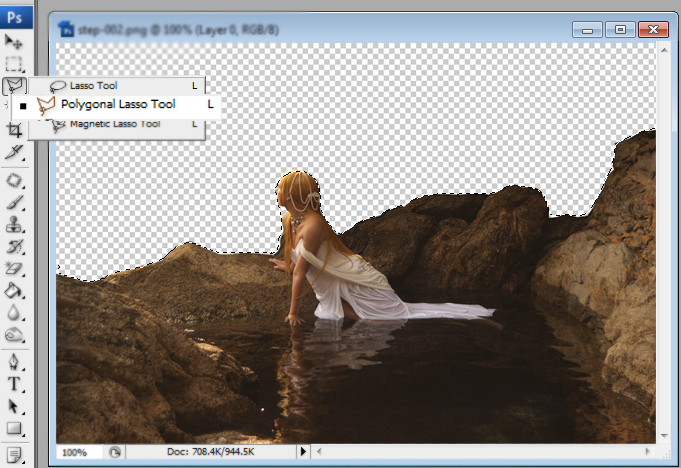 ---
Step 3 – Creating the image to put a new Background
Put the model in a new file with the following size:
---
Step 4 – Removing the saturation
Duplicate the model's layer pressing ctrl + j. and to change the saturation press ctrl + U and desaturate the layer -55.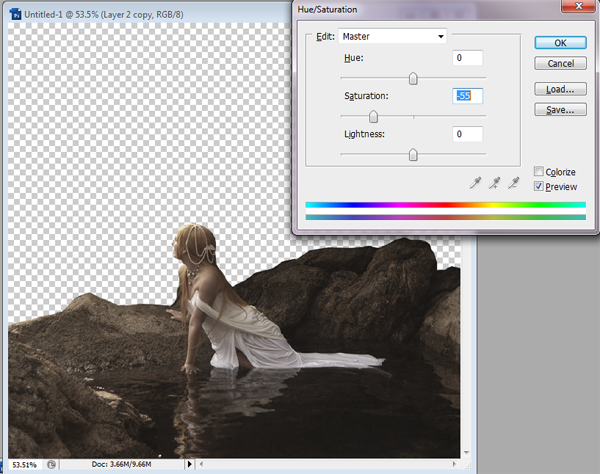 ---
Step 5 – Working with the scenery
Then find a background. I like to mix different images to create a background, in this case the picture I used as a "base" was this one.
---
Step 6 – The power of the Gradient Tool
Add a new layer and make a gradient in that layer with green and white. And the choose opacity as 80% also fill 80%.
---
Step 7 – A touch of Gaussian Blur
Add another layer with a waterfall and trees in screen mode and add Gaussian blur to get this result. In this image I used more Gaussian so you can see the difference, but you can use less.
---