In this tutorial we are going to learn how to make a poster inspired by WWF creative posters. With a couple of images, we will create a beautiful realistic typography with natural theme. We will learn how to blend these images together to make them become a nice one. This tutorial is full of tricks and tips to manage layers and your images.
---
Preview of Final Results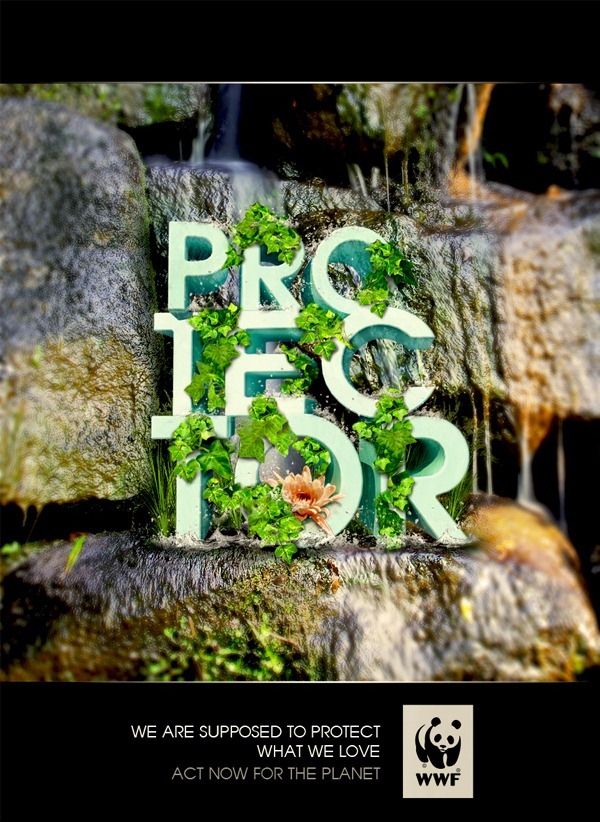 ---
Download the PSD
Nature Text Effect Poster.zip | 64.82 MB
Download from FileSonic
Download from Website
---
Nature Text Effect Poster Photoshop Tutorial


---
---
Resources
---
Step 1
We start with Sketch Up Pro – a free 3d software of Google – to make a 3d typography. Of course you can use any other 3d software to do this.
In Sketch Up window. Choose Tools>3D Text
---
Step 2
A new window appears! Now simply type your text in. I typed "PRO" here. You could choose any font you want to as long as it's beautiful :). Please set Height and Extruded like the image. Then just click Place or press ENTER.
---
Step 3
And your 3D text appears.
You can handle your camera easily by middle mouse click and drag to orbit; and scroll mouse to zoom in / zoom out
You can move your text by press "M" then click in your text and just drag it.
---
Step 4
Repeat step 2 to make "TEC" text and "TOR" text ; then move it like this: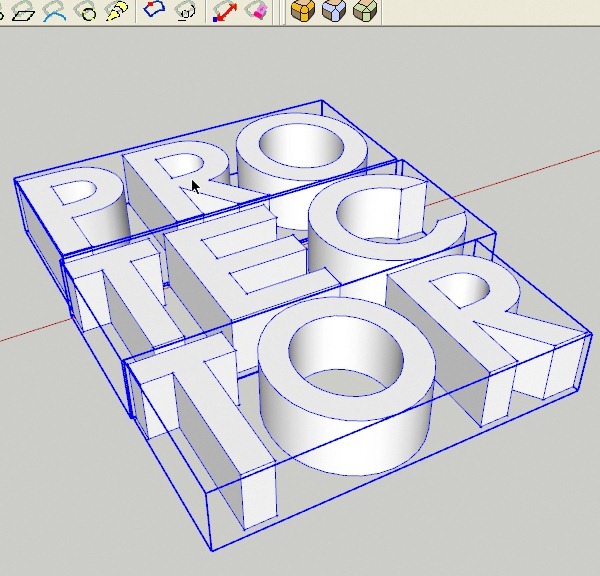 ---
Step 5
Click Rotate tool or just press R while still selecting 3 texts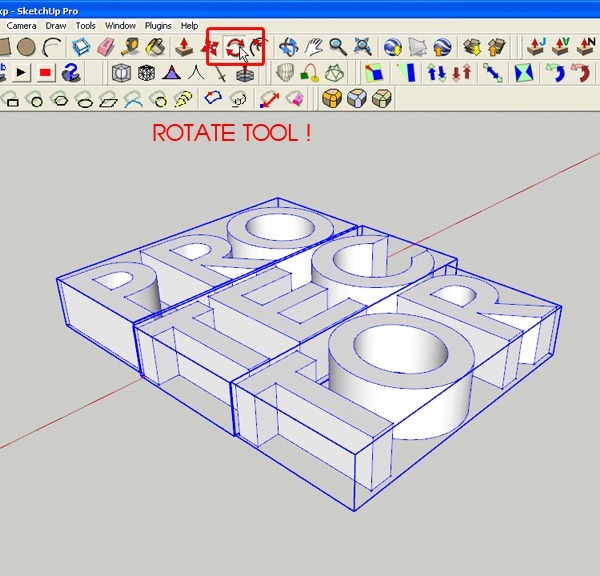 ---
Step 6
Then click your rotate tool on the side of the text ; then click and drag to rotate it ( on blue axis ) to make the texts "stand up" like this.
---
Step 7
Now select one of your texts – then press S – ( this is Scale tool ) – then click and drag your text like this to make it thicker.
---
Step 8
Repeat step 7 for all your texts to have this:
---
Step 9
click on PRO to choose it. Then double click to open it. Then double click again to select all of it. If your text is covered with blue dots like this then it's fully selected!
---
Step 10
While selecting the text. Click this button ( in the image ) to use the plugin (Round Corner) . Then setting like below. And press ENTER to execute
---
Step 11