These cute vector icons from SparkleStock are great for any food-based projects. There are 10 icons and they come as PNG and vector EPS files. Download them and use them in your next design!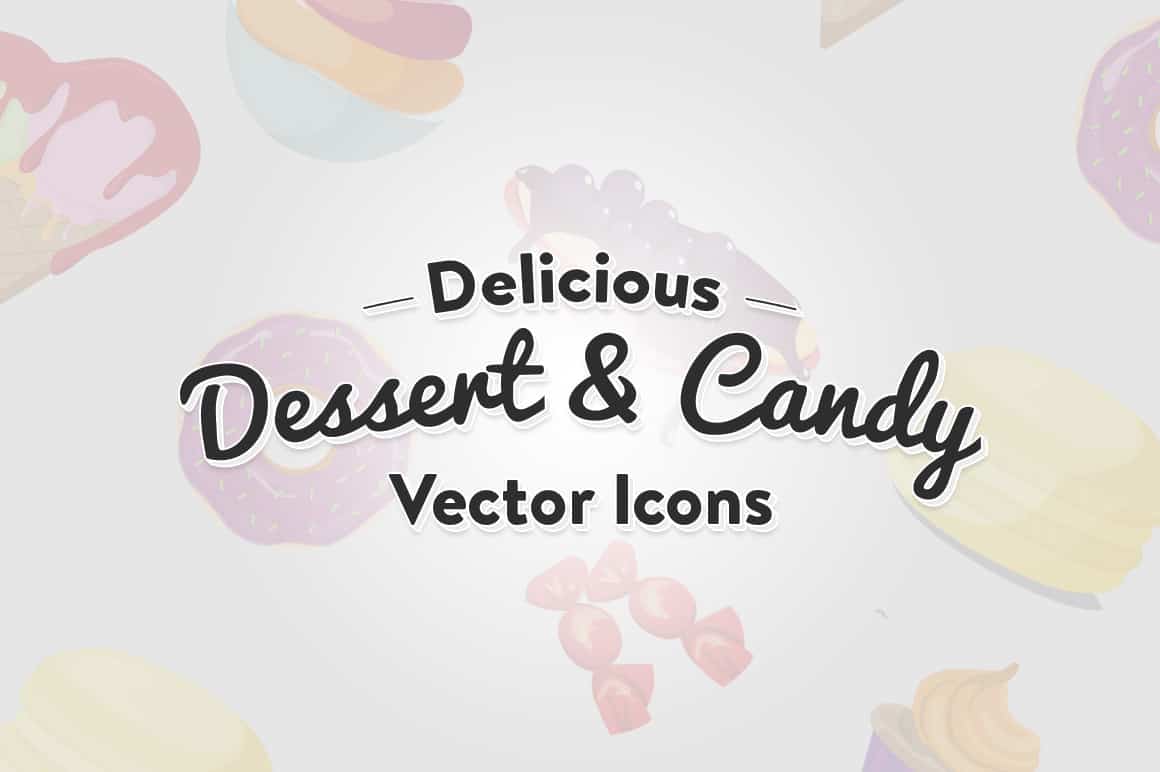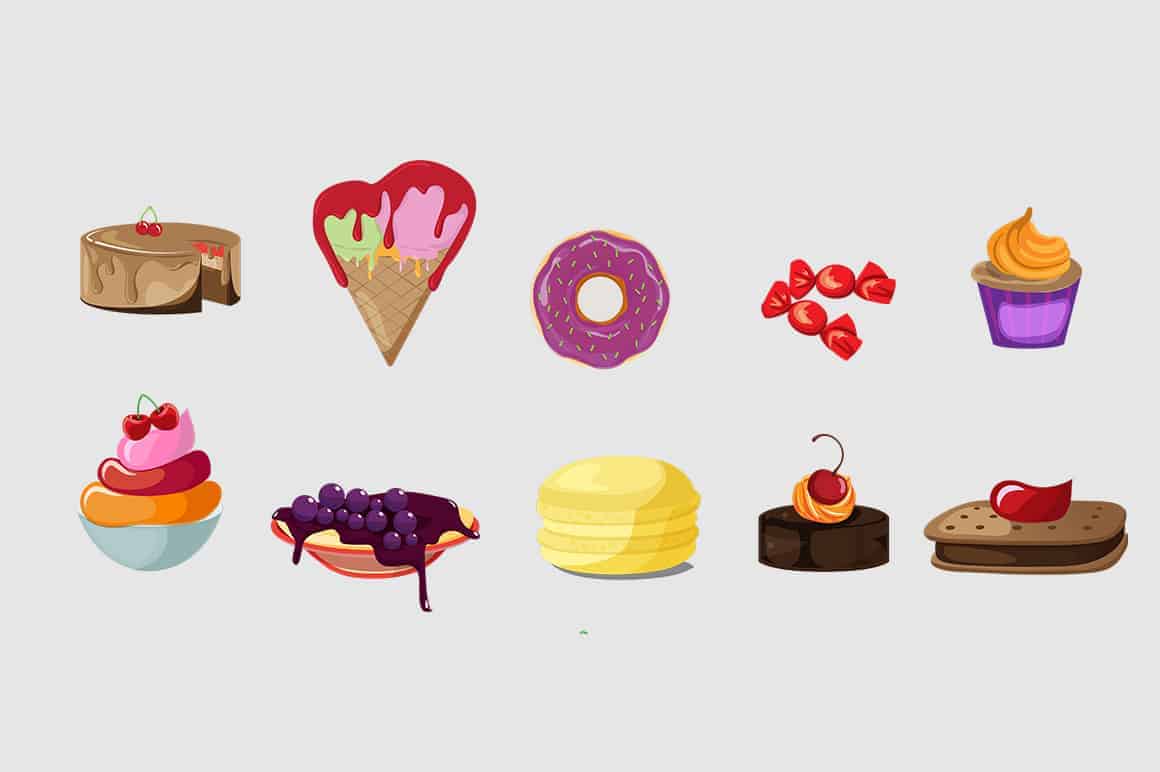 Download Dessert and Candy Icons
The free download contains 10 icons. If you would like all 30 icons, please download the pro version. The premium download is also free if you're a SparkleStock member.