Some of the most advanced Photoshop users still make these beginner mistakes. Find out what these mistakes are and why you should avoid them.
1. Using the wrong image mode and ignoring it
Menus grayed out? Colors don't look right? Don't keep editing when you experience these issues. This is likely caused by using the wrong color mode. Go to your Image > Mode menu and make sure that you're in the correct mode. If you don't know which mode to use, just choose RGB. Ninety-nine percent of the time, your document should be in RGB mode and here's why:
Anything for the web will be displayed in RGB mode.
Digital photos are captured in RGB mode and should be edited in RGB mode.
Many filters and tools are only available in RGB mode.
You cannot switch between RGB and CMYK mode without a loss in quality. CMYK mode handles color in a completely different way than RGB. CMYK is subtractive, meaning that like paint, colors get darker as you mix them. Whereas RGB is additive like lights and the colors get brighter when mixed.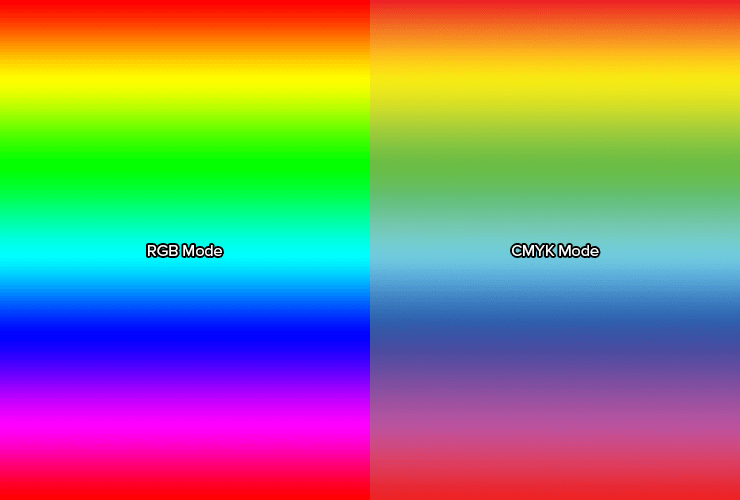 But what if I plan on printing my work? Shouldn't I use CMYK? The answer is sometimes. For photos, you should never convert them into CMYK mode; always save them as RGB documents. Nearly all printers are designed to handle RGB files and convert them to CMYK using their own printer profiles. In fact, if you have a RGB photo, you'll get better results by letting your printer convert it to CMYK for you instead of doing it yourself in Photoshop.
The best time to use CMYK mode is when you're working on brochures, business cards, and other prints. This is because you can get the exact Pantone color and use speciality inks like spot gloss, silver/gold, and metallic ink. If you pick a color that's 100% cyan and 50% magenta, you'll get exactly that color on your final print. Many printers will tell you what their "rich black" value is. If you use just black ink, it may not appear black enough. Rich black mixes all the inks together to create a black that's darker than just using black ink.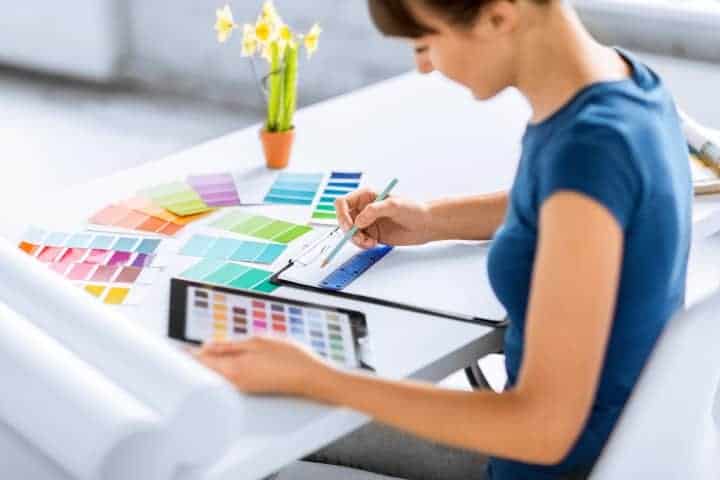 2. Setting the wrong DPI and wondering why your font size is so different
Pixels are pixels right? If you have a 3000x2400 pixel document, you can print a perfect 8x10 photo at 300 DPI so why even bother setting the DPI? This is why:
Measurements. A 32pt font will look much smaller on a 72 DPI document than it does on a 300 DPI document. If you don't set your DPI properly, you'll get the wrong sizes. Also, let's say you want to make a square that will be exactly 1x1 inch on the iPhone 6. How do you do this? First, find out the PPI (Pixels Per Inch) value of the iPhone 6. Take that PPI value (326 PPI) and set it as your DPI in Photoshop. Now when you create a square in Photoshop, you can set it to 1x1 inch and when displayed on your iPhone 6, you'll get a perfect 1x1 square.
3. Creating too many layers and bragging about it
Back in the days of Photoshop 7, people were actually bragging about their 100-layer PSD. It meant that a lot of effort was put into their work. Now, it just sounds like your layers are cluttered.
With fewer layers, your document is easier to understand. By making use of Smart Objects, Smart Filters, layer masks, and layer styles, you can drastically reduce the number of layers required. In fact, you can do a lot of adjustments with just a single layer. Next time you're working on a new artwork, try creating it in as few layers as possible while keeping it fully nondestructive.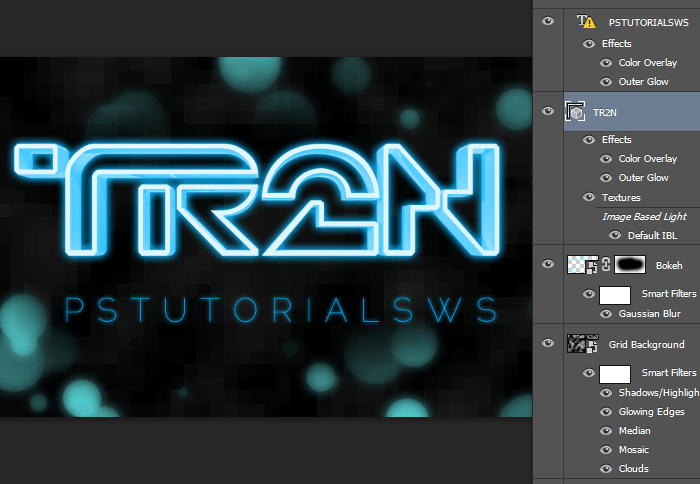 4. Resizing layers without converting them to Smart Objects first
Always convert your layer into a Smart Object before you raster it. When you resize a raster layer, every additional transformation you make will degrade its quality. If you enlarge it back, it'll appear blurry. However, when you resize on a Smart Object, you can scale it up and down as much as you like and it'll always preserve its original image quality.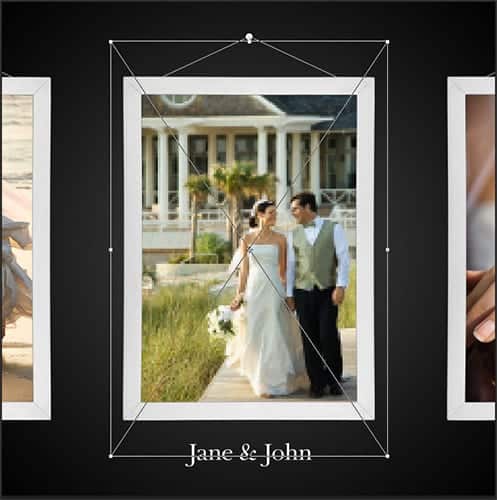 5. Using the pen tool to create masks that look like paper cutouts
Many people recommend the Pen tool for masking out objects. It's actually a great tool for masking that won't give you headaches (unlike the selection tools when they don't work properly). But here's where people are wrong. The Pen tool is only great for masking vector and 3D renders with no depth of field. For photos, it'll give you poor results that look like you cut it out with scissors.
If you look at the pixels in a photo, you'll never see a perfectly sharp edge everywhere. Instead, you'll see that they have sharper edges where it's focused and softer edge where it's not. With the selection tools, you can use the Refine Edge tool and simply turn on the Smart Radius setting to automatically account for the varying edge sharpness.
6. Desaturating to create flat and boring B&W photos
Desaturating your photo may be the quickest way to make a B&W photo, but it'll always look flat. Instead, use the Black & White or Channel Mixer adjustment layers. There are many ways to convert photos into B&W and those adjustment layers will give you better control and better results.

7. Not using the healing and stamp tools on a separate layer
Did you know that you can use the Healing Brush, Clone Stamp, and many other similar tools can be used on a separate layer? Don't duplicate an entire layer just to clone out a couple objects. Instead, look in the option bar and set your tool to sample all layers. Now you can create a new layer and use any healing and stamp tool on the new layer.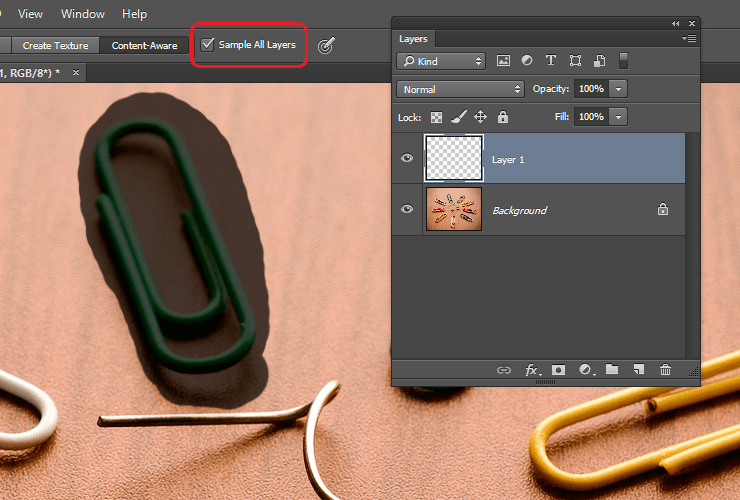 8. Retouching so excessively that it looks like your photo's on drugs
Excessive retouching is like buying a tracksuit with dragons on it. You think it looks cool but later, you'll say to yourself, "What was I thinking? This looks stupid!". We don't always notice when we're going overboard with the retouching until later. Before you save your file, do a before and after preview to see if you're over-retouching. Better yet, ask someone for their opinion. If you went overboard, you can fade your retouching simply by placing all your adjustment layers into a layer group then lower the opacity.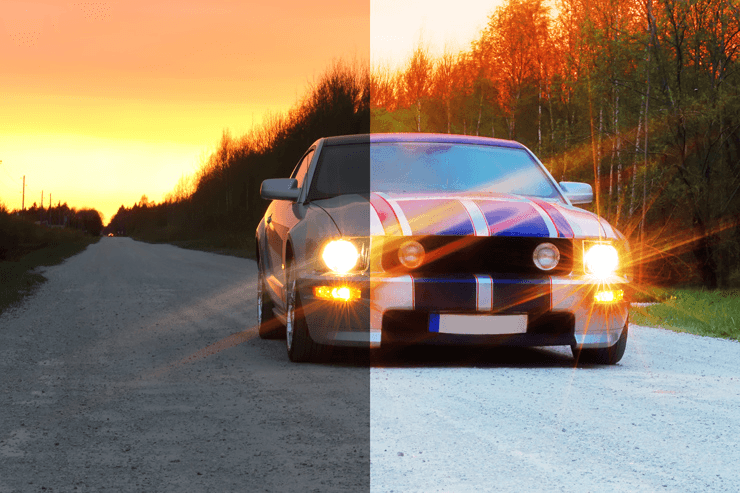 8. Fixing brightness while blowing out highlights/shadows
When you adjust your photo's exposure and contrast, you can sometimes lose details in the highlights and shadows. It's important to pay attention to these areas anytime you are making tonal adjustments. Sometimes this means that you'll need to use the Curve adjustment layer instead of the Levels or Brightness/Contrast adjustment layers.

10. Wasting your hard earned money on an expensive GPU/video card
Photoshop CS6 and CC is powered by the Mercury Performance Engine to better utilize your GPU. If you use Photoshop's 3D features heavily, then a better GPU may help with rendering times. Asides from that, all you need is any modern AMD/Nvidia GPU with at least 512 MB of VRAM. Plunking down $200+ for an expensive video card is most likely a waste of money as you'll not see any performance improvements except with the 3D tools. If you want a GPU that's great for Photoshop, quiet, and also pretty good for gaming, the GeForce GTX 750 TI is a great choice.