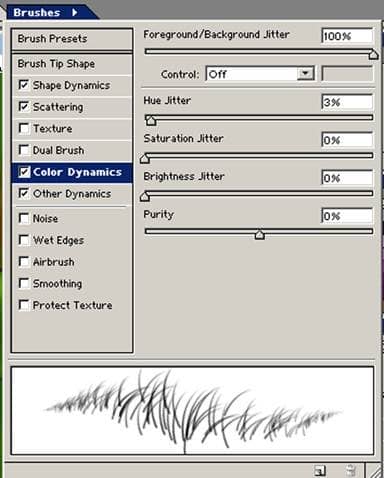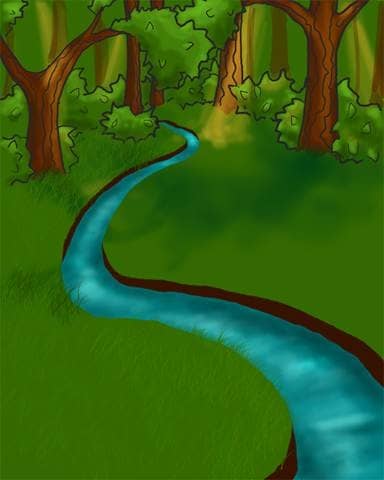 Step 29
Now erase the grass that appears to be growing out of the water and bank.
Step 30
Copy the entire "grass" layer and paste it onto a new layer. Use Ctrl+t to allow stretching of the picture, and completely stretch the picture down to a thin strip, and then past the middle and to the other side to flip the image. Adjust the grass to fit right, and erase the stray grass (that is coving part of the trees and bushes, or is now growing out of the bank.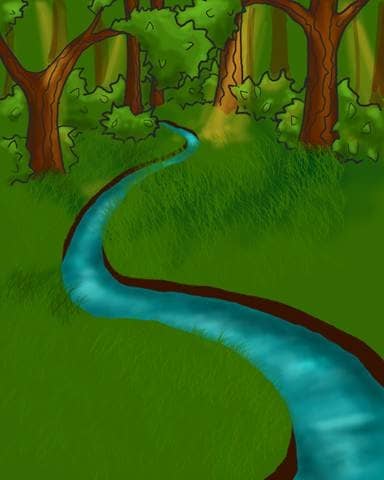 Step 31
Copy the front section of the "grass" layer and repeat step 30 for this as well on the right side of the brook. Use color #3D7500 to add a few stray grasses off the bank on both sides (size 13 brush with all brush settings unchecked except shape dynamics).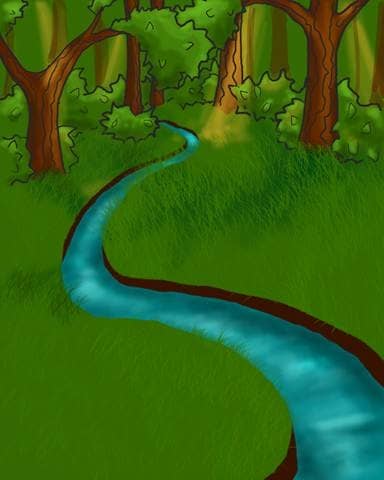 And, you're done with the background!
If you want, you can turn off the background tree outline layer for a different look! These two different approaches will allow you to create an entire digital painting in which anything can be added or altered (within reason of course) with little effort if whoever is paying you wants something changed.