In this tutorial we will create a cool underwater scene with a big fish. We will use some basic selection tools and adjustments to achieve a great result.
Preview of Final Results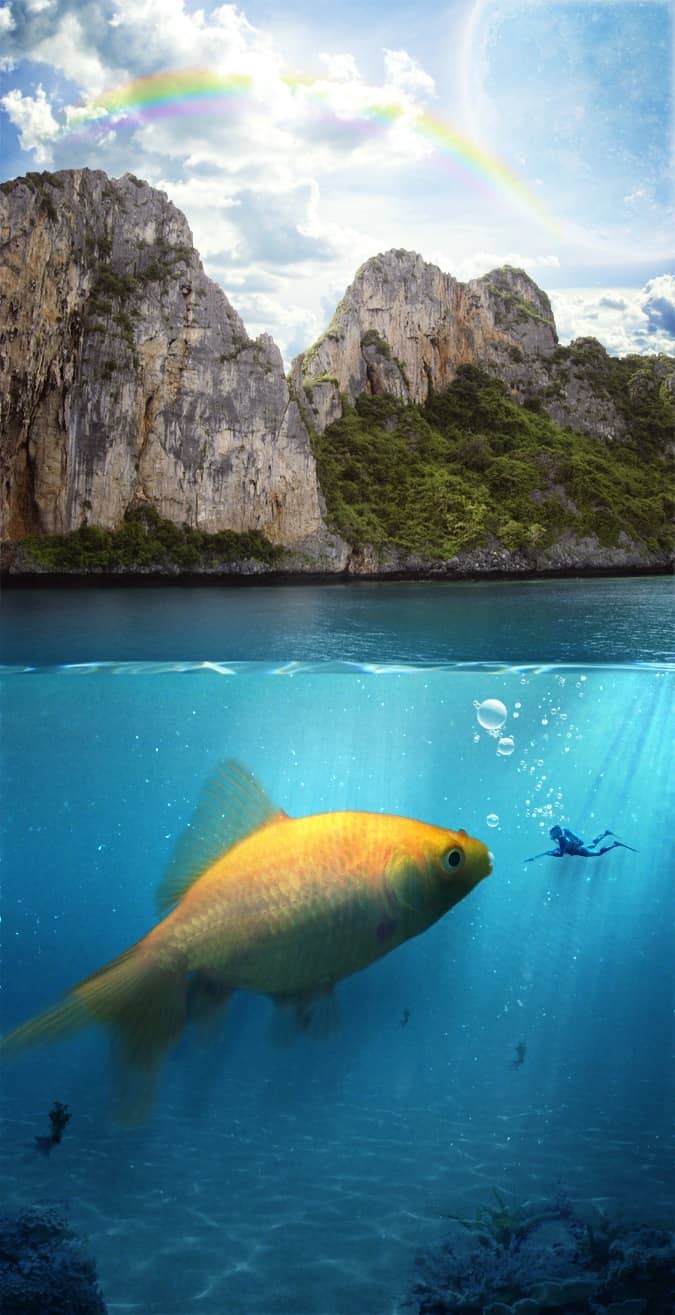 Tutorial Resources
Step 1
Create a new document 2150x4187px.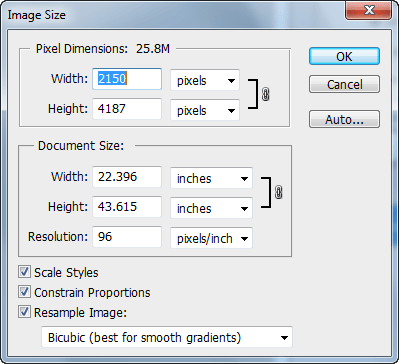 Step 2
Open file "Sky" and select all (Ctrl + A). Copy all (Ctrl + C) and paste into our document (Ctrl + V). Press Ctrl + T to Free Transform and position the document like shown below.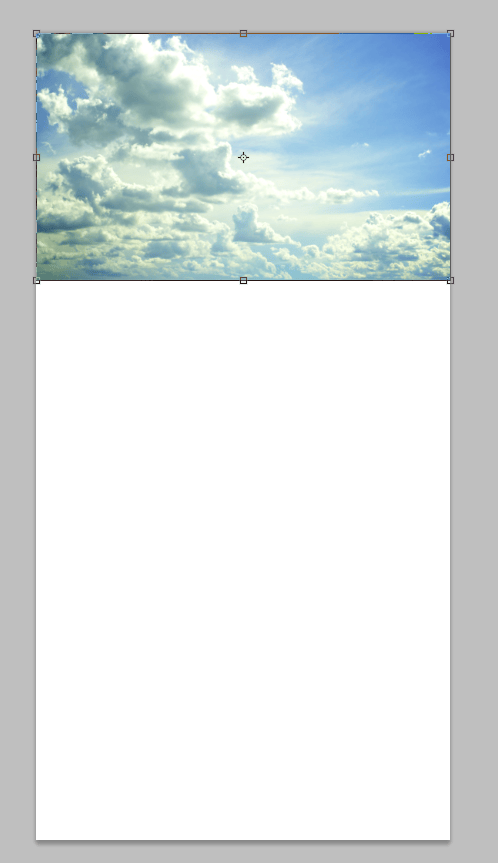 Step 3
Open file "Sky" and using the Elliptical Marquee Tool make a selection of the moon.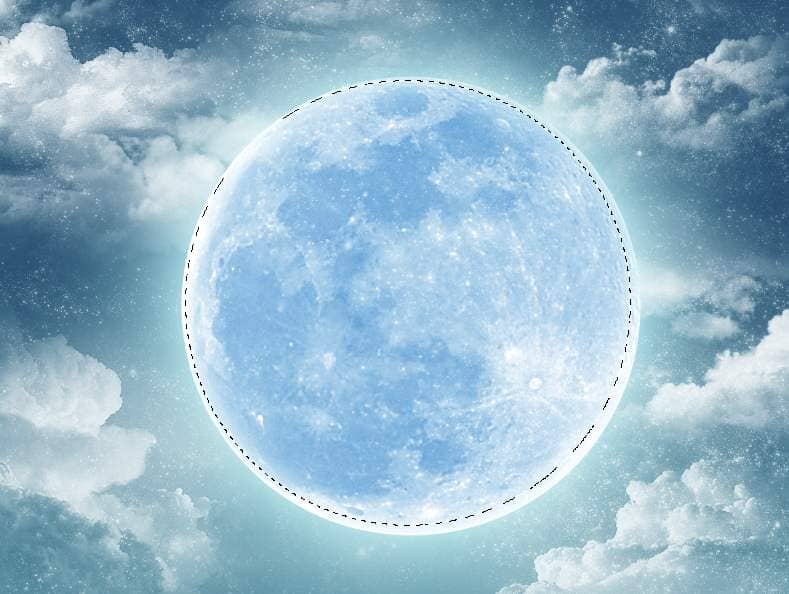 Step 4
Copy and paste it into our document. Press Ctrl + T to Free Transform the moon like in the image below. Change the layer blend mode to Overlay.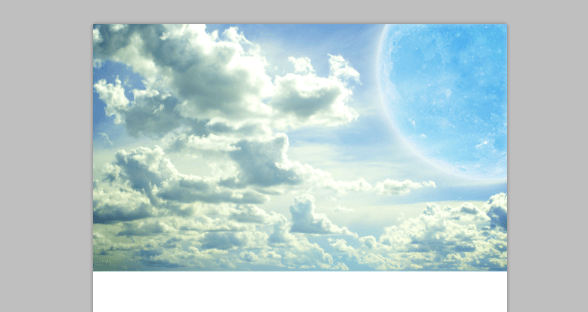 Step 5
Double-click the moon layer to enter Advanced Blending options and add the following styles to make the moon look more realistic.