In this tutorial, I'll show you how to create a scene of an emotional dancer in a forest. You'll learn how to combine and blend different stock photos in a cohesive scene, adjust color, use layer masks, manage lighting, work with groups, and more.
What you'll be creating
We'll start this tutorial by creating an autumn forest scene from two stock photos. Then we'll adjust color, shade and light as well as make a dreamy effect. Later we'll add the model and do some retouch to match her with the scene. After that, we'll use two stocks to create a lighting effect. Finally, we'll use some adjustment layers to boost the final result. You'll need Photoshop CS3 or newer to follow this tutorial.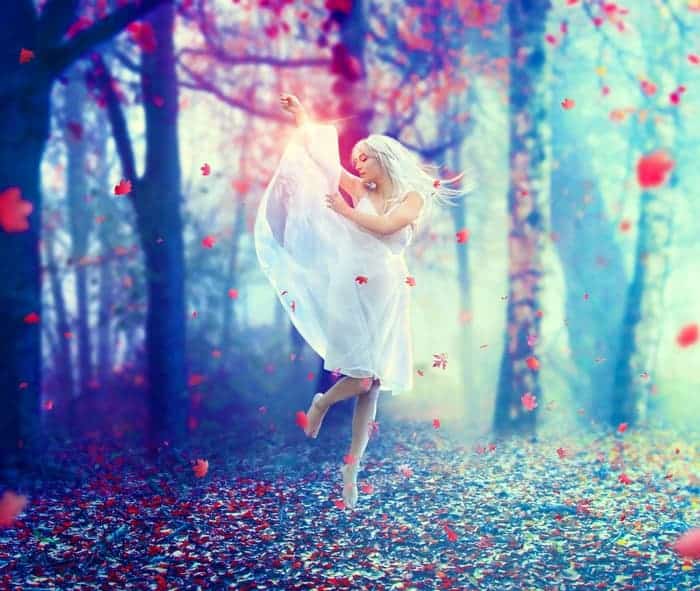 Tutorial Resources
Step 1
Create a new document in Photoshop with the settings below: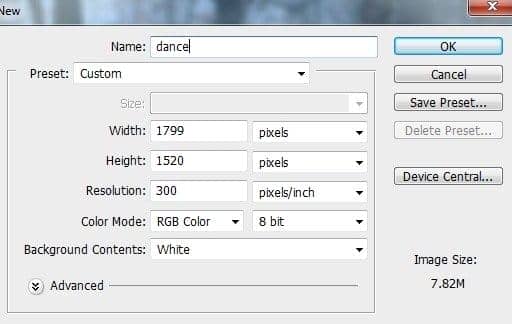 Step 2
Open the forest image. Use the Move Tool (V) to drag it into our white canvas: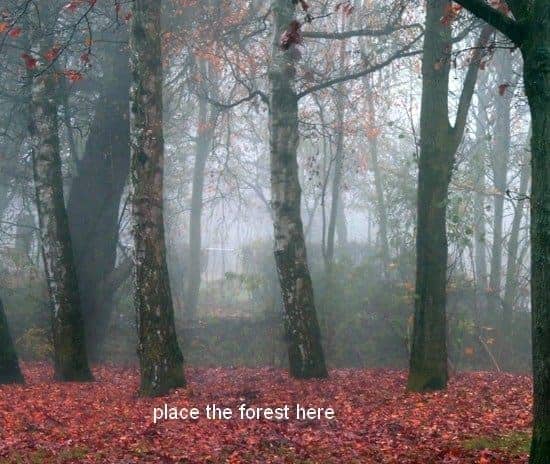 Go to Edit > Transform > Flip Horizontal: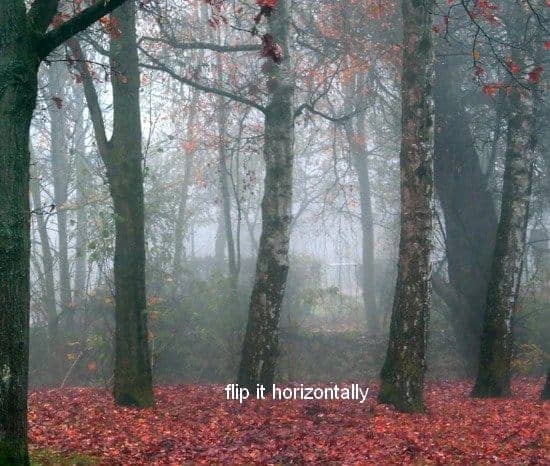 Step 3
To create some depth to the background , go to Filter > Blur > Gassian Blur and set the radius to 6 px: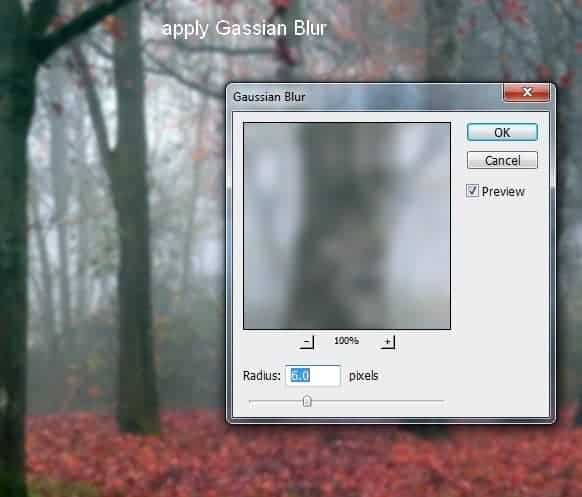 Step 4
To make some light for the background, go to Layer > New Adjustment Layer > Curves and increase the lightness: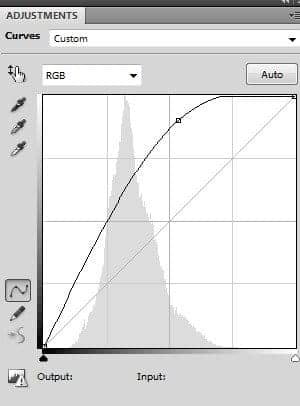 On this Curves layer mask use a basic, soft brush with black color to erase the left: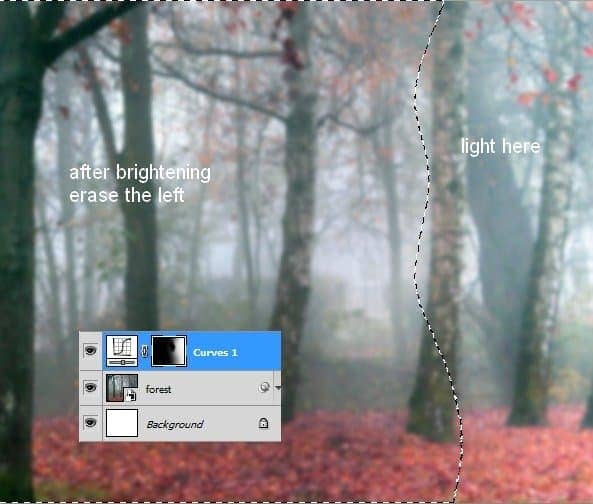 Step 5
To make the left darker I used another Curves adjustment layer :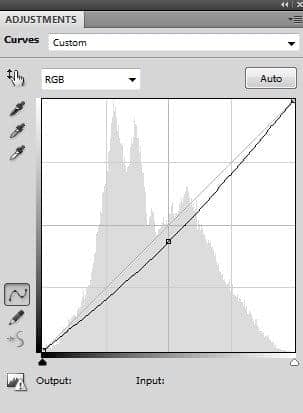 On this Curves layer mask use a soft black brush to erase the right to keep its brightness: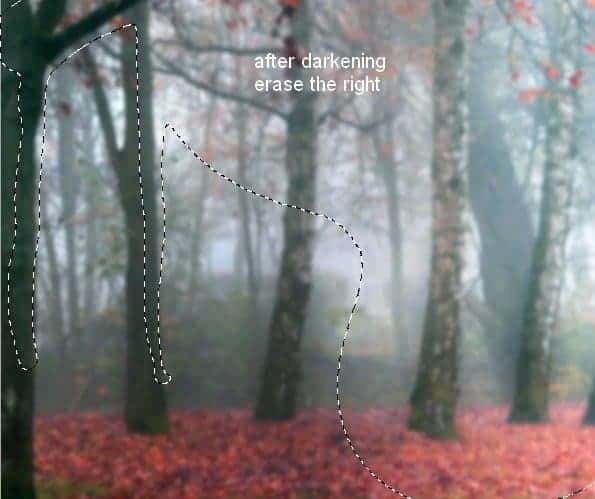 Step 6
Open the ground image. Hit Cmd/Ctrl+Option/Alt+Shift+N to make a new layer. Active the Clone Tool (S) and use it to remove some branches on the ground:
Step 7
Press Cmd/Ctrl+Option/Alt+Shift+E to merge the background layer and the clone one. Move the merged layer into our main document: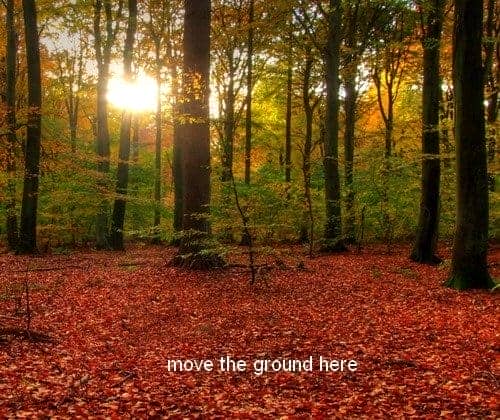 Click the second button at the bottom of the Layers Panel to add a mask to this ground layer. Use a soft black brush to remove the trees and blend the ground with the background: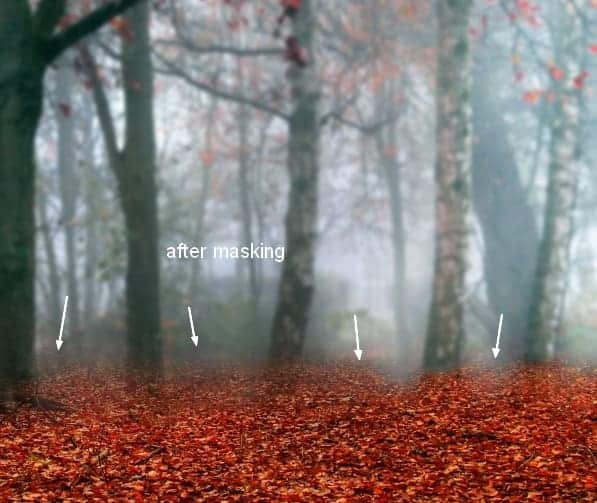 Step 8
Apply Gassian Blur with 4 px to this ground: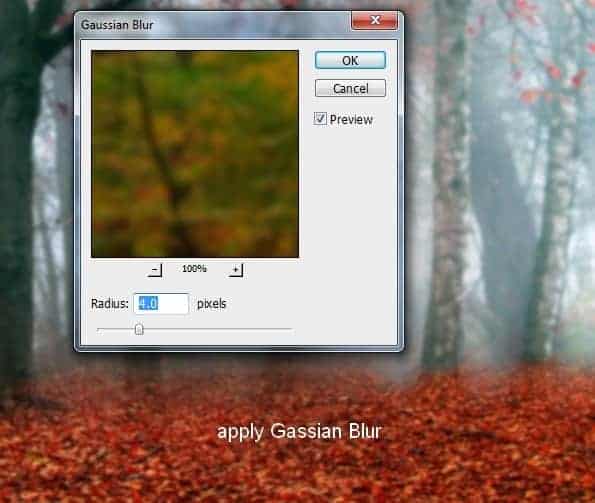 On this Filter Mask use a soft black brush to remove the blur effect on the foreground: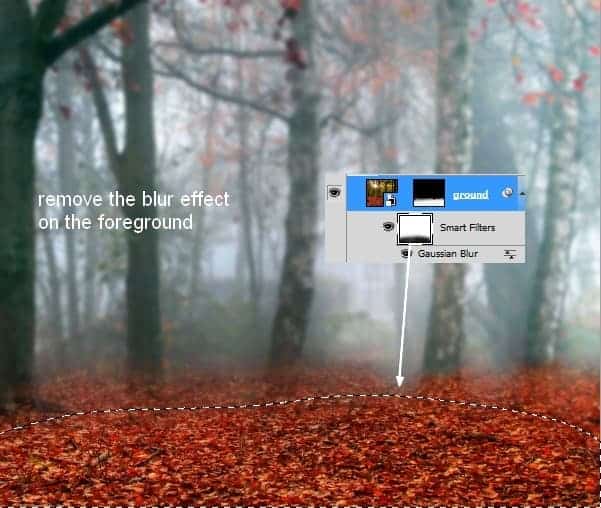 Step 9
To change the color of the ground, I used an adjustment layer with Clipping Mask. Go to Layer > New Adjutment Layer > Hue/Saturation: