Combining Two Photos for New Effect
---
Step 15
Now let's add a text on a path to the photo. Command-click (PC: Control-click) the thumbnail preview of the Layer 1 on the Layers palette. This will create a circular selection around the pixels in the earth layer.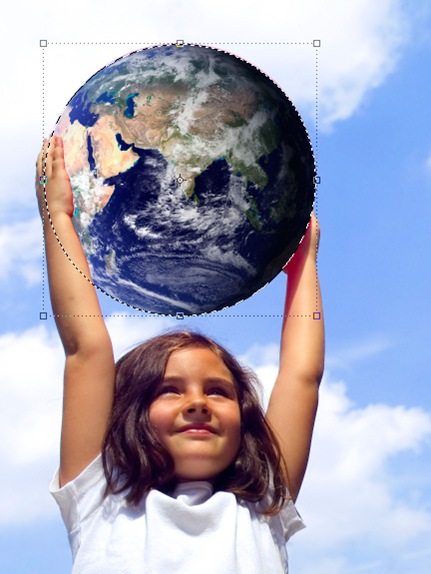 ---
Step 16
Click the Paths palette tab and click the Make Work Path from Selection icon on the bottom of the Paths palette.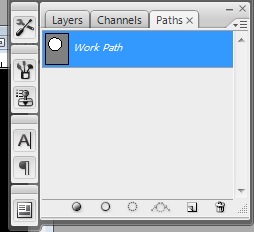 ---
Step 17
With the Text tool, click on the left top side of the path we just made.
---
Step 18
Type in some text that matches the photo.
---
Step 19
With the Move tool, click-and-drag a corner of the text area and expand it so there's some room between the earth and the text. Now we have a combined photo with some text.