Phil Jaeger is an American painter, digital artist and illustrator. His art is a surrealistic world merged with bits and pieces of reality. Let's take a look at his works and get some pieces of advice in becoming an artist as we feature him in this interview.
Can you tell us more about your evolution in digital arts and how and why you started using these tools to express yourself?
In the Fall of 1998 I was exposed to Photoshop & Painter for the first time at California College of the Arts. For the nine years prior to that I had been dedicated to only traditional media, particularly oil paint. It took some time before I was comfortable painting with Photoshop or Painter. For the first year, drawing with a wacom tablet felt like a disconnected, out-of-body experience.
Despite my slow start with these digital art tools I was able to successfully work on a comic book, Cosmic Soda Pop, in 2000 using a variety of self-learned digital tools (Photoshop, Painter, Illustrator, Flash, Coreldraw, Xara & 3ds Max). I soon learned that the digital process worked more seamlessly with my natural way of working than did traditional media. For instance, when I create an image I generally want the image to be equally readable at both postage stamp size and mural size. Digital tools allow me to consider the three elements, line, color & value, simultaneously or separately at a variety of sizes.
Your focus is on painting. You do digital art and illustration. Can you tell us about each?
The idea of selling prints of my paintings had been on my mind since 1997. In October, 2014 I started selling my digital art as prints on fineartamerica.com. I'm also working on licensing my paintings for other products, such as jigsaw puzzles, calendars, etc.
During the past six years most of my illustration work has been for 40+ casual video games, such as Farmville, Mafia Wars, Market Street, Virtual Families 2, EA Monopoly Slots, etc.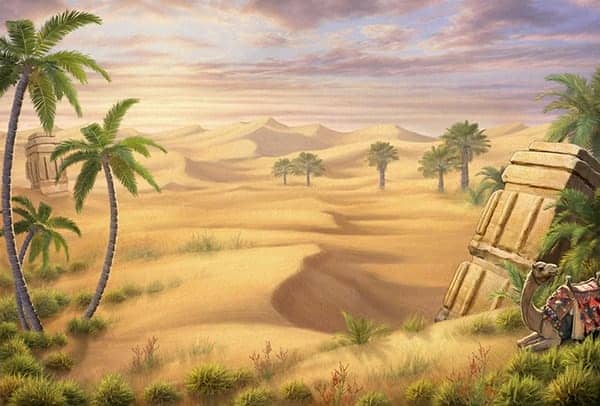 What would be your first advice to someone who wants to start a career in digital arts?
Art Director's look through portfolios very quickly. They have lives, families & kids, just like everyone else. Please make sure you have relevant artwork in your portfolio. Also, the portfolio should be easy to navigate. It shouldn't be on a "mystery meat" website.