Michael Vincent Manalo is a photographer and a photo manipulator based from Taiwan. His work is inspired by the imagined memories of nostalgic and dream-like environments as well as his works document their decline into post-apocalyptic, nightmarish creations. Find out more of his journey in this interview!
In your own words, how would you define photography and photo manipulation?
I think photography to me is the documentation and recording of a memory, as it had happened. It captures the essence of that time, the place, the atmosphere, which upon looked at, will evoke the feelings of that moment. Photo manipulation on the other hand, is more like altering a memory subjectively. It is more like expressing the feelings of a memory and not just documenting it.
When and why did you start your career as a photographer?
When my brother gave me a camera when I was 21 (which I've been longing for a year at that time, I tried to save money but it was still expensive for me) I got very excited and took a lot of photos. But deep inside, I wanted to express what I felt more and photos couldn't do it. I don't know how to paint but I know how to draw so I used the photos and used Photoshop to concretize my visions. I started to work with a photography company in Philippines and after a month of working as a photo-editor I decided to work freelance and I quit the job and I've been more happier since then (2009).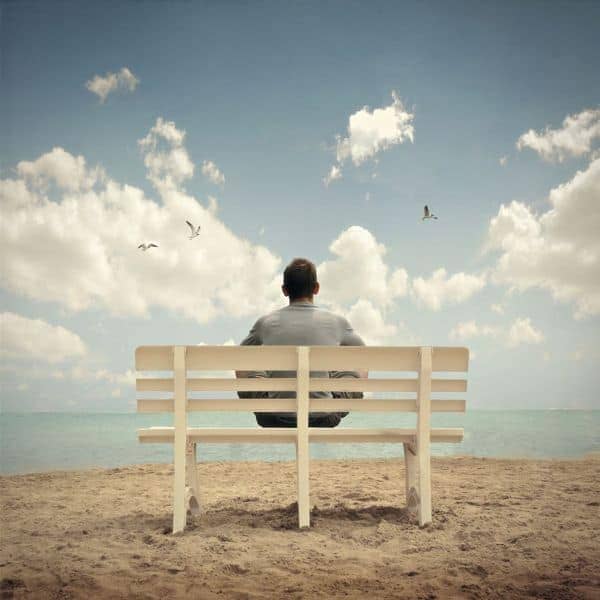 Your photo manipulation artworks are superb. What inspires you in creating such?
Thank you! I dwell in nostalgia and melancholy at times so I release these in photo-manipulation. What inspires me to make such things is just that I consider these as a release of deep emotions, sometimes relating to myself, the environment I live in and society as how I see it.
Are you more of a photographer or a photo manipulator? Why?
I know I'm both, but I consider it two very different. I do photography mainly to capture raw and often overlooked tales in our society, or sometimes I capture the many different individuals and the stories they have in society. I do photo-manipulation to express how I feel about those photographs or what is happening in the environment that I am thriving in. I also do photo-manipulation to express an imagined memory or even how I feel from a memory.
There are lots of mind-blowing photo manipulation artworks from amazing photo manipulators out there. What makes your photo manipulation artworks different from them? Why?
I consider minimal as power, I like to use the space and use the space that surrounds a character or of an individual as something that will make the person feel. I like to express nostalgia and melancholy, I consider these powerful elements that can put people into a halt.
What is your most favorite artwork that you've made and why?
I've always loved the artwork called The Story Teller, it reminds me of childhood memories, of calmness, of cloudy days, of stormy nights and stormy afternoons. It reminds me of days of daydreaming which was so strong that when I close my eyes I could feel that the space around me is very wide.
Do you have any regrets that you follow the path of a photographer and a photo manipulator? Why or why not?
Aha! No, never! I think this was the path I wanted ever since. To observe, and to express the observations and to live my life as freely as I want and I think I've found happiness in this.

Is it necessary to be a photographer when you are a photo manipulator or the other way around? Why or why not?
Hmm! Well, I guess it would be good to be both since both mediums will work well together!
More about Michael Vincent Manalo
Michael Vincent Manalo has exhibited in several countries - Australia, England, Germany, Georgia, Italy, Japan, Lithuania, Philippines, Poland, Serbia, South Korea, Taiwan, UK and USA. He won 1st prize in the Digital Art Category at the Art Museum of Chianciano Terme, Italy and Best Photography Illustration from The Redmond Digital Arts Festival in Washington, USA. You can find more of his works on his Behance profile.