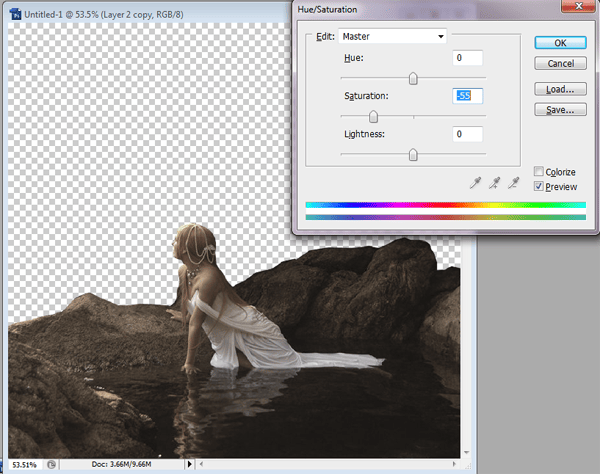 ---
Step 5 - Working with the scenery
Then find a background. I like to mix different images to create a background, in this case the picture I used as a "base" was this one.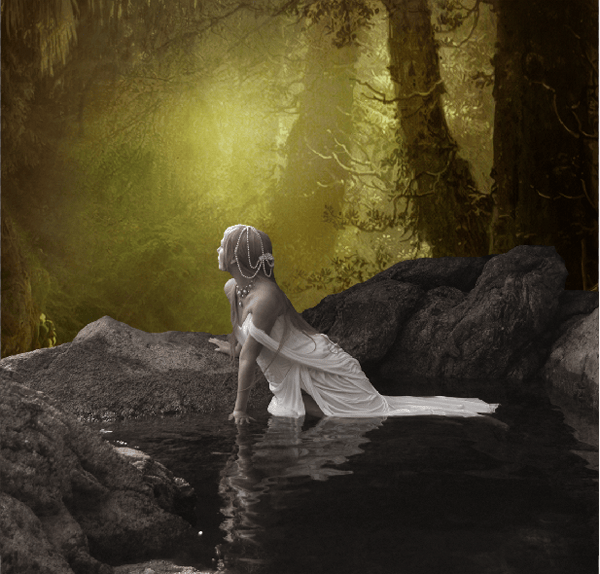 ---
Step 6 - The power of the Gradient Tool
Add a new layer and make a gradient in that layer with green and white. And the choose opacity as 80% also fill 80%.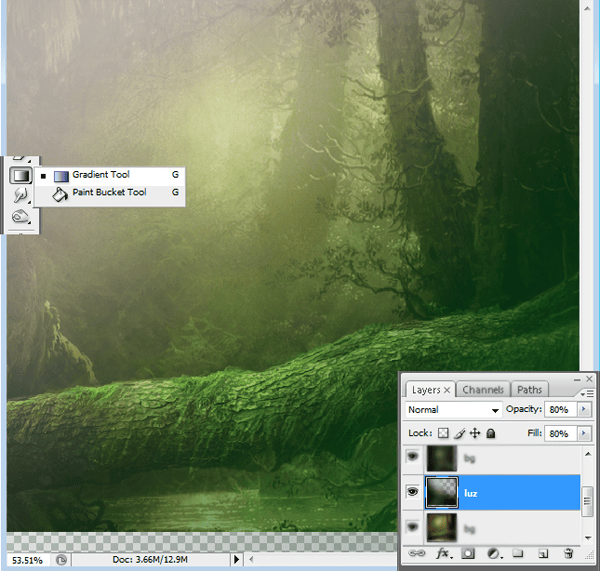 ---
Step 7 - A touch of Gaussian Blur
Add another layer with a waterfall and trees in screen mode and add Gaussian blur to get this result. In this image I used more Gaussian so you can see the difference, but you can use less.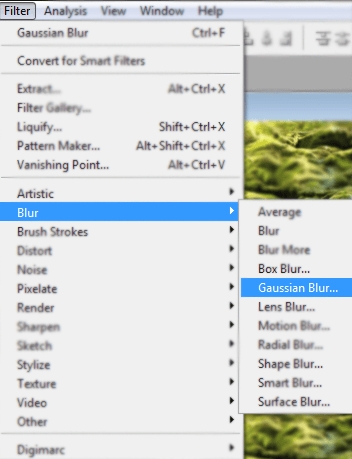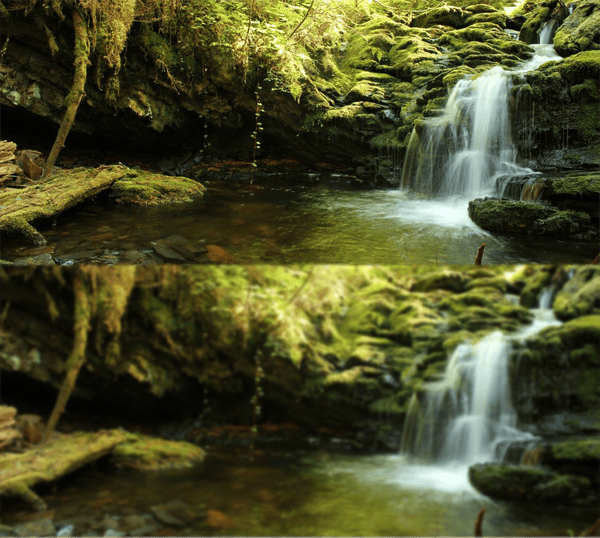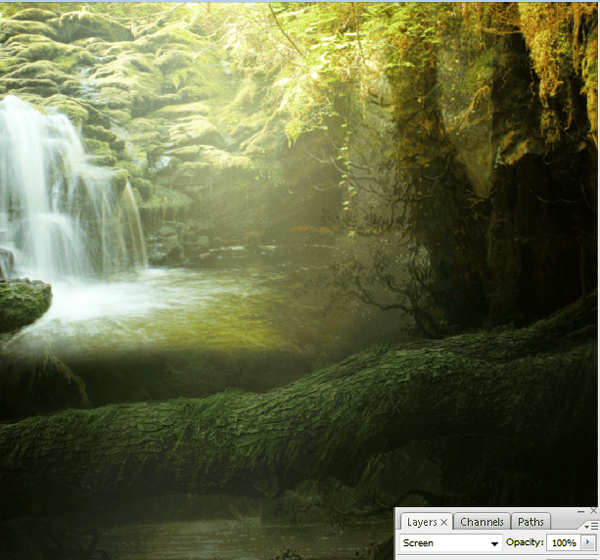 ---
Step 8 - Adjusting of lighting
Add a new green layer and put it in screen mode with 50% of opacity to make the background brighter.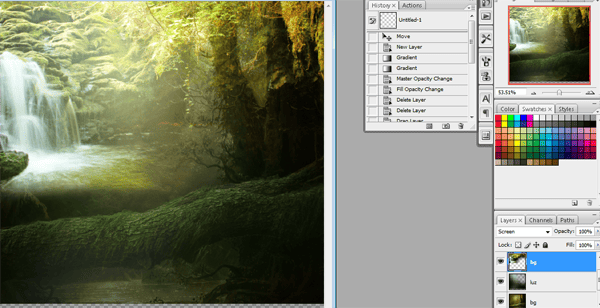 ---
Step 9 - The textures
Now I'm going to show you how to add some moss to the stones using a texture in soft light with 80% of opacity.