Learn how to create this photo manipulation using five stock photos. The final results is of a hungry whale stealing a goldfish from a seagull. This tutorial will show you how to combine stock photos, apply a rain effect, then finish it off with a dramatic photo effect.
---
Preview of Final Results
---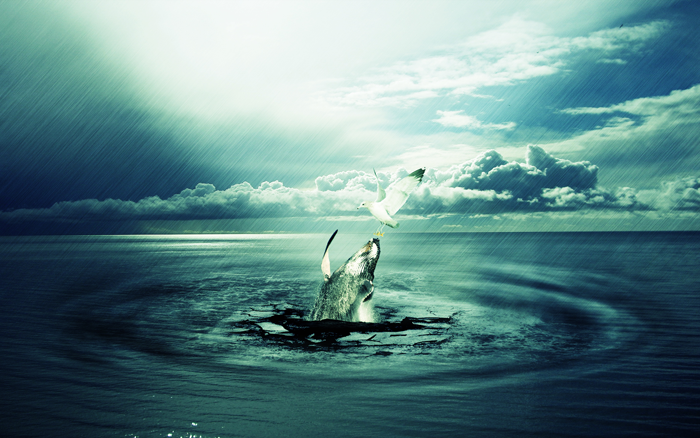 ---
Whale Stealing from a Seagull Photoshop Tutorial
---
Resources
---
Step 1
Create a new document using Photoshop with the following dimensions: 1920 X 1200 Pixel. Make sure to remove the lock option from the background and rename it to: Bg.
---
Step 2
Create new layer and call it Vortex. Afterwards, apply effect Clouds using those steps: Filter > Render > Clouds. .
---
Step 3
Use the same steps to apply the effect again by clicking CTRL+F or Filter > Clouds.
---
Step 4
Next, convert Clouds to Vortex with Filter > Distor > Polar Coordinates.
---
Step 5
Select Rectangular to Polar and Click Ok!.
---
Step 6
Change the Vortex size Layer by clicking Edit > Free Transfrom or CTRL+T..
---
Step 7
Change mode to Soft Light.
---
Step 8
Add new mask to Layer Vortex.
---
Step 9
Select Brush Tool and remove Edges by following the steps.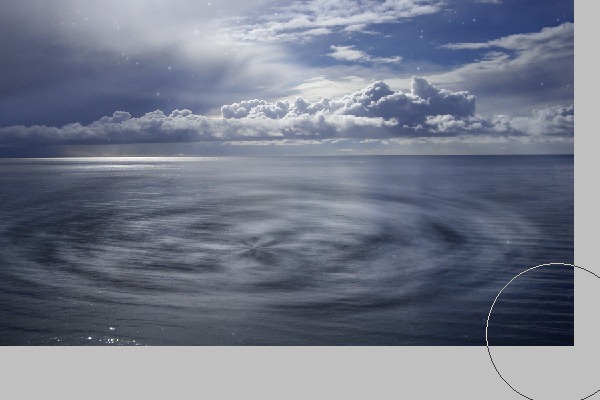 ---