Sometimes you need to create an effect in Photoshop but you rather buy something that will do it for you. There are a lot of Photoshop actions out there but where do you start? Here are the top websites for premium Photoshop actions.

Creative Market is one of the newer marketplaces that have exploded. The selection is great and they have some of the best actions from the top creators such as RetroSupply Co, Seasalt & Co, FilterGrade, and SparkleStock. It's my favorite website for premium Photoshop actions because of the quality control. They also frequently feature amazing free goods every week - and believe us when we say it's amazing. It's literally six full-version products for free (a good chance one of them will be Photoshop actions).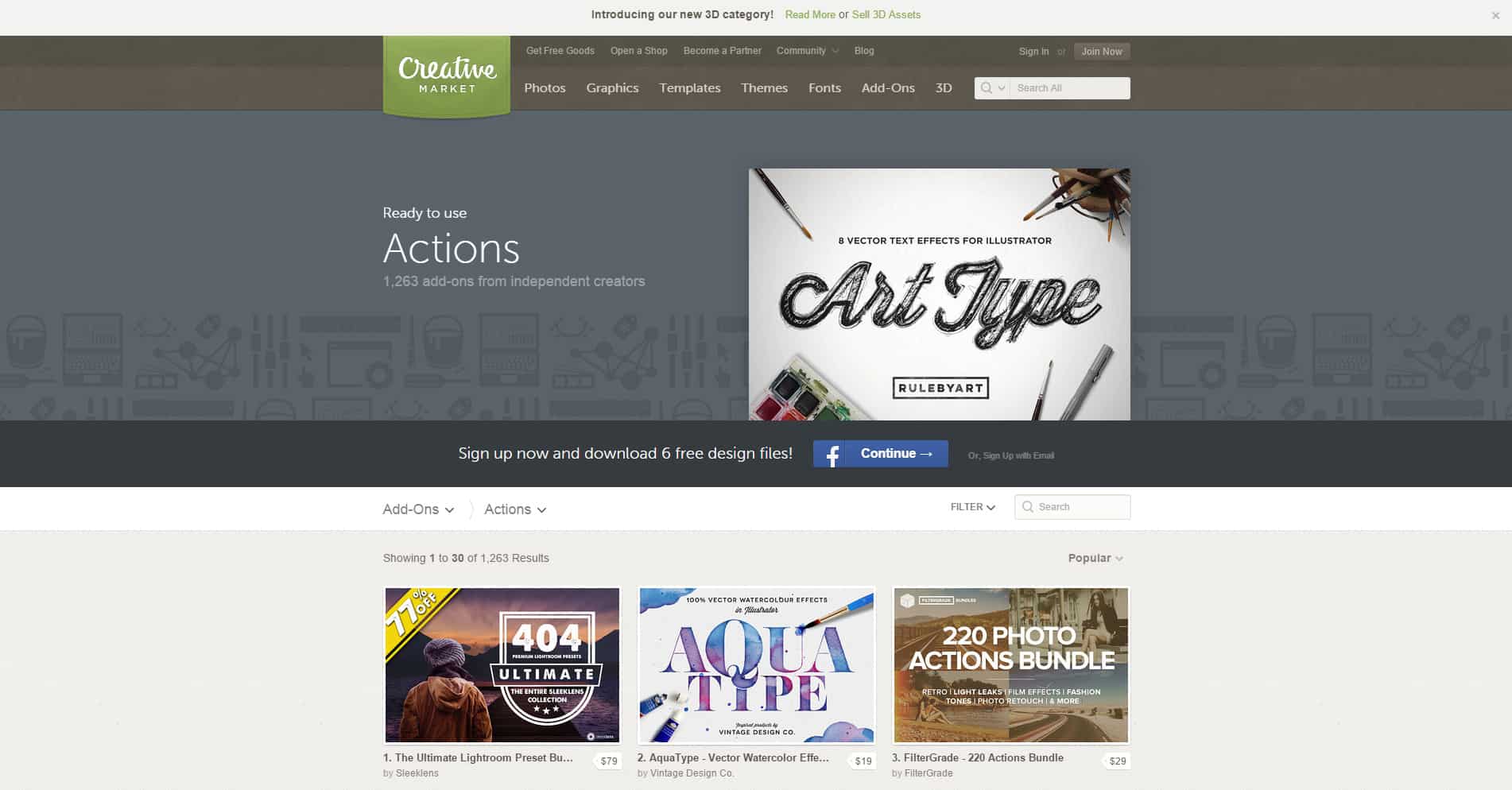 Next on the list is Graphic River. Graphic River has by far the most premium Photoshop actions on the Internet. However, quantity does not translate to quality. Graphic River used to be my main source for add-ons but nowadays, the marketplace is clogged with one-trick ponies and clones. If you're looking for a particular action, you'll fifty. And your time will be spent wading through the clones to find the best one. Also, many of the newer and better Photoshop actions are not sold on Graphic River due to their low price point.
But with most products priced at $2 to $4, does it matter?
If you like to install everything through Adobe Extension Manager (which we don't), then Adobe Add-ons is great for you. Instead of receiving ATN files that you can simply doubleclick to load into Photoshop, you need to install the actions through Adobe Extension Manager. There are some benefits to that though, such as having a single place to install/uninstall your add-ons and being able to load the actions any time from Photoshop's Actions panel menu.
Selection-wise, it's okay. There's about half the products compared to Creative Market and a big reason for this is because it's too convoluted for sellers to add their products. Adobe Add-ons is still growing and improvements need to be made to attract more sellers.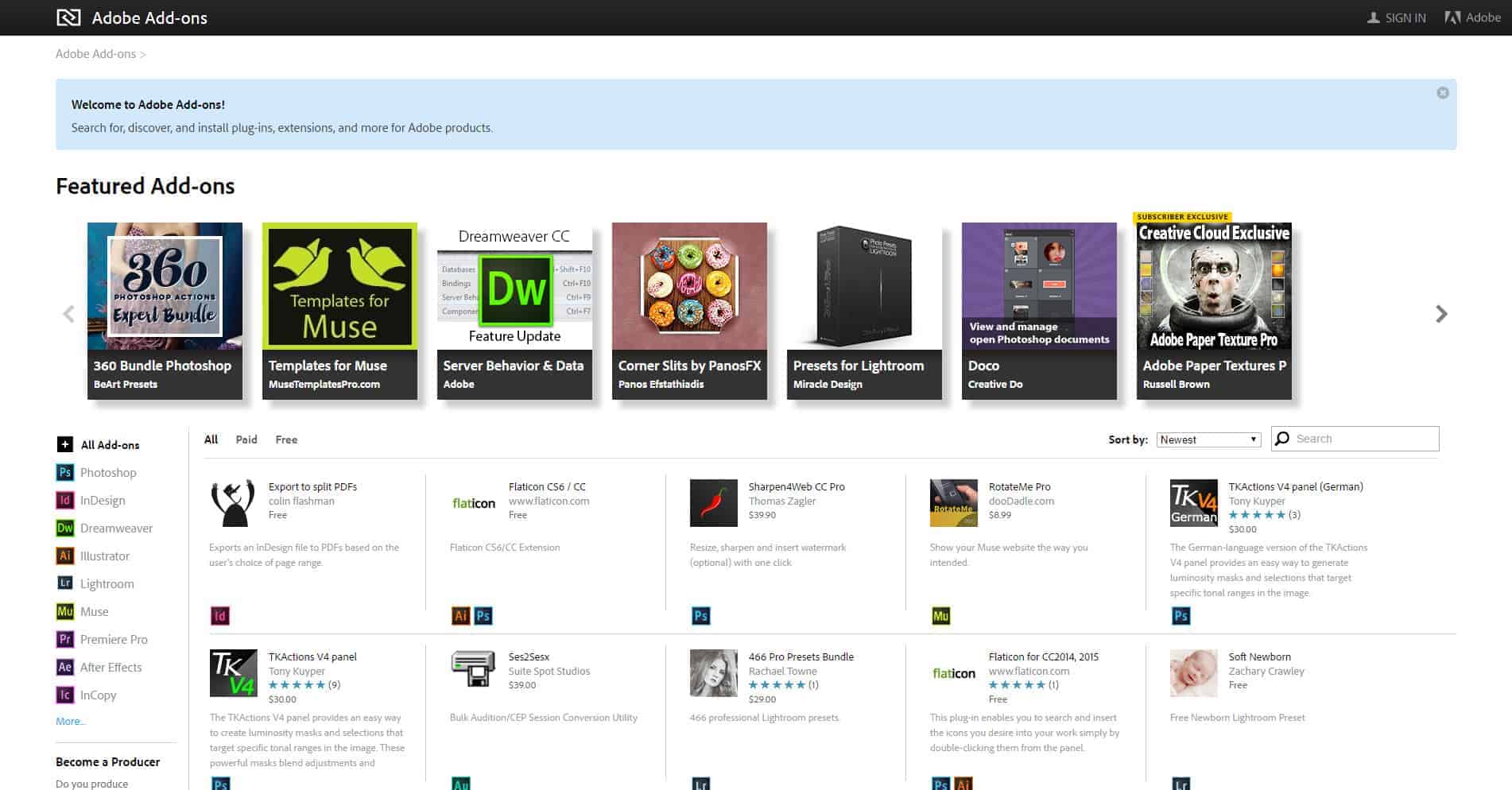 Etsy is also another great website for Photoshop actions. You're probably wondering now, why bother with Etsy when you can use the above three websites? Well Etsy has some products catered to photographers that you won't find on other websites - and some of them are quite nice.