Chris Murray is a fine artist and illustrator from a small Upstate New York town. He has worked with numerous clients such as Marvel Comics, Avalanche Studios, Paramount Pictures, The NY Times, and many more. Join us for the interview and be inspired by him and his works. Enjoy!

Let's start from scratch. How'd you get into the design industry?
Well, I've always been drawing. I grew up studying various children's books / comic books
& graffiti art styles. It was my fascination. I then went on to study illustration at R.I.T. (Rochester Institute of Technology) which had a pretty good art program and was close to home. When I graduated college in 2006 I hit the ground running after I landed my first
editorial gig / gallery show.
How long have you been in the industry?
I've been working for myself professionally since 2011 but have been doing it since college.
For inspiration, can you name 5 websites you visit?
love Designspiration, Juxtapoz & Hi-Fructose of course. Supersonic Art too. But if I'm feeling a lack of inspiration I've got a folder I keep full of images that boost it right back up.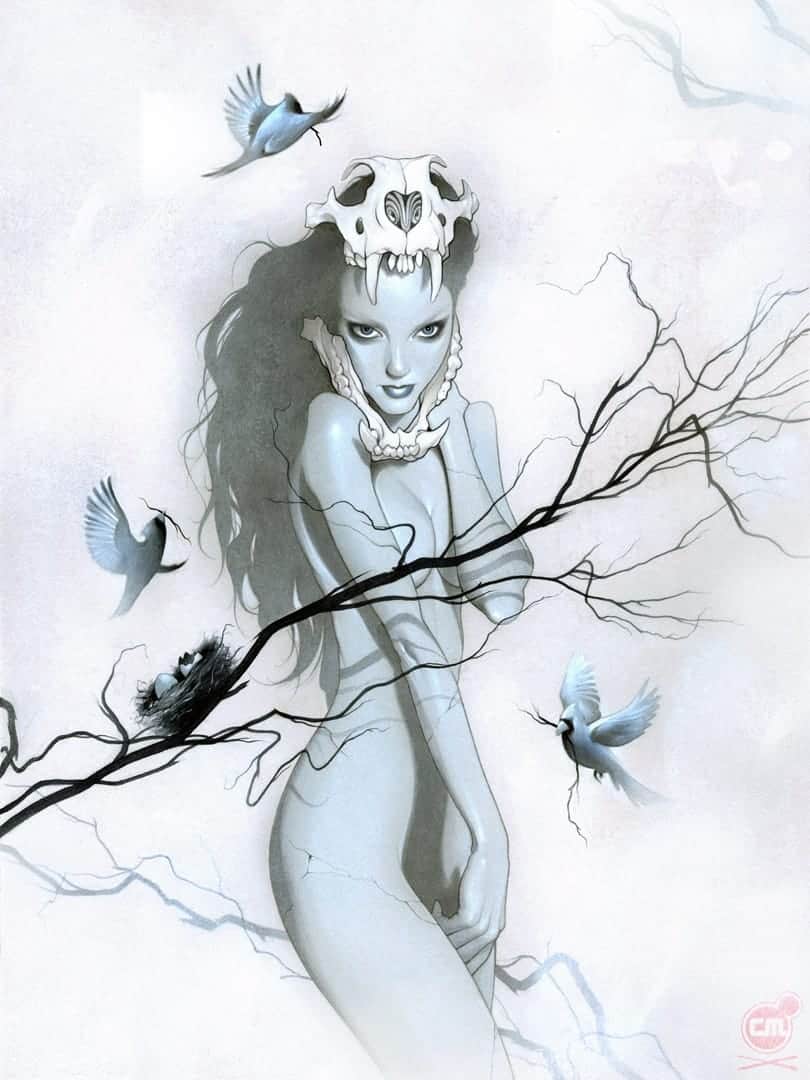 You technique is really impressive? How did you develop it?
Just a lot of drawing / painting. I try to do one or the other every day. I've always had an eye for detail and composition so those elements play a key roll in my work.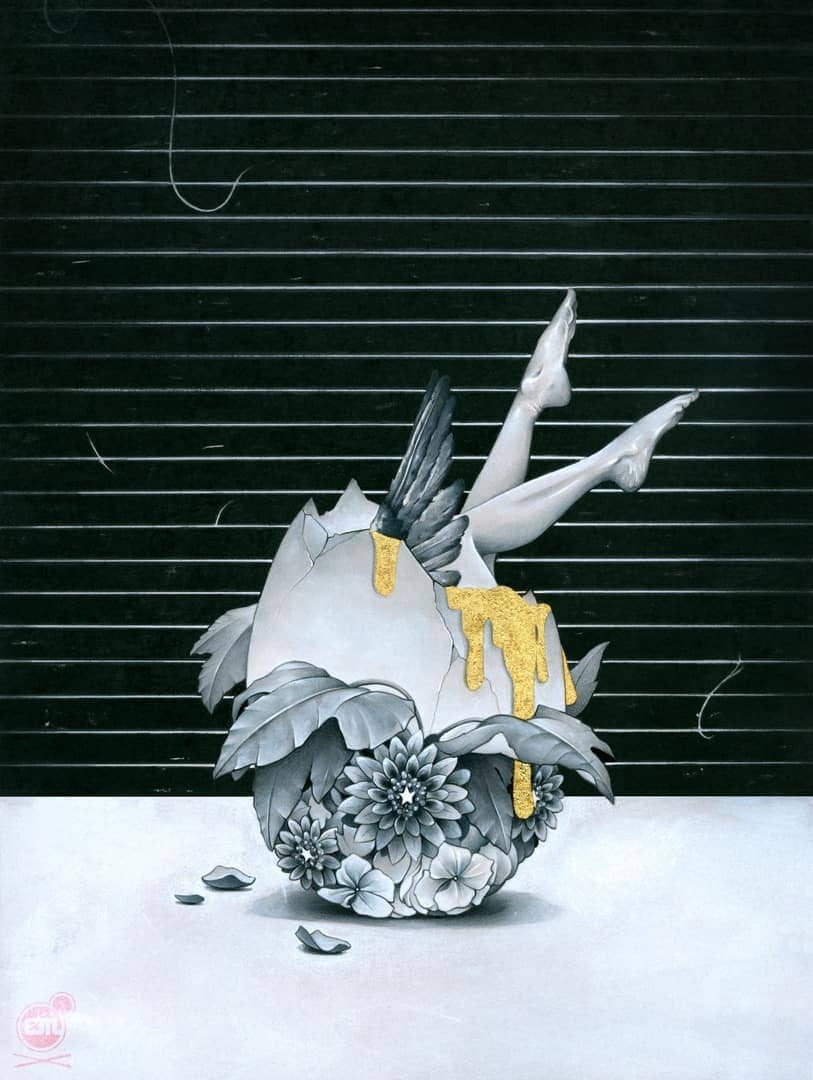 Do you have a favorite work? Can you share it with us?
Nah not really. My current work is always my favorite for the time being. Then I finish it, get tired of looking at it and move on to another piece.
How do you go about creating a piece? What is you creative process like?
Usually an idea pops in the ol' noggin. I do a rough sketch, then a more refined sketch. Then I blow it up on a better quality paper and re-draw it / ink it or paint it. If it's an illustration I'll take it into Photoshop and color it. If it's a piece for a gallery I'll still scan it into photoshop and clean up the dust and other bits. But I don't like to alter too much if it's a more traditional rendered piece...I think thats being dishonest to the viewer.
5 music artists you listen to. Can you name them?
Nas
Arcade Fire
Little Vic
The Demigodz
The Beatles

From your experience, what mistakes does artists who are just starting make. What advice can you give?
1.Putting too much pressure on myself to succeed. It's good to be hard on yourself but not to a point where it paralyzes you.
2.I used to compare my work to my idols/more successful illustrators/fine artists. That also can be very dangerous.
3.I had no business sense in the beginning. I got much better at that as time went on!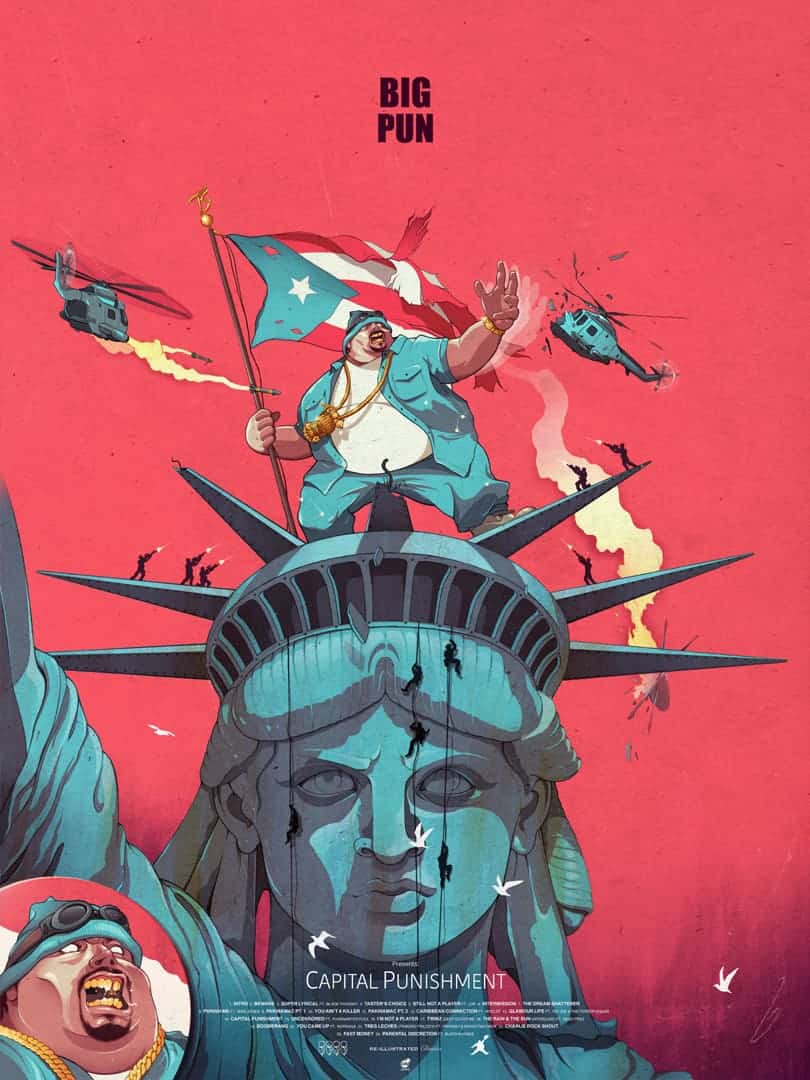 What were the most challenging moments of you career? What made the greatest impact on you as an artist?
I worked 2 jobs for several years after college until I finally landed a good gig doing graphic design / art directing for a company just outside of Philly. There I learned a lot about business and dealing with clients. That other challenging moment was eventually quitting that job to work for myself and start my path as an illustrator / fine artist. Hands down the best / most scary decisions I've ever had to make and I don't regret it one bit.
More from the Artist
Find out more about Chris and his works by visiting his website.