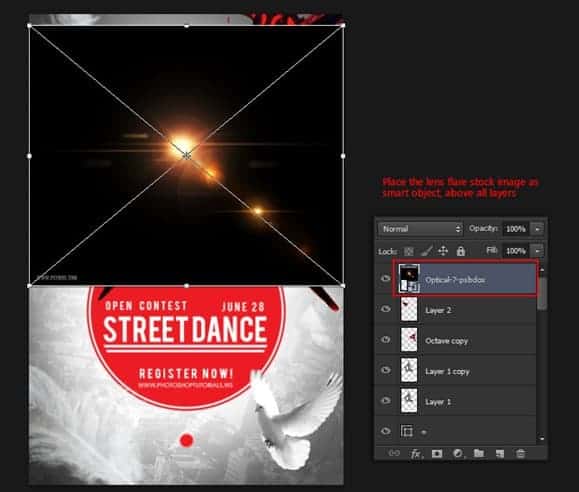 Step 46
Using Polygonal lasso tool, create a selection like shown in the example below.
Step 47
Click the add layer mask button to convert the selection into layer mask.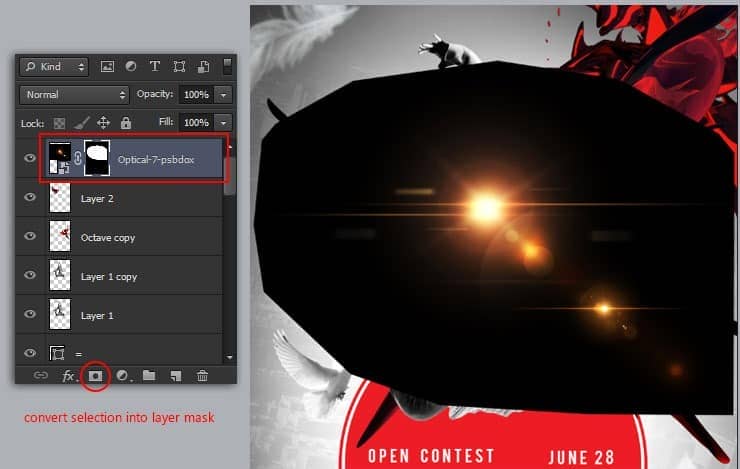 Step 48
The most important things, change the blend mode to Screen to hide those black color. Now you can easily transform the lens flare as you wish.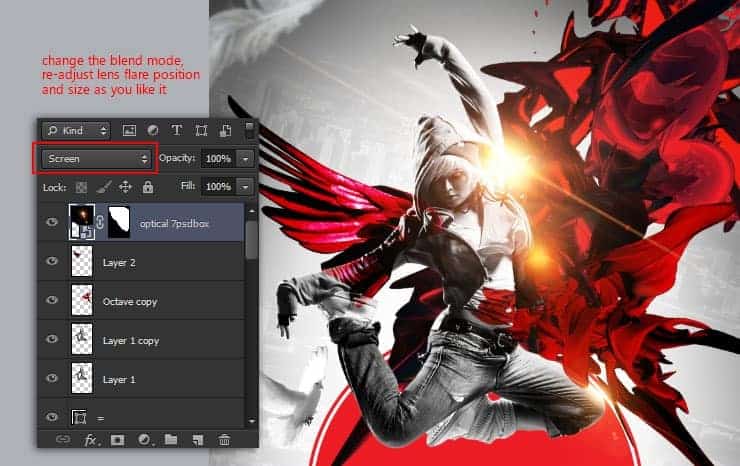 Step 49
Duplicate the lens flare, place it between the bird and dancer as shown in the example below. Congratulations! you've done creating the poster :)
Final Results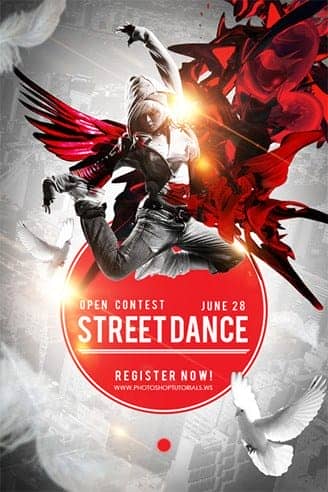 Download the PSD
Tutorial by Jayan Saputra