Now you can convert the layer in a smart object and apply the filter Gaussian blur with 2px of radius:
Step 32 - Dark
In a new layer paint with a black brush like this, the opacity can be set with the pen pressure or you can you 20%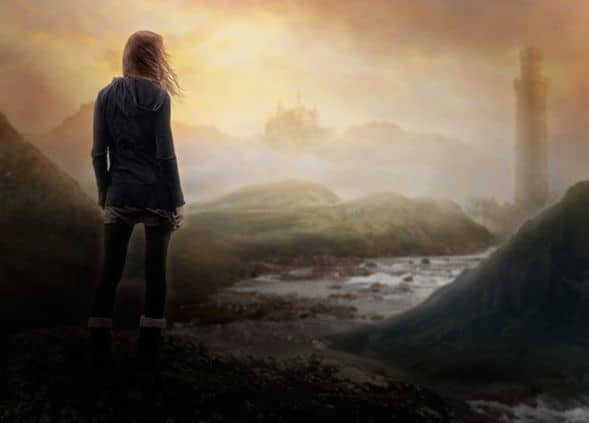 Change the layer mode to soft light
Step 33 - Colors
Now paint the sky with orange, yellow and a bit of blue tones to give more intensity to the lighting. Use the layer in soft light mode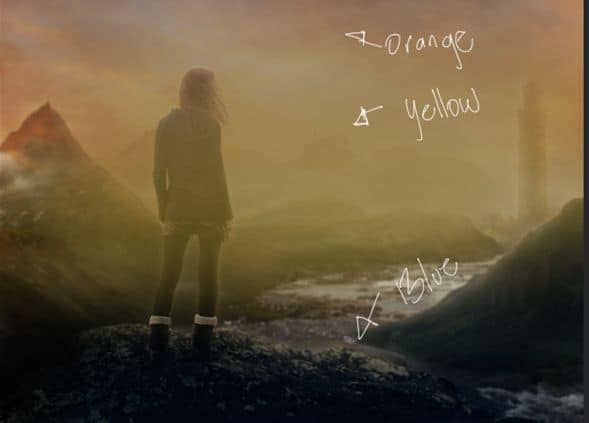 In soft light mode
Step 34 – Gradient Fill
Go to the menu that is in the bottom of the layers and select the icon Create New Fill or adjustment layer, and then pres at the option Gradient.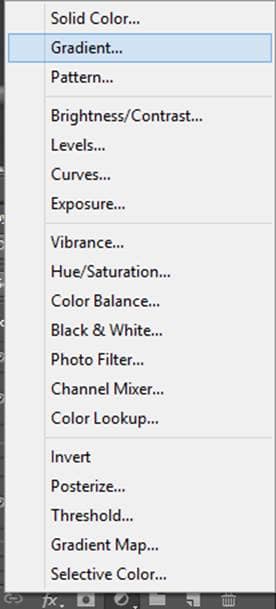 Now Select black and Yellow to to the gradient
Step 35 – Layer Mode
Change layer mode to Soft light and reduce the opacity to 20%
Step 36 – The final touch
Fill a new layer with black and go to the menu Filter – Render – Lens Flare
Press Ok and you will have something like this: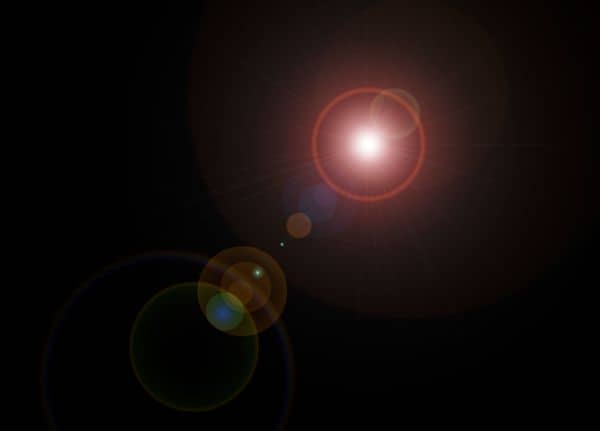 change layer mode to screen, reduce the opacity to 50% and the fill to 70%
That's all this time.
Final Results
Tutorial by Andrea Garcia
Thank you so much for reading this tutorial, I hope this is helpful for you all. If you want to check more of my art go to www.andygarcia666.deviantart.com
- Andrea García