Learn how to create graffiti text from scratch in Photoshop! This tutorial will show you how to use layer styles and finish the effect with a vector-style brick background.
---
Preview of Final Results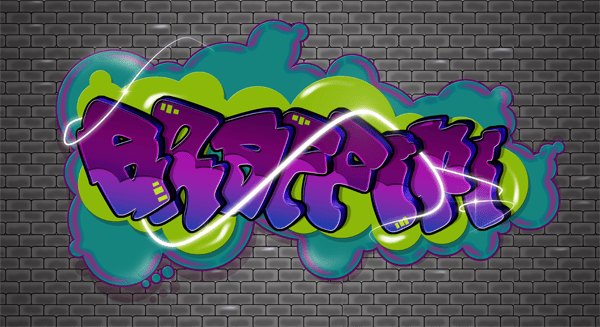 ---
Download the PSD
Graffiti Text.zip | 16.32 MB
Download from Website
---
Graffiti text effect tutorial
---
Resources
---
Step 1- Create a New Document
Create a new 1000x500 pixels document. You can do this by going to File > New.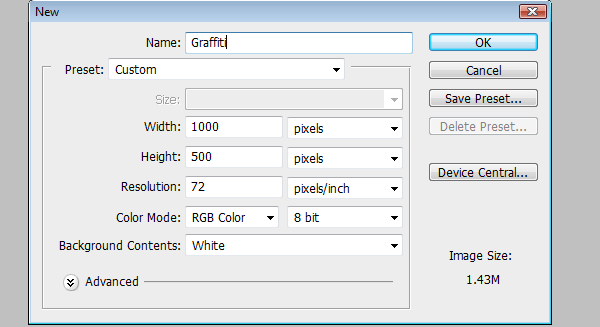 ---
Step 2
With the background layer selected, use the Paint Bucket tool to fill the layer with #D0CFCF.

---
Step 3 – Text
Now for the text create a new layer, you can go online and find a font that would best fit your design or for my tutorial I created a rough sketch of how I wanted my text to look and scanned it into my computer. Next, grab your pen tool and make one of the letters. I used the word "Graffiti".