Photoshop brushes makes it easy to insert graphics into your artwork. Designers create the brushes for you so that you don't have to go through the hassle of making your own graphics. PhotoshopTutorials.ws offers many high quality brushes that you may use for free. Here's how to use our Photoshop brushes.
---
Step 1 – Download a brush
Download a Photoshop brush to your computer. You can find may brushes at brusheezy.com or from our Photoshop Brushes section. Be sure to check that the brush is compatible with your Photoshop version. For example, beside our download we state that our brushes are compatible with Photoshop 7+. This means that if you have Photoshop 7 or newer, you can use our brush.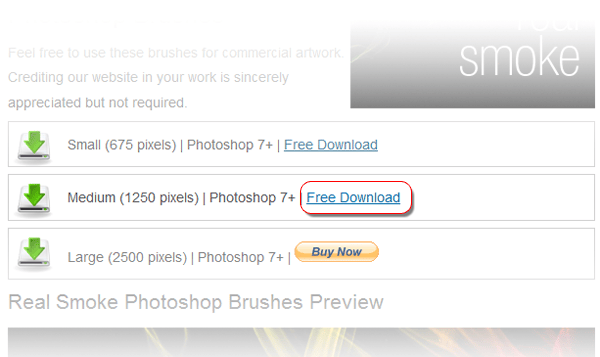 ---
Step 2 – Create a new document in Photoshop
Open Photoshop then create a new document or open one that you are working on.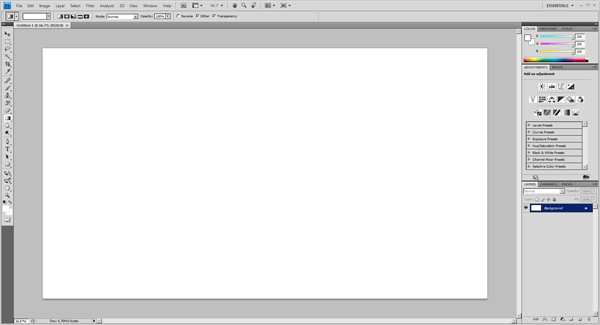 ---
Step 3 – Select the brush tool then load the Photoshop brush
Select the brush tool from the tools palette then right click anywhere on the document window. Click on the flyout menu on the top right then choose Load brushes. You can also choose Replace Brushes if you wish to replace your palette of brushes with the new brushes you just downloaded. Browse for the Photoshop brush file that you just downloaded then click OK.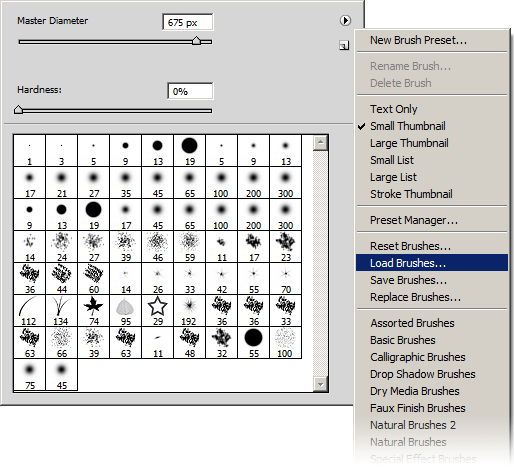 The brushes you just loaded will appear in the bottom of the list.
---
Step 4 – Use the brush
Congratulations! You just loaded a brush into Photoshop. Now you can select any brush from the list and use it in your document.