Step 51
On a new layer paint with white some mist over the island trees.
Step 52
Open the file "Nebula2". Select all and copy/paste in our scene. Place the nebula as shown below.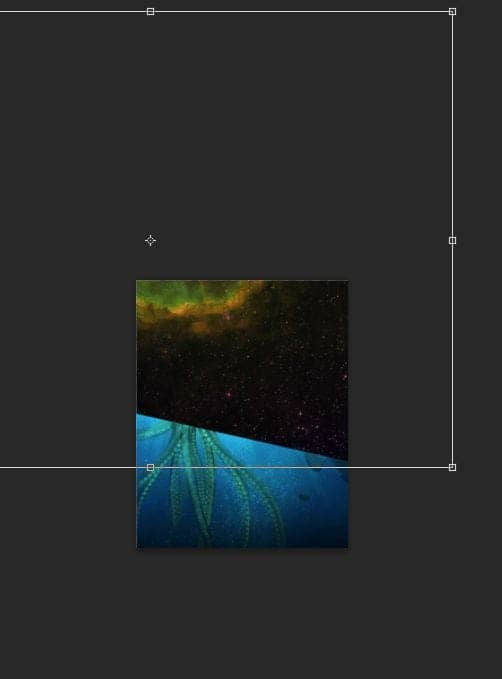 Step 53
Change the blending mode of the nebula layer to Soft Light and lower the Opacity to 41%. Use the layer mask to hide the hard edges.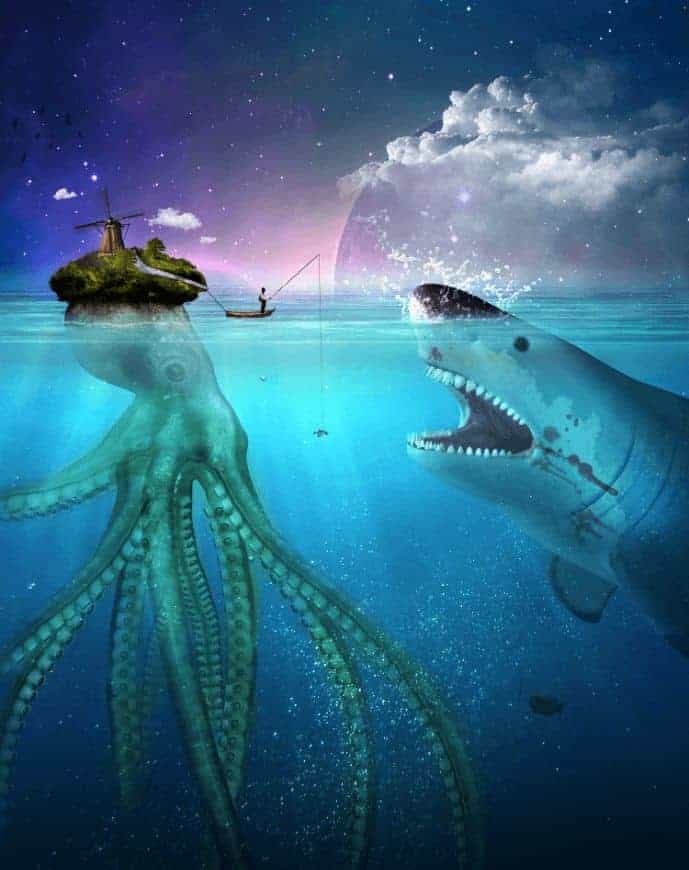 Final Results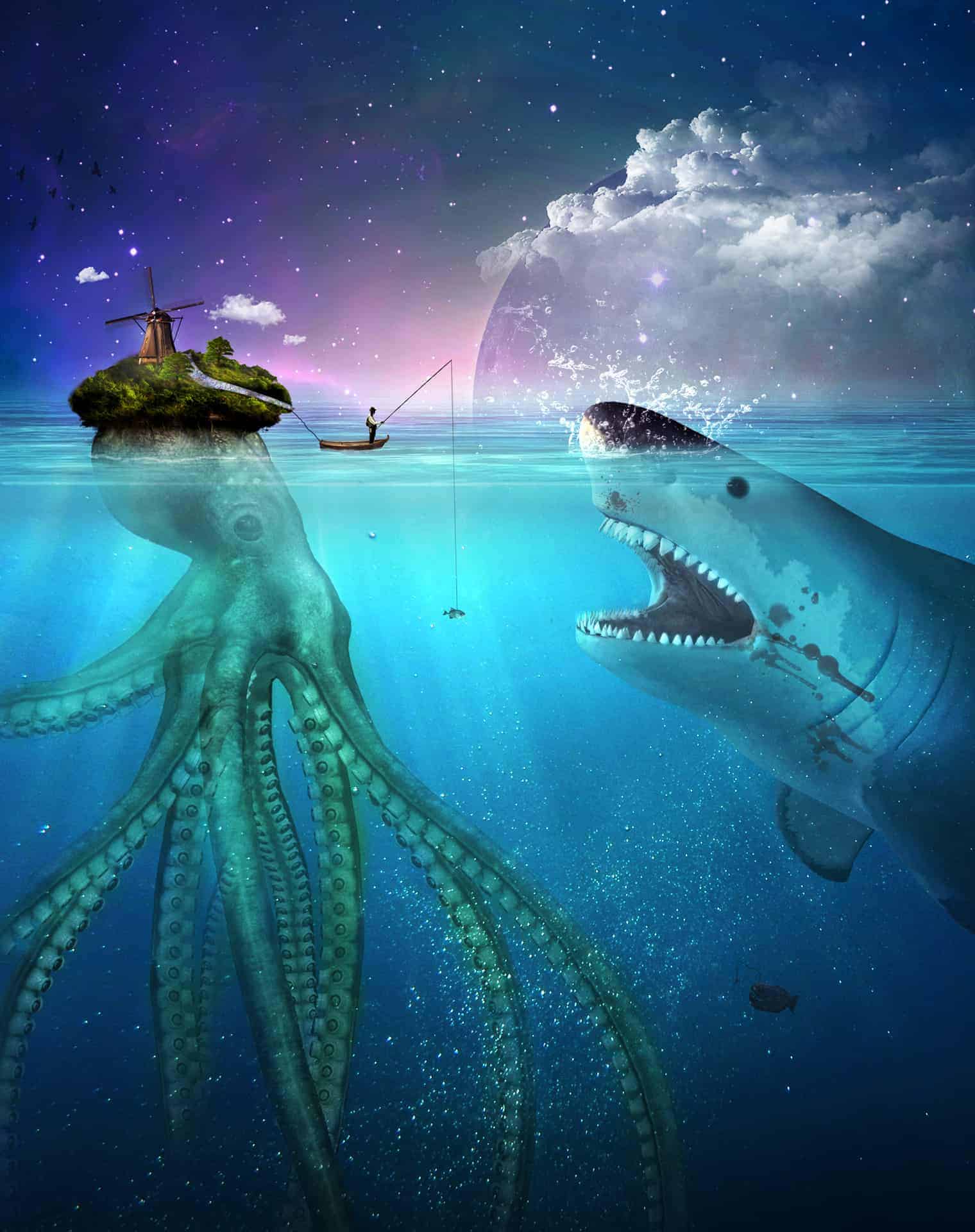 Download the PSD
Unlucky Fisherman.zip | 102 MB
Tutorial by Johan Sandu