Thiago Storino is a Brazilian digital artist who has successfully made the transition from traditional design to digital art. In this interview, he discusses his journey as an artist and offers advice on how to stay creative and inspired.
Can you tell us a little about yourself?
My name is Thiago Storino, I was born in Brazil and 5 years ago I moved to Lisbon in Portugal for work. I have a degree in Industrial Design from the Federal University of Rio de Janeiro, and since 2007 I have been working with design and creativity. I'm also currently working with an agency called, "Studio Nuts".
What sparked your interest in digital art?
Since I was a child I was surrounded by art, my mother is a painter and crafts teacher, so I grew up in the middle of paints and brushes but despite that, I learned to draw by myself, it was something natural since I was a little boy.
Where do you get inspiration from?
Life is my inspiration, my wife, love, music, travel, and experience different cultures, even simple everyday things… I once had the idea of an illustration, looking at some drops of water that formed while I was taking a bath lol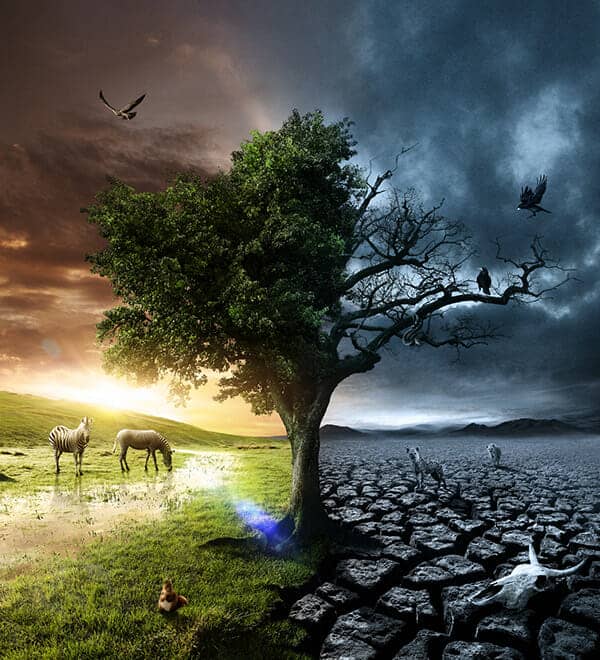 Who are your influences?
I really like art history, and I have a lot of influence from classical artists like Leonardo Da Vinci, Michelangelo, and Goya. The digital artists that influence me these days are my own friends at work.
What does your workflow usually look like?
It usually starts with a sketch of the idea on paper, then I look for references that can help in the project, after that I think about the best technique and method for execution, then the production begins and then finalization.
Do you have a particular style or technique?
I like the realistic style better but we have to be versatile in projects, as it varies from project to project.
Why did you transition from Industrial Design to Digital Art?
It was a very natural transition. At the end of college I received a proposal for an internship in a large studio in Rio de Janeiro and from there I followed this way and never stopped.
What software do you use to create your artwork?
I usually use Photoshop, Illustrator, After Effects and lately I've been venturing into artificial intelligence programs like MidJourney. Aside from the old methods, I always have a sketchbook to make sketches and scribble ideas.
You mentioned that you use Photoshop. Can you share some Photoshop tips on creating artworks like yours?
First study the program and what it can do for you, one thing that helps a lot and saves time is learning keyboard shortcuts. Keep your file organized, as you progress through a project it's easier to go back steps if you know where the things are. Do tests and experiments, there's no right or wrong ways, just different ways to get a result. Think from the micro to the macro, the small details make a big difference in the overview.
What is the process you use to come up with ideas for your artworks?
Literally ideas can come from anywhere at any time. Be inspired by what you like, music, movies, love, travel… Our head is a whirlwind of things happening at the same time waiting to come out. When you have no ideas, be patient with yourself and study other peoples works, and look for references. Always try to think outside the box, try to do things that no one else has done.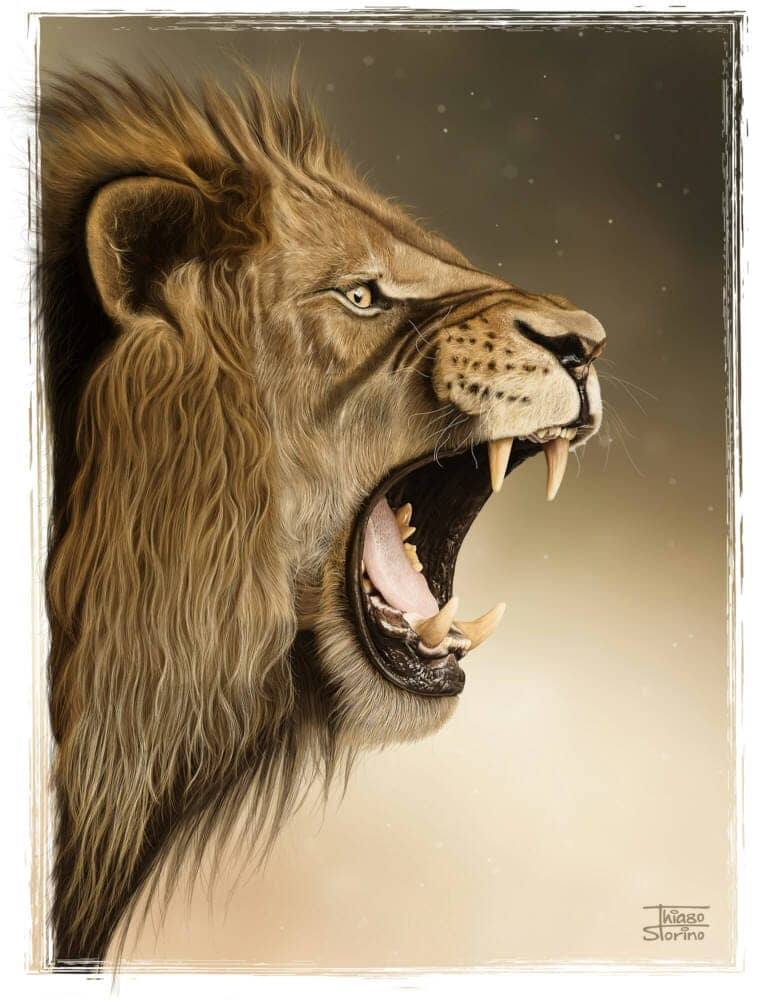 What are your tips for aspiring Digital Artists and Graphic Designers?
Always stay inspired and keep up with the news and artists you like, nowadays there are great social networks to follow like Pinterest, Behance, Instagram, and many others. Try to evolve as an artist, whether with new software or new techniques. Focus on your goals and practice a lot because practice leads to evolution. Feed your imagination, always
See more of Thiago's work on Behance.