There are plenty of iOS and Android mockups but few of them together. These mockups by SparkleStock feature both phones together so they're perfect for showcasing your dual-OS apps. These PSDs have adjustable screen brightness and reflections and they're also very easy to use. Download and try them out today!
Product Features
The free Lite version gives you three mockups. You can get all ten mockups if you upgrade to the Pro edition. The pro editions are also higher resolution (4500x3000 pixels).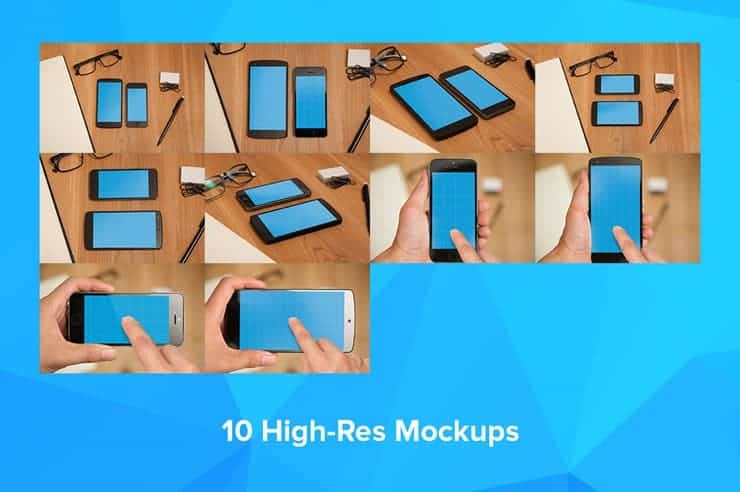 After placing your image, you can adjust the screen brightness and reflections simply by changing the layer opacity.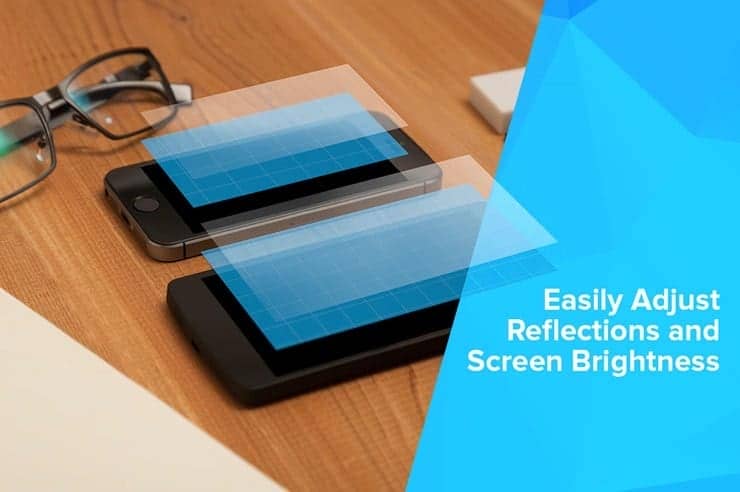 In the Lite version, there is one mockup of the Nexus 5 smartphone with a repositionable finger. If you get the pro version, you'll get four mockups of the iPhone 5s and Nexus 5 in portrait and landscape mode.
The mockups with the repositionable finger also has a replaceable background. There are three background images built into the PSD and you can simply switch backgrounds by making the layers visible. You can also use your own color or make it transparent.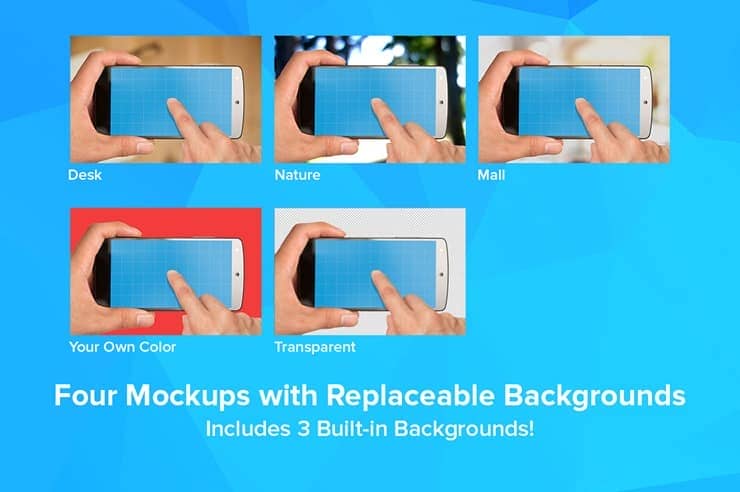 Download iPhone 5s and Nexus 5 Dual-OS Mockups