Here's what my image looks like simply by changing the "Transform current layer" step and making the transform tool scale the layers width and height by 110%.
It wasn't exactly what I wanted so I deleted all the layers and made it transform the width and height by 105% instead of 110%.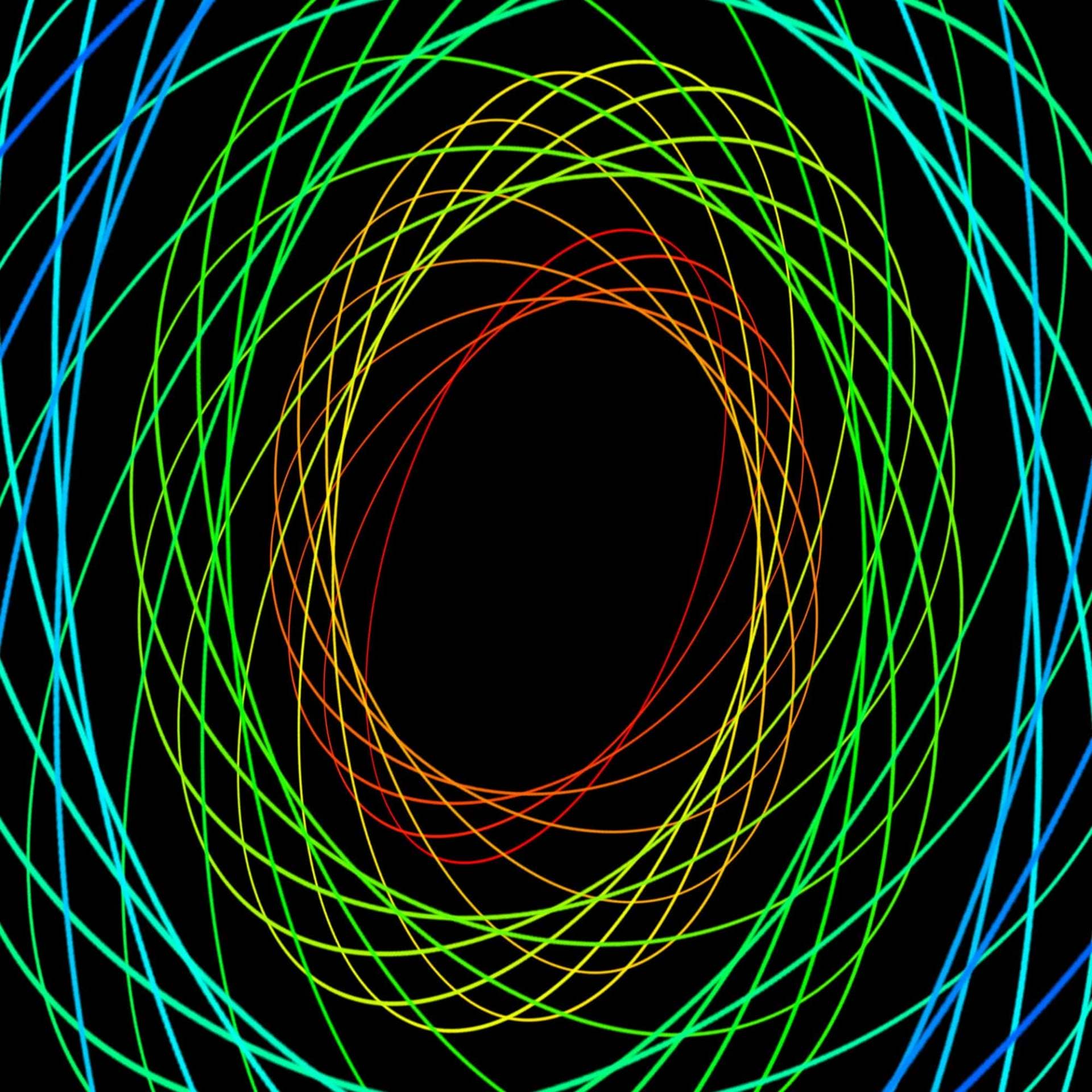 Final Results
From here on, it's up to you to experiment with different looks. As you start experimenting, you'll find new ways of creating not just spirographs, but random fractals. Here's another example of what you can create.
Example 1
Duplicate layer.
Free transform - Angle: 5º, Horizontal Skew: 10º
Offset (Filter > Other > Offset) - 10 pixels from the top and left.
Hue/Saturation - 10º Hue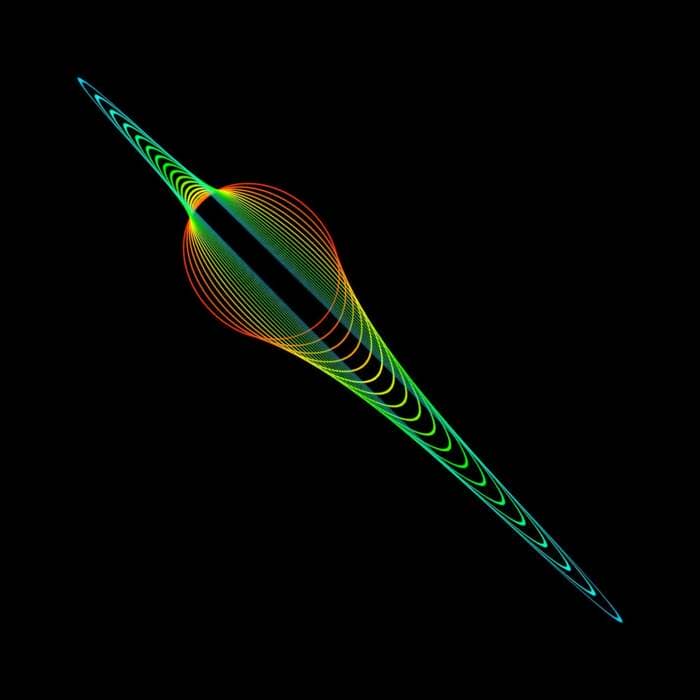 Example 2
Duplicate layer.
Free transform - Angle: 9º
Hue/Saturation - 9º Hue