Greg Sand is an artist/photographer from Clarksville, Tennessee. He explores issues of time, existence and death and incorporates these elements in his work. With this, he creates an interesting work that has an eerie, haunting feel with a melancholic ambience. We'll see more of his work and get to know more about him in this interview, so read on!
---
First off, can you tell us more about yourself?
I am an artist and photographer producing artwork in Tennessee. My work, which ranges from photography and altered found photos to drawing and collage, explores mortality and the nature of photography.
---
How did you get into photography?
I got into photography as a college art student. I had not yet picked an area of concentration and was taking the core classes I needed for an art degree. Luckily one of them was photography. I loved it and was hooked immediately.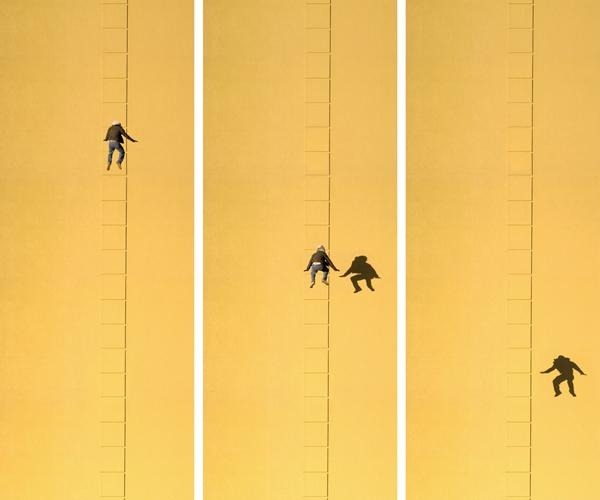 ---
Who are your influences?
I think some of the most direct influences on my work are snapshots, antique portraits and old family photos. They say so much to me about time and memories. As far as artists go, Duane Michals and M.C. Escher are a couple of the biggest influences.
---
What inspires you to take photographs?
Inspiration frequently comes from the found photos that are used in my pieces. The feelings of melancholy and disorientation they produce in me often drive my work.
---
Your images create a feeling of nostalgia and have a certain eeriness to them, why do you explore this theme?
I think these feelings come largely from the fact that my images explore death while longingly looking at the past. I explore this theme because I have difficulty coming to terms with it.
---
What is your aim in taking photographs?
My aim is to explore existence, time and death. I try to address photography and its role in defining reality.
---
How did you develop/discover your technique?
My technique developed in college while I struggled to find my direction in art. By chance, I found myself brainstorming at the same time that I was scanning old family photos for my parents. It just kind of came together from there.
---
What elements do you deem crucial for your photographs?
My images often involve the absence of something; the subject may be missing or partially hidden. My work is usually contemplating past times and lives, often referencing photography and how it attempts to preserve the past. My pieces almost always reveal longing and sadness.
---
Do you have any new projects that you're working on?
Yes, I have several new projects in progress. The one that I'm most excited about is a collaboration with collage artist Billy Renkl. It involves physically manipulated found photos and collage elements.
---
What message would you want to say to our readers?
Try not to lose the passion that got you into art in the first place. Just make the work that is important and truthful to you.
---
More Information About Greg Sand
http://www.gregsand.net
http://www.behance.net/Greg_Sand