In this Photoshop tutorial, you'll learn how to use Photoshop's Camera Raw filter to create a light and airy look. This look is ideal for wedding, portrait and lifestyle photography. You'll start by using the HSL adjustments to desaturate without making skin tones look washed out. Then you'll learn how to add haze and manipulate the tones. There are also 8 free Light and Airy Lightroom presets for you to try.
Step 1
Open a photo in Photoshop. Here's the image that I'll be using for this tutorial.
Step 2
Before we use the Camera Raw filter, right-click on the layer and select "Convert to Smart Object". This will let you go back into the Camera Raw filter and change the settings at any time.
Step 3
Go to Filter > Camera Raw filter. In case you're wondering why we're not using adjustment layers, it's because we'll be using the Dehaze adjustment which is only available in Camera Raw. You can replicate many settings with adjustment layers, but we'll be doing everything inside of Camera Raw.

Step 4
Go to HSL Adjustments > Saturation and set the saturation to -50 for all colors except reds, oranges, and yellows. This will desaturate the colors without making skin tones washed out.
Step 5
Click on the Luminance tab and set it to +50 for all colors except reds, oranges, and yellows. This will brighten the image without affecting skin tones.
Step 6
To lighten the image further, use the Dehaze tool to add some haze. Unlike the Shadows adjustment which can make the image look flat, the dehaze tool adds a white overlay.
Step 7
Go to Tone Curves > Point. Drag the top-right point downwards to drop the whites. Add a point in the middle and move it up so that it's back in the center. This gives your image the low contrast look without underexposing your photo.
Step 8
Go back into any settings and fine-tune the look. For my image, I decided to go into the Hue settings and move the yellows and greens towards the right which will give the foliage a blueish tint. Click OK to apply the settings you've made in the Camera Raw filter.
Step 8
If you need to change any settings, double-click on "Camera Raw Filter" in the Layers panel. This is possible because we converted this layer into a Smart Object in step 1. If we didn't, you wouldn't be able to readjust the settings.
Final Results
We're done! Here's how the photo looks like before and after.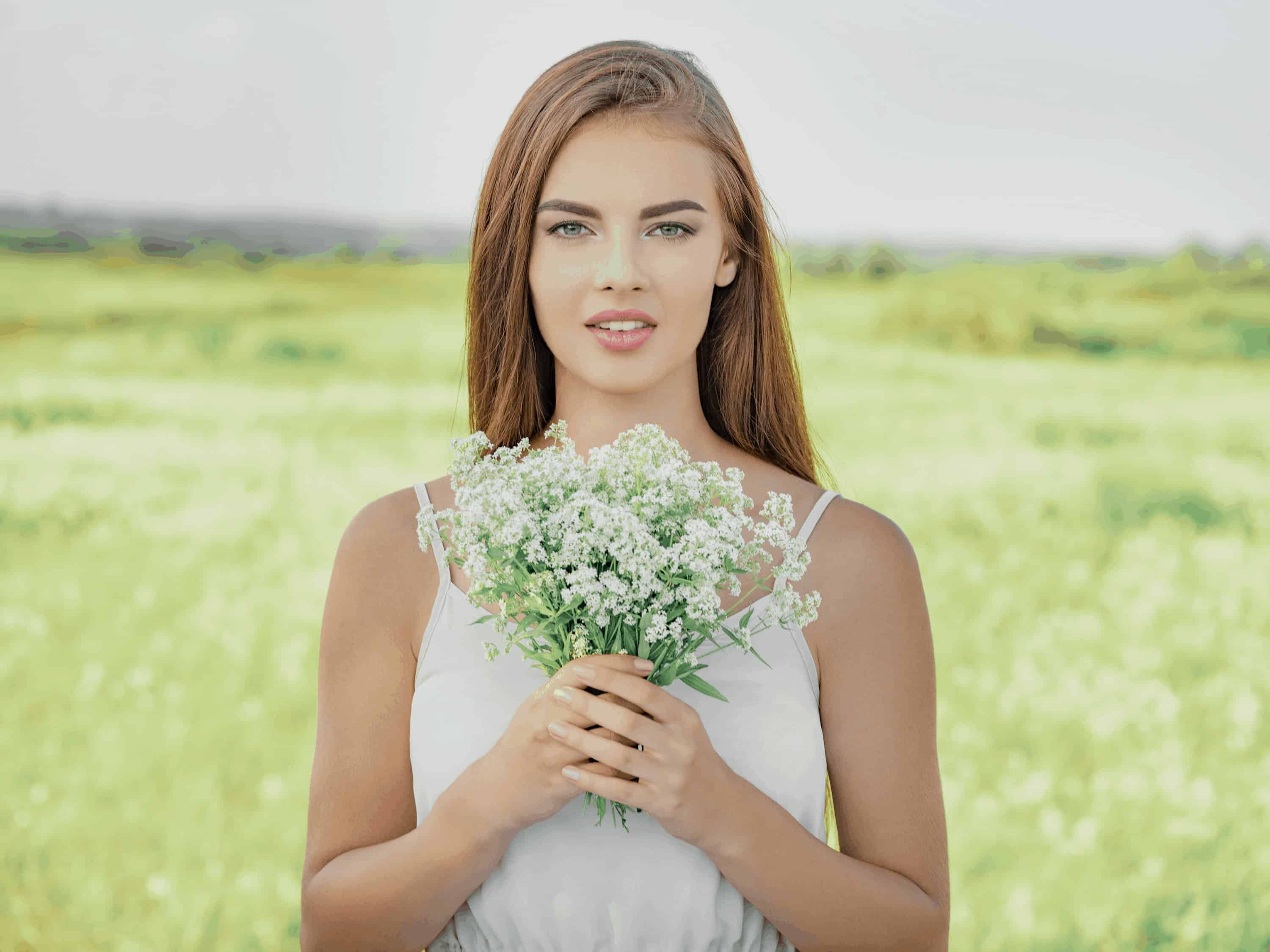 How to Recreate the Effect in Lightroom or Lightroom Mobile
Watch the tutorial below to learn how to create the light and airy look in Lightroom/Lightroom Mobile. The steps are the same but the settings may be in different areas. As mentioned in the video, here are the 8 free light and airy Lightroom presets.