David Bonazzi is a talented Illustrator from Italy. He uses mix digital techniques with textures of scanned found objects in giving his conceptual illustrations a warm and evocative atmosphere. Find out more about Davide's background, inspiration and learning process in this interview.
When did you start having an interest for digital art?
I wasn't very much interested in digital art before 5-6 years ago, when I was 24. At that time I used to work with acrylic paintings, pastels, ink, and used to think digital couldn't make other than cold and geometrical images. I was wrong of course. I became a big fan of Photoshop and other software when I realized I could use them not just to manage an image in post-production but also to draw directly with them, especially with a graphic tablet. The possibility to do lots of changes and manage lines and colors as I wanted gave me a whole freedom of movement and has really changed my way of drawing.
Can you tell us about your learning process? How did you get to where you are now as a designer?
I started studying applied arts pretty late, when I was 25 years old. Before I studied Arts & Humanities both at high school and at the university. Subjects like literature, latin, ancient greek, philosophy, fine arts really helped me in build up a structured critical thinking, which is very useful in my job. However after that degree I needed to learn everything about design and illustration. Since it's quite hard to find a textbook of all the editorial illustrators from 50's up to now, one should build up by himself a "map" of contemporary styles, authors, features. When I realized I have enough clear ideas of what I liked, and what I didn't, what kind of images I'd like to do and how to do them, my stylistic features started taking shape.

For how long have you been doing this and what keeps you going for more?
I'm an editorial illustrator since 2008, but I start drawing since I was a baby. I don't know why I do that, I think drawing is a kind of language better than words and perfect to express feelings. The more this "visual vocabulary" got better, the more things can be told, that's the motivation to keep going for more.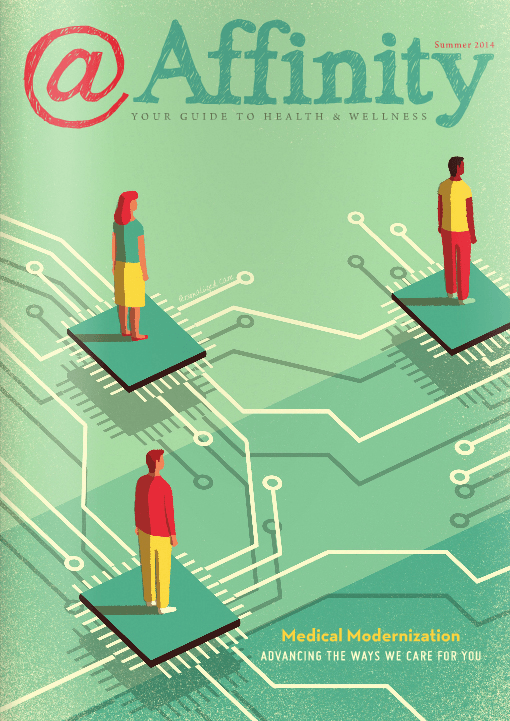 Through the years, how did you evolve as an artist?
Since 2-3 years ago my style used to be very different from now. I used to play with many techniques, mixing watercolors, pencils, digital collage of different papers. Final artworks used to be surprisingly rich, I still like that stuff but I quickly realized it was very difficult to work for commission with this kind of style. Also I used to become unsatisfied by doing that kind of images, the process involved too many steps (drawing on paper, scanning, coloring with Photoshop). So I started experimenting a simpler and cleaner style which gave back to me the joy of drawing, and allowed me to focus mainly on the concept of an image.
Your Day Trippers artwork is one of my favorites, what was the experience in creating this piece like? Could you explain the concept behind this artwork?
I just wanted to do a narration focused on everyday life, with normal people as main characters. The story is very minimal, it's just a day trip of an elderly couple visiting a big city. They don't do anything special, they just look around, have an ice-cream, relax on a bench, then go home. I just wanted to tell their story with no words, no comments, focusing on their quiet and slow way of living. Everyone can give his personal interpretation of that series.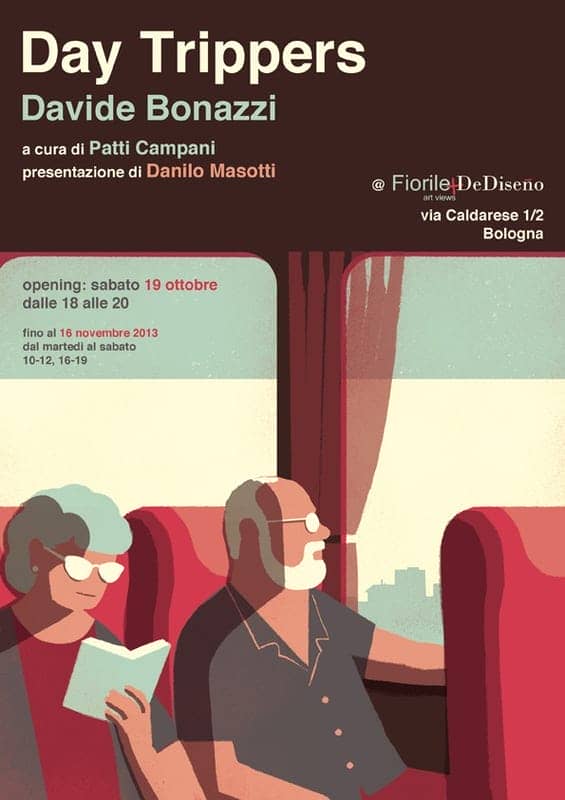 Color, shape, line, texture. Which is the most important to you when creating your designs?
I'd say shapes and lines (I mean the composition of the image and the character design) are the most important things. Textures could make the difference between a cold and flat digital image and a warm and evocative artwork. Colors are the less important thing, most times they are interchangeable and a good illustration should work perfectly also in gray scale tones.

Most of your works feature the shade of color "blue", why did you choose this kind of color?
I don't have any particular preference for blue. I'm used to send my art directors some different color options and the blue option is statistically their favorite, that's why you can see lot of blue images in my portfolio. As for me, I'd prefer yellow-orange-brown tones. But blue is cool, it's a meditative and "foreground" color in which is easy to highlight a bright, warm-colored spot.

Can you share to us your design philosophy?
I don't know if I have one. My only purpose is trying to be as much synthetic as I can in expressing concepts. I wish I could have a fixed formula to do strong, evocative concepts, but I don't have it! Most times it's better to leave mind wanders casually in order to get the right idea.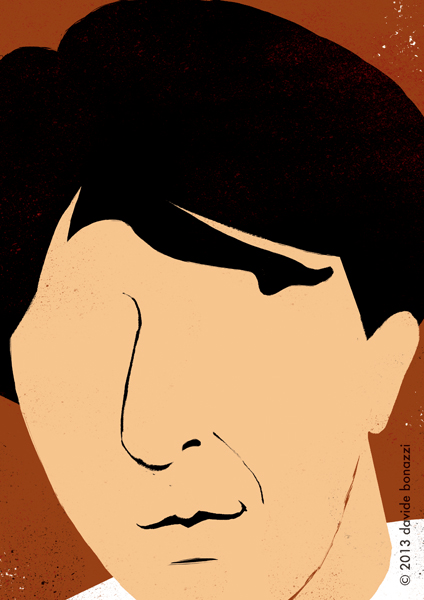 What projects or activity you enjoy doing the most?
I love playing games, such as football, tennis, video games, chess, word puzzles and so on. Now I'm thinking about it, I've always lived drawing as a kind of game.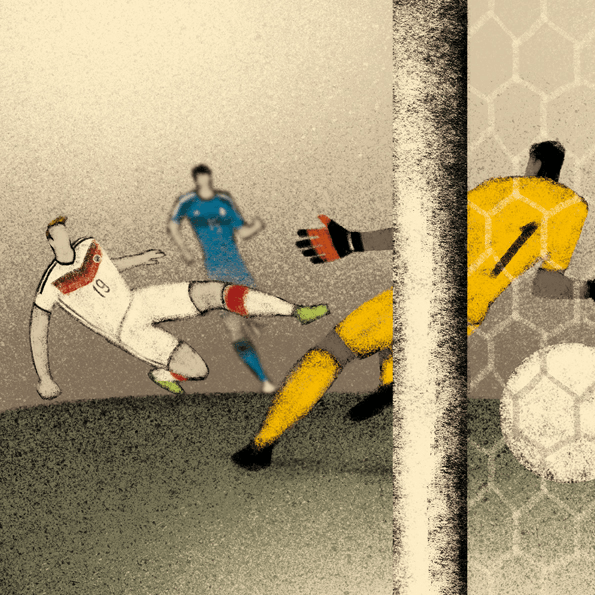 What advice would you give to the aspiring artists who are just starting their journey in the world of art
Just keep pursuing their goals with all their strength because it's a very competitive field, and keep having pleasure in doing art.

More about Davide Bonazzi
In 2013, Davide has been selected as one of the top 100 artists by Creative Quarterly Journal. Find more of his works on his Behance profile and on his website.