Download this set of 6 Photoshop actions to retouch your landscape photos! With these actions from SparkleStock, you can enhance blue skies, improve the look of water, and more. Download and try them out today!
Pro Version
The free download includes 5 Photoshop action but with the pro version, you get an additional 9 powerful actions. These actions can be used to reduce haze, restore blown out skies, boost dynamic range, and more!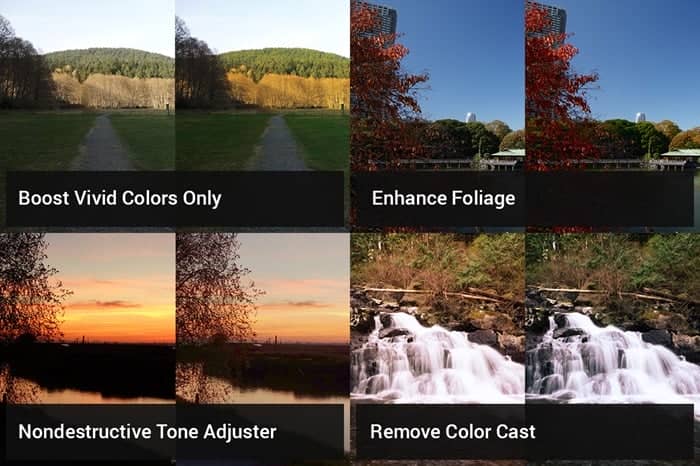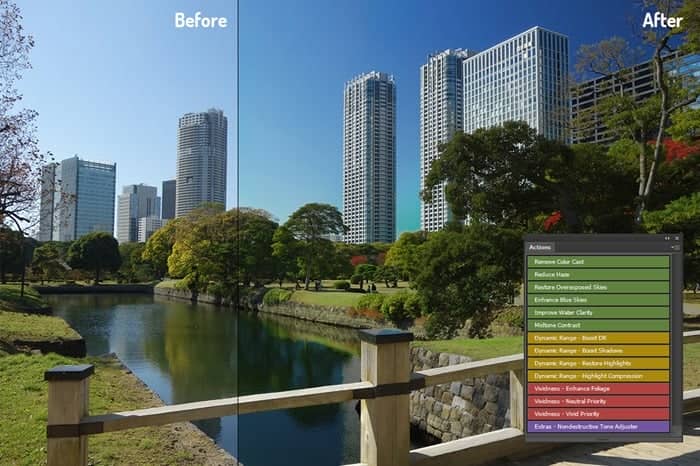 Download Landscape Retoucher by SparkleStock
To install, simply double-click on the ATN file then, in Photoshop, open your Actions panel (Window > Actions). Play any actions by clicking the play button on the bottom of your panel. If you do not see the actions, click on the panel on the top-right corner of your Actions panel then choose Load Actions. Browse for the ATN file then click OK.