Learn how to create this artistic photo manipulation where you will learn how to blend images together and edit them using non-destructive techniques. You'll need Photoshop CS5 or newer to follow this tutorial.
Preview of Final Results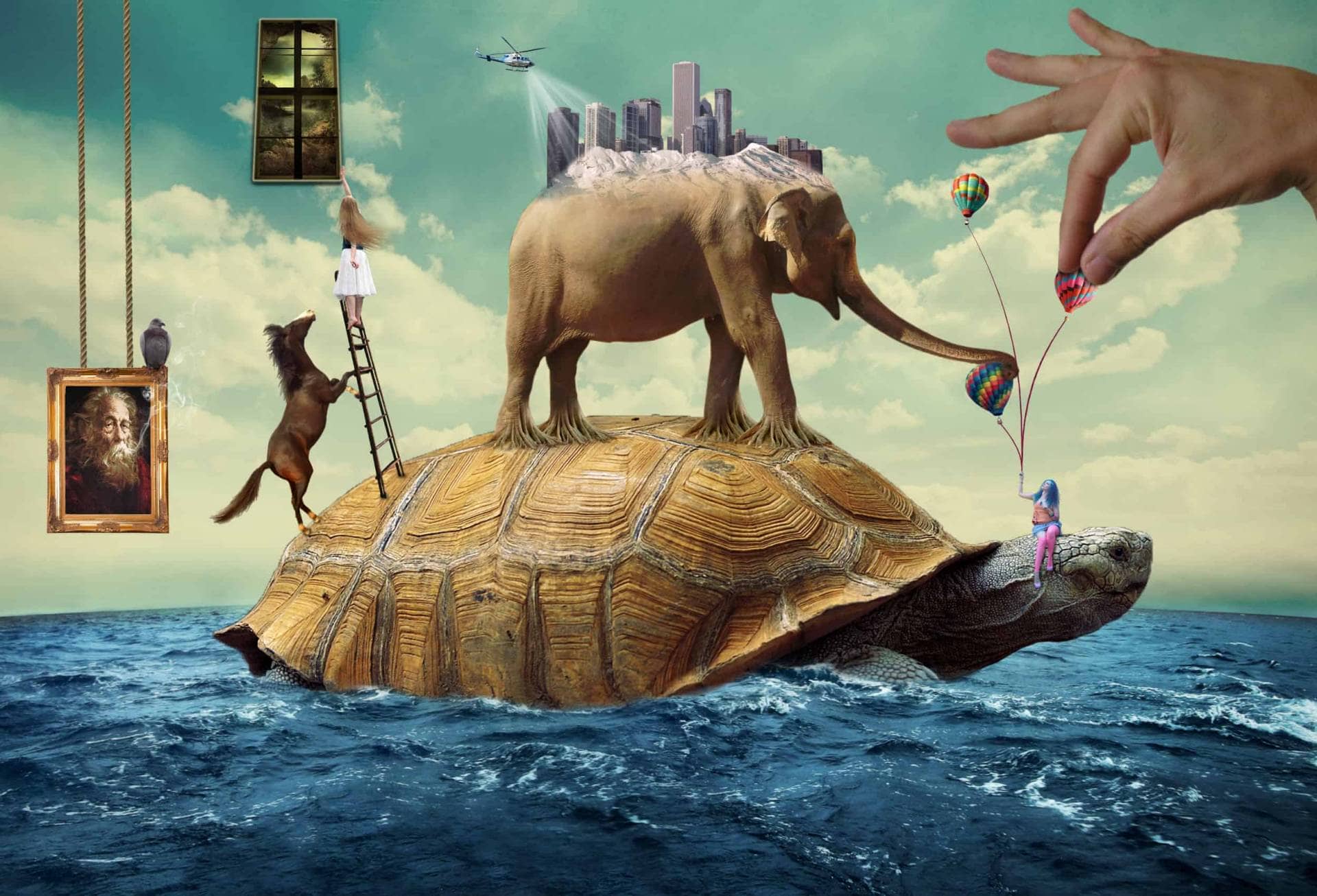 Surreal Scene Full of Life Photoshop Tutorial
Resources
Step 1: Create a new Photoshop file
Open up a new file in Photoshop using these settings
Width: 2500px
Height: 1700px
Resolution: 300px/in
Color Mode: RGB Color - 8 bit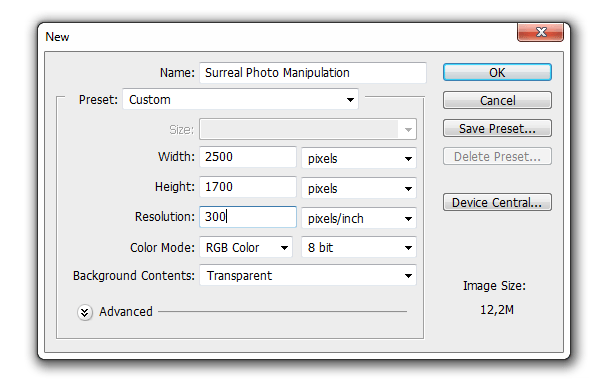 Step 2: Add the background image and clean it
Let's start with the background image. Download the ocean stock and open it. Press Ctrl/Command + A to select all the images. Then copy (Ctrl/Command+C) and paste (Ctrl/Command+V) into our project.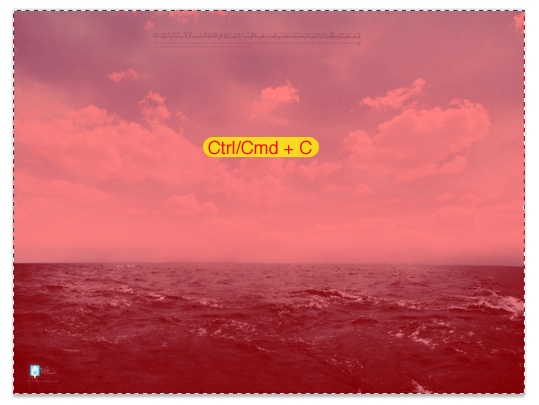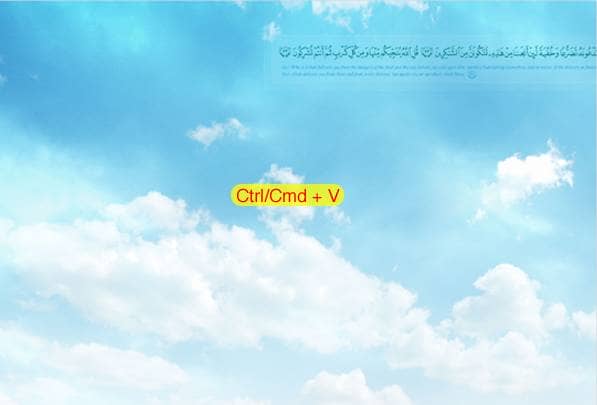 As you can see, the stock image is way too large, so we're going to have to resize it. To do that, we're going to use the Free Transform Tool, remember it well because we're going to use it for the rest of this tutorial. Go to Edit > Free Transform (or press Ctrl/Command + T).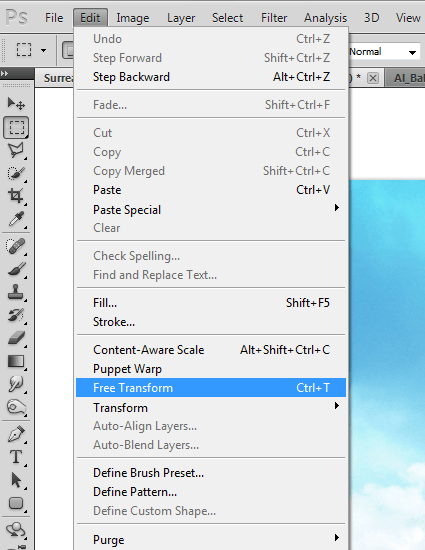 Now press Ctrl/Command + 0 to see the whole selected area, and while holding Shift, click and drag the bottom right corner of the sky image until it matches the width of our canvas.
Once the widths are the same, place the image in the canvas using the image below as reference: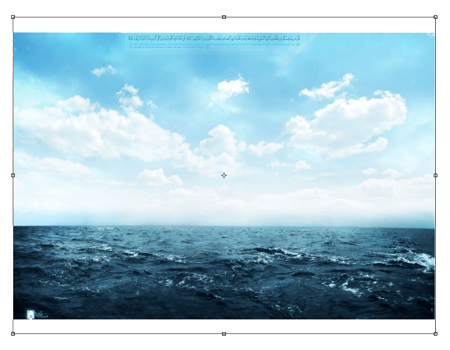 So far your image should look like this:
Now that the image is in place, we're going to get rid of those logos. Select the Quick Selection Tool (or press W) and make a rough selection around the bottom logo.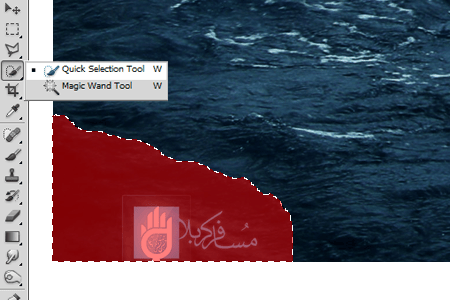 Now let Photoshop do the hard work for you, press Shift + F5, select Content-Aware and click OK.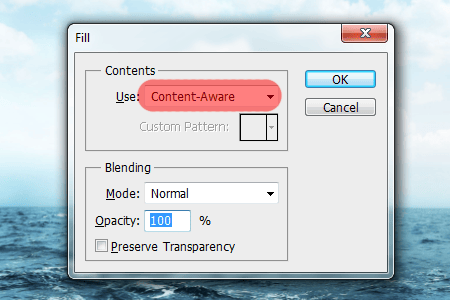 To erase the upper logo we're going to use the Clone Stamp Tool. Select it (or press S) and click anywhere in the canvas with the right mouse button to change the settings of the brush. The brush size should be 500px and the hardness 0%.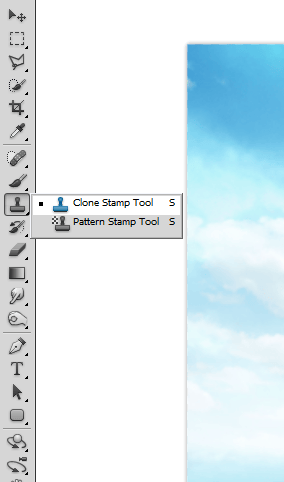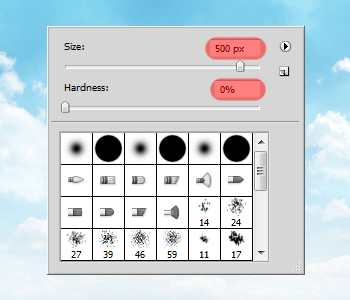 Now use the Clone Stamp Tool to clone the area in the right (Alt/Option+click) into the logo (click and drag) like shown in the image below:
Your image should now look similar to this one: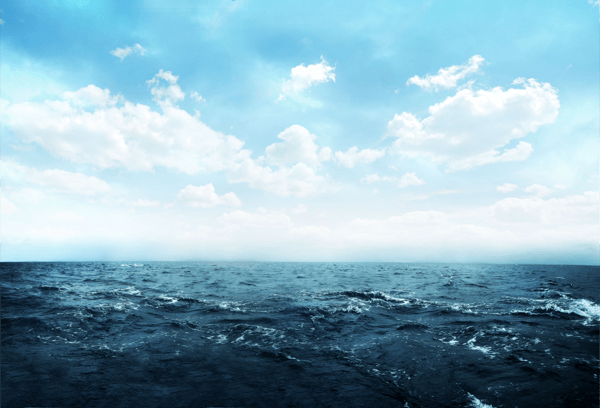 Now we're going to add a vignette and some lens correction to the background. Go to Filter > Lens Correction, click in the Custom tab, set the Amount to -25, Remove Distortion to +25 and Horizontal Perspective to -10.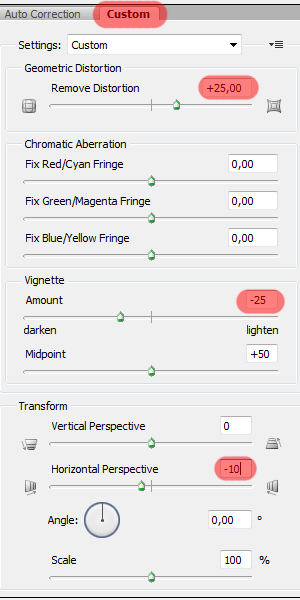 Your image should now look like this: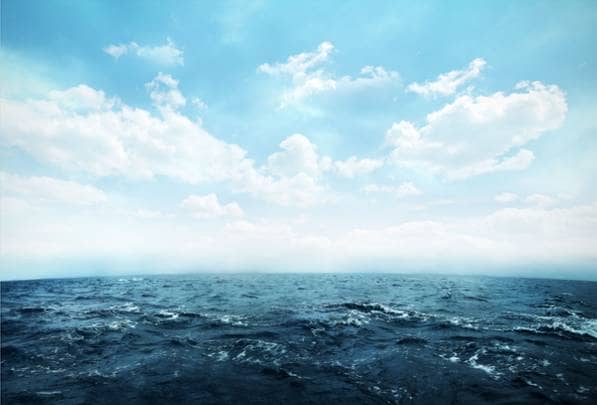 Step 3: Changing the background colors
In this tutorial we're going to add all the adjustment layers non-destructively by clicking in the "Create new fill or adjustment layer" like shown in the image below: