Take your time in this step, it's kind of tricky but it's essential for your final image to look good. My turtle turned out like in the image below, but don't worry if your image doesn't look exactly like mine.
Now let's adjust the colors. First, let's add a Gradient Map Adjustment Layer (non-destructively, as always). Select the first gradient from the second row and clip this layer to our turtle layer (see the images below for the rest of the steps).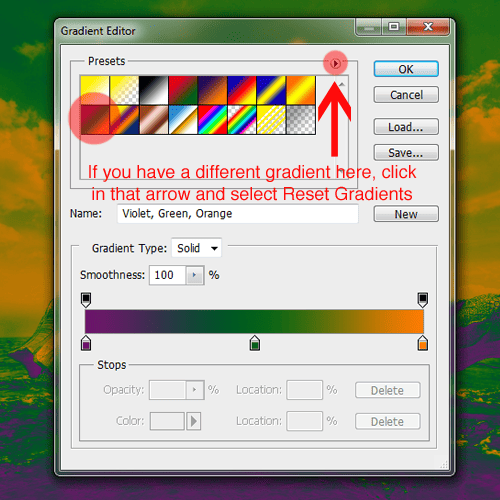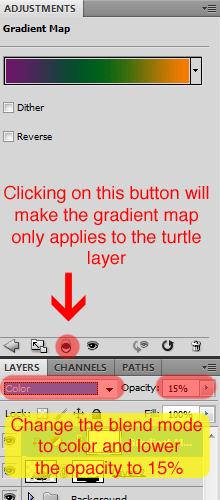 Your turtle must be looking like this now: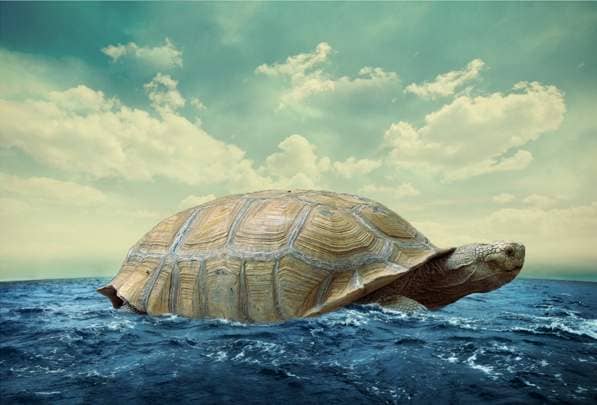 Add a Curves Adjustment Layer to the shell of the turtle. First check the image below to see the line values of the Cuves Adjustment Layer, and then paint the layer mask of this adjustment with black everywhere except the shell.
Remember to clip this adjustment layer with our turtle like we did with the Gradient Map.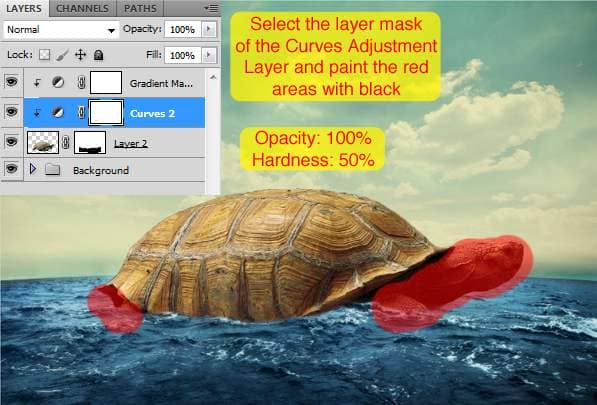 Your turtle should now look like this: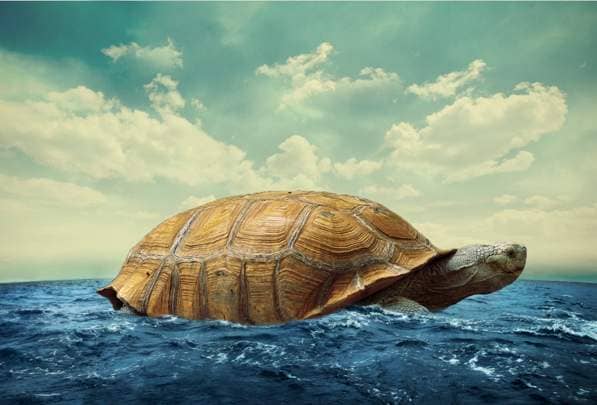 Add a Color Balance Adjustment Layer (see the image below for the input values) and this time we don't want the adjustment to affect the shell, so we're going to paint it with black.
Again, remember to clip the adjustment layer to the turtle.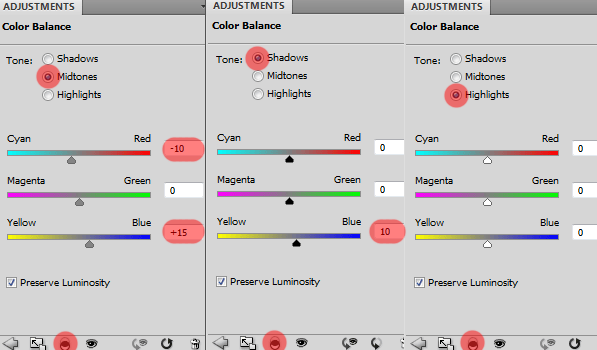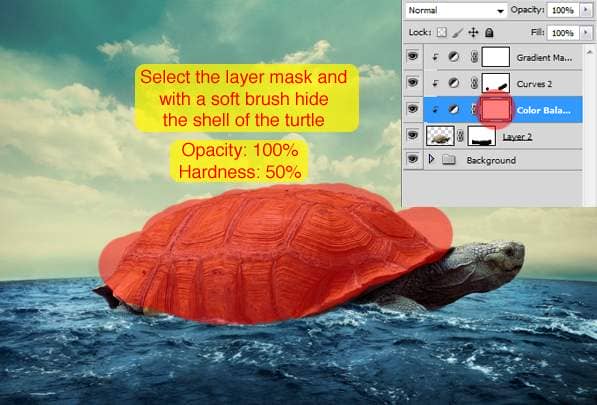 Now your image should be looking something like this:
And to finish this step, like we did last time, group all these new layers (select them and press Ctrl/Command+G) into a new group called Turtle.
Step 5: Add the picture frame of our hanging picture
In this step we're going to start adding some smaller elements into our image. We're going to start by adding the picture, the ropes holding it, the pigeon and some smoke coming out of the picture.
Let's start with the picture frame. Open it, use your favorite selection tool to select it (the Quick Selection Tool and the Pen Tool works great in this image) and paste it into our image.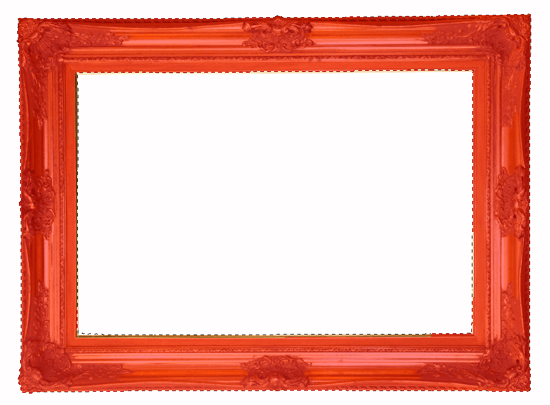 Resize the picture frame using the Free Transform Tool.
Before you accept the changes you did with the Free Transform Tool, rotate the picture frame 90º CW and position it in the right place.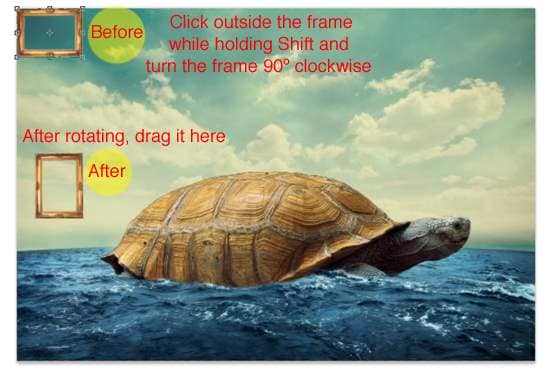 Step 6: Add the old man picture to our hanging picture
Open the old man stock, press Ctrl/Command + A to select it all and copy and paste it into our project.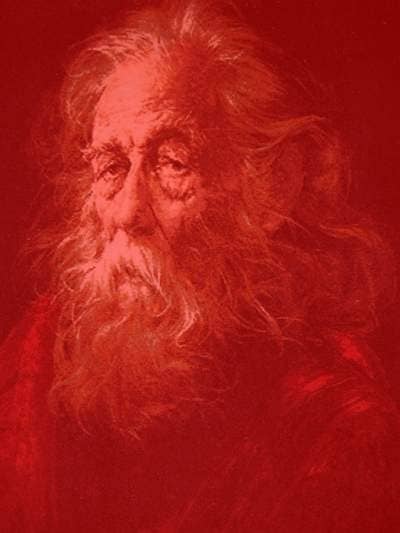 Now we have to resize it. Hold Shift + Alt/Option and use the Free Transform Tool to make the old man picture fits the picture frame. Position it on top of the picture frame.