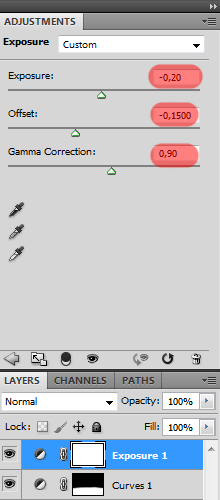 It's looking pretty weird, right? But that's because it's affecting the ocean as well, and we don't want that. So click in the layer mask of our Exposure Adjustment Layer and paint the ocean with black this time.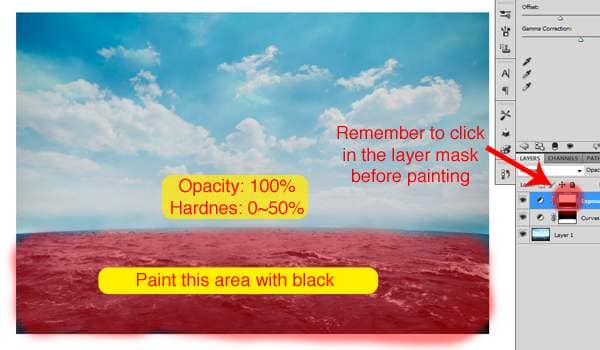 Your image should be similar to this one now:
Now we're going to add a few more non-destructive adjusts to the sky, so we're going to have to paint the ocean part of the layer mask with black in all of them. Add a Brightness/Contrast Adjustment Layer, set the Brightness to +10, and remember to paint the ocean in the layer mask.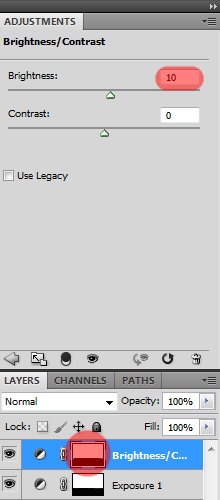 Add a Gradient Map Adjustment Layer and change the gradient colors (click on the gradient) following the image below. Set this layer blend mode to Color and the Opacity to 35%.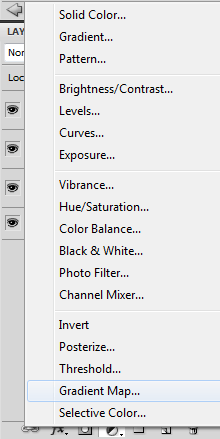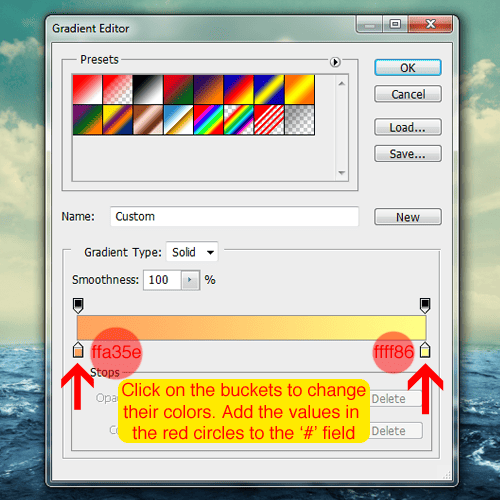 Add a Photo Filter adjustment layer, select the Filter Yellow and change the blend mode of this layer to Color, lowering the opacity to around 30%. Remember to paint the ocean part of the layer mask again.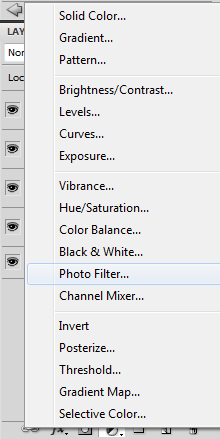 If you remembered to paint the ocean part of the layer mask in these three adjustment layers we just added, your image must be looking something like this: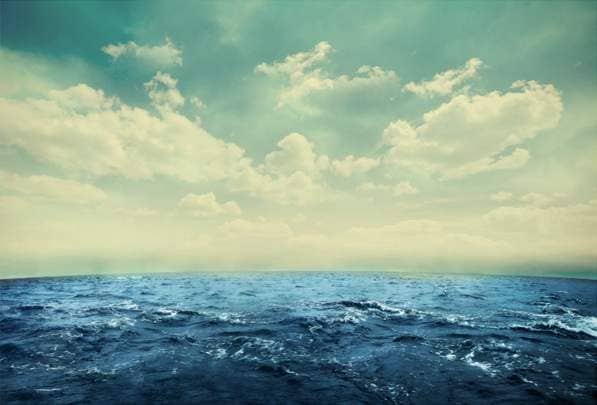 Before moving to the next step let's just clean our work area a little bit. Select all the layers we created so far and press Ctrl/Command + G to group them. Name the group Background.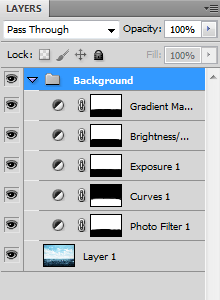 Step 4: Add the turtle in the ocean
Open the turtle image in Photoshop and use the Quick Selection Tool (W) to make a quick selection around it. Don't worry too much about the bottom part of the turtle because we will erase most of it later. Quick Tips:
Clicking with the Quick Selection Tool will add to the selection
Holding Alt/Option and clicking will subtract the selection
You can quickly change the size of your brush holding Alt/Option, clicking anywhere in the canvas with the right mouse button, and dragging to the left to decrease the size of the brush, and to the right to increase it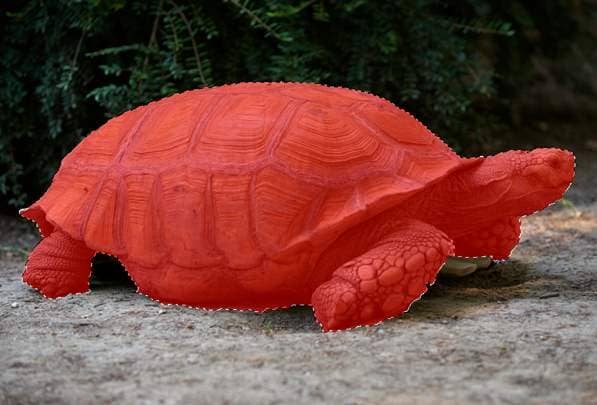 Copy and paste the turtle into our image and use the Free Transform Tool (Ctrl/Command+T) to increase her size a little bit (see the image below for reference). Now use the Move Tool (V) to place the turtle in the ocean.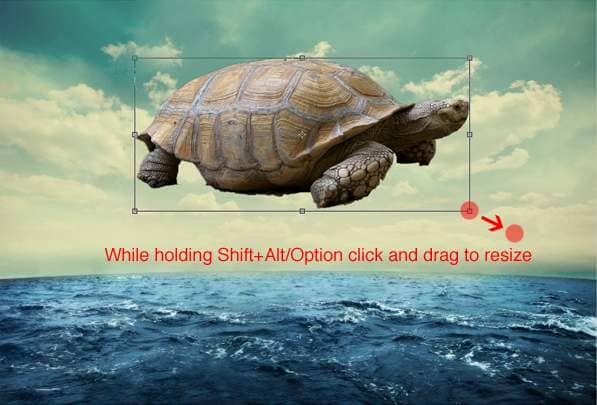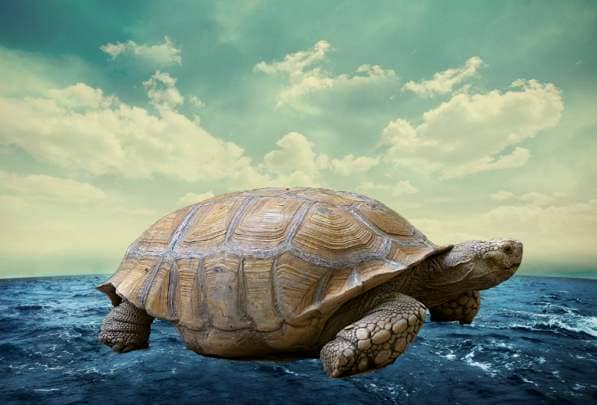 Now comes the fun part! Create a layer mask to the turtle layer and with a soft brush paint the bottom part of the turtle with black.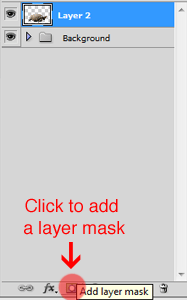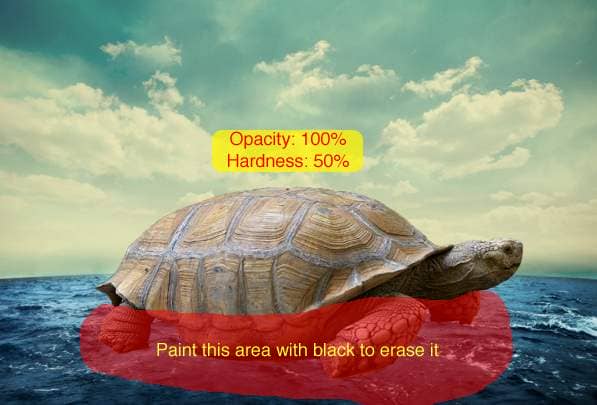 Right now the edge between the turtle and the ocean is not looking good. To fix this we're going to change the opacity of our brush to around 30% and start painting some areas with white and/or black.