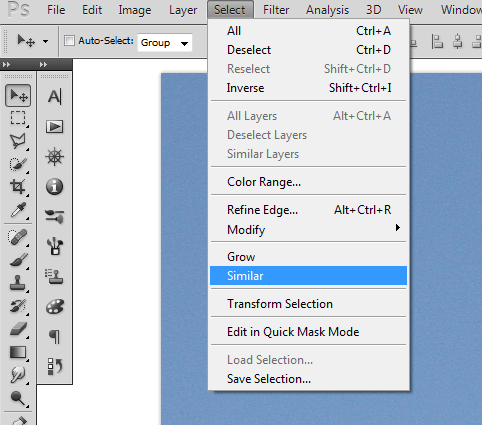 We want to select the helicopter, not the sky, so we will invert the selection by pressing Ctrl/Command+Shift+I.
Now use the Quick Selection Tool(W) to add the areas the missing areas of the helicopter to our selection.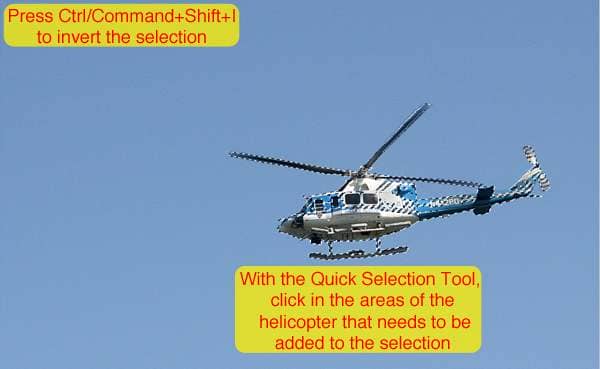 After you're done, copy and paste it into our project. Now mirror the helicopter by going to Edit > Transform > Flip Horizontal.
Then resize the helicopter using the Free Transform Tool and place it near the buildings we just added.
Download the Light Beams Brushes and unpack them anywhere you want in your computer. After that, select the Brush Tool and click with the right button somewhere in your scene. Then click in the arrow (see image below) and search in your computer for the SS-light-beams.abr file that you've just downloaded.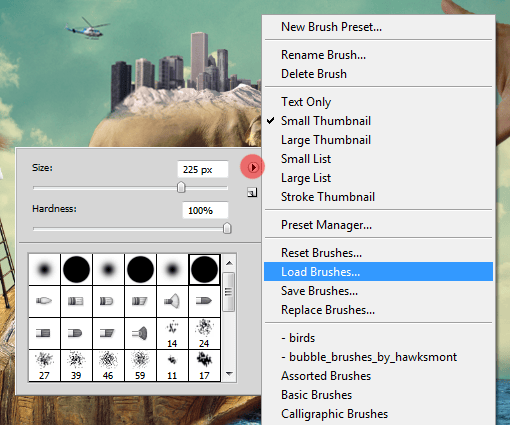 With the light beams brushes opened, select the one highlighted in the image below. Reduce the size of the brush to 417px.
We don't want to paint directly in our helicopter layer because we won't be able to change the light beam later if we want, so create a new layer called 'Light Beam' and place it before the helicopter layer.
Before painting, select the color white in your color palette (Shortcut: D and then X), set the opacity of our brush to around 75% and then you can paint following the instructions in the image below: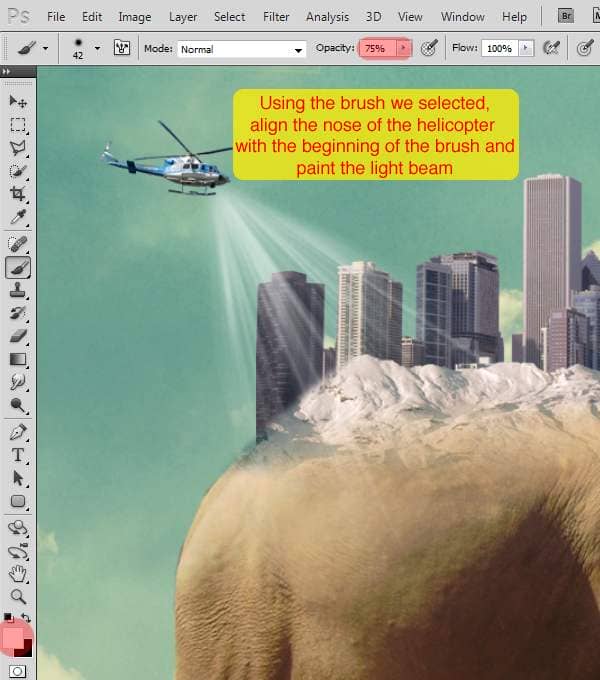 Your image should look like this now: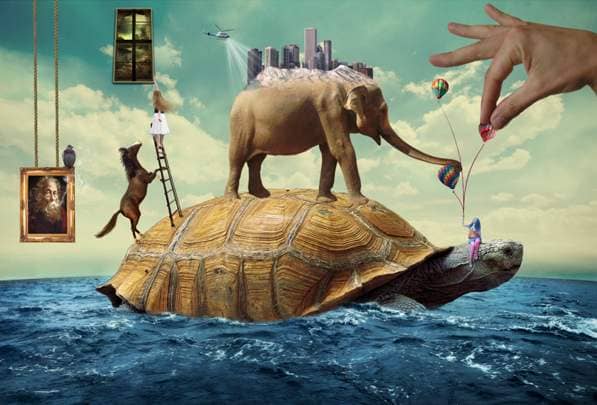 To finish this step create a new group with the helicopter and the light beam layer. Name the new group Helicopter.
Step 23: Add the root legs to our elephant
Open the root image and use the Quick Selection Tool (W) to make a rough selection of the tree roots.
Copy and paste the root into our scene and add a Color Balance Adjustment Layer (non-destructively). Check the image below for the input values.
Remember to clip the adjust to the root only.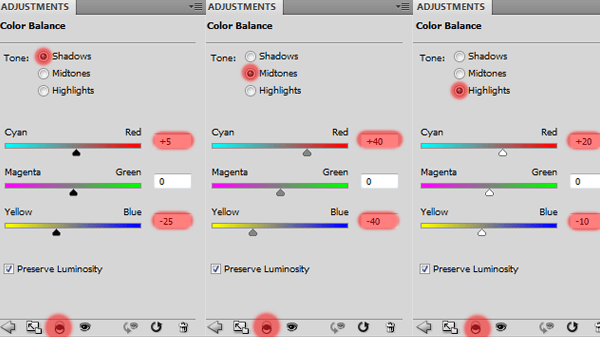 Resize the root and place it in one of the right legs of the elephant.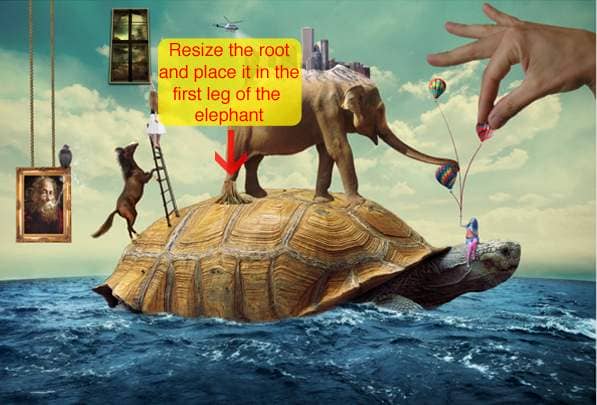 Now we're going to duplicate the root and the Color Balance Adjustment three times. Select them and drag into the 'Create a new layer' button.
You should have something like this now:
Now select each of the new roots you created and place them into the other legs of the elephant. You can resize them if you want to, but there's no need to rotate them.