Take a look at the image below and add some anchor points in the elephant. To add an anchor point you just have to click somewhere in the mesh.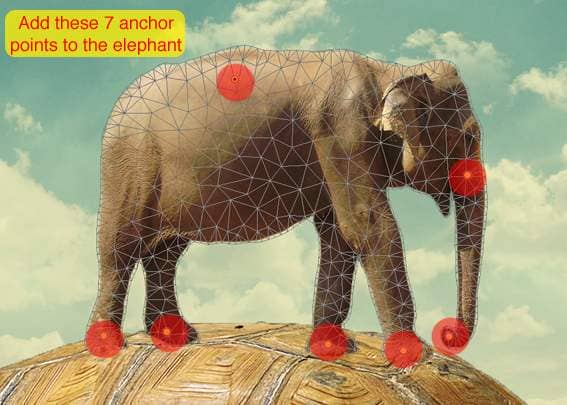 After you added those seven anchor points, click in the one you added in the elephant's trunk and drag it to the balloon.
Open the balloons group again. Create a layer mask in the elephant layer, hold Ctrl/Command and click in the thumbnail of the balloon that the elephant is grabbing.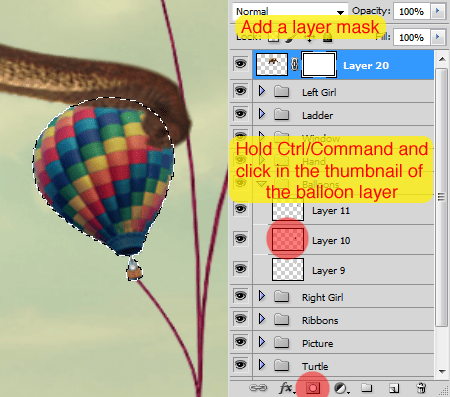 Now paint with black the elephant's trunk (check the image below for reference). You can use any kind of brush you want as long as you completely erase that area.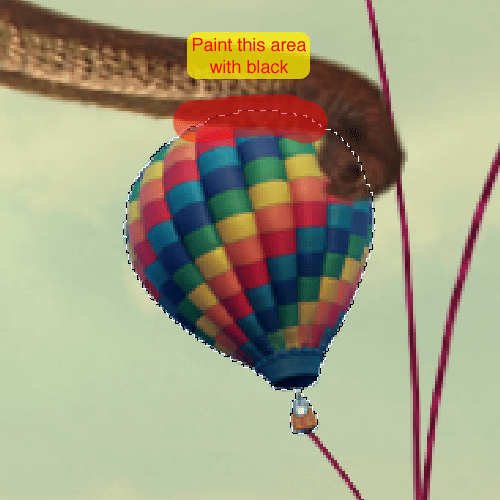 Now your image should look like this: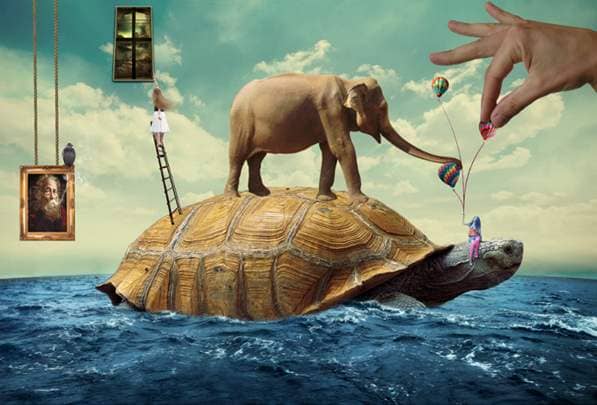 Now create a new layer (like we did before), name it Shadow and place it below the Elephant layer.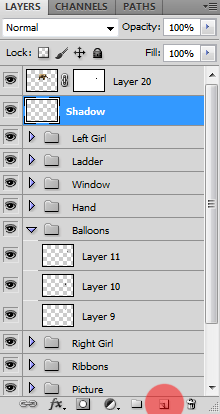 If you deselected the balloon layer, select it again by opening the balloons group, holding Ctrl/Command and clicking in the thumbnail of the balloon that the elephant is grabbing.
After that, paint the shadow of the elephant's trunk in the balloon like in the image below:
Now we're going to add a Gaussian blur to make the shadow more realistic. Go to Filter > Blur > Gaussian Blur and set the radius to 5px.
Your image should look like this now:
To finish this step, as usual, add the elephant and its shadow to a new group called Elephant.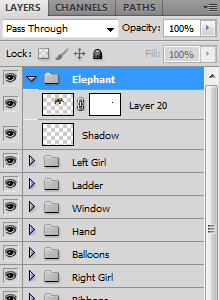 Step 18: Add the horse holding the ladder
Open the horse stock and select it using the Quick Selection Tool(W).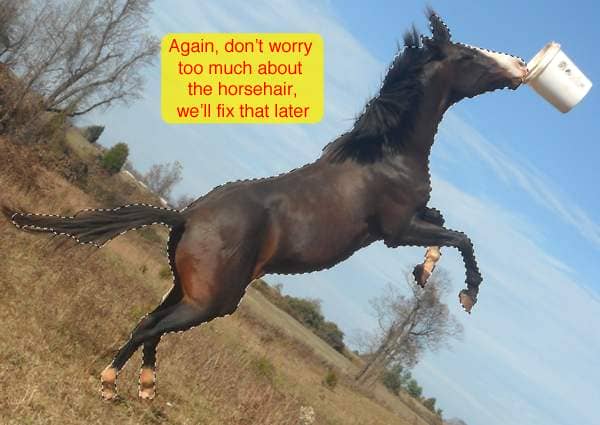 Copy and paste the horse into our image, resize it using the Free Transform Tool (Ctrl/Command+T) and place it next to the ladder.
Now add a Color Balance Adjustment Layer (non-destructively, as usual) and see the image below for the input values.
Remember to clip the adjustment to the horse layer, because that's the only thing we want the effect to be applied to.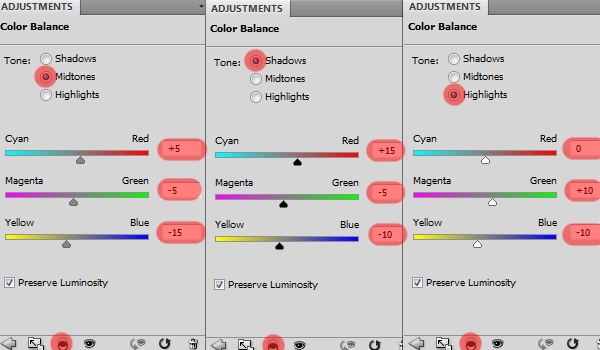 Add a Level Adjustment Layer non-destructively, and push the middle arrow a little bit to the right (0,95). Clip this adjustment to our horse layer as well.
Your horse should now look like this: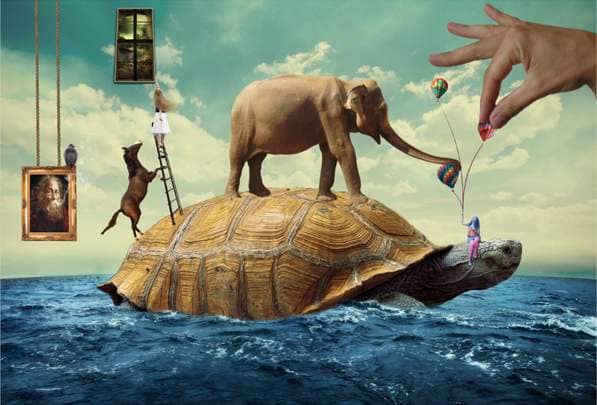 Now we have to make it look like the horse is holding the ladder, so we're going to play with the Puppet Warp Tool again.