Get a cinematic look for your landscape photos with these Lightroom presets and LUTs from SparkleStock. This free download includes 10 presets and LUTs made especially for mountainous landscapes. They're ideal for aerial drone footage, mountain climbing photos, hiking photos, and any landscape photos.
Take a look at the video to get a sense of the different looks you can achieve with these presets.
The presets are compatible with Lightroom, Lightroom Classic, the Lightroom mobile app, and Photoshop (via the Camera Raw filter). The LUTs are compatible with Premiere Pro, Final Cut Pro, DaVinci Resolve, and more. You can also use the LUTs in Photoshop with a Color Lookup adjustment layer.
Grab the presets from the download links at the bottom of this post. And if you like them, consider upgrading to the Pro version which gives you more presets and skin-protected variants.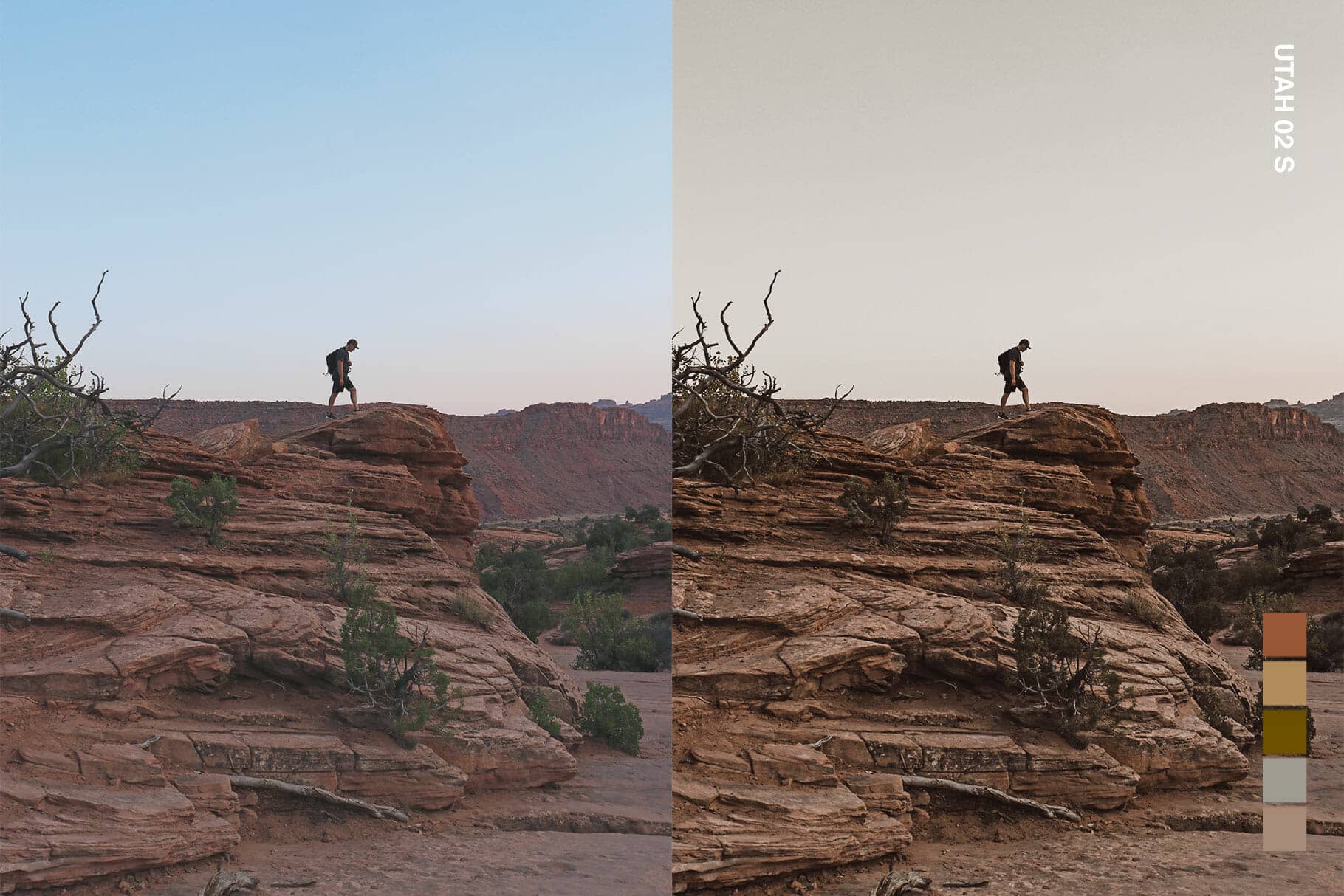 Pro Version
25 Lightroom Presets
25 Skin Tone Protected Presets
25 LUTs (3dl, cube, look, mga, png)
25 Skin Tone Protected LUTs (3dl, cube, look, mga, png)
25 Capture One Profiles