Download these free Photoshop actions courtesy of SparkleStock. They let you easily create double exposure artworks by combining two photos. Using artificial intelligence, the main subject in your photo is automatically masked saving you a lot of time. You can also upgrade to the Pro version which will give you advanced features such as face-detection, 4 color styles, changeable textures and more.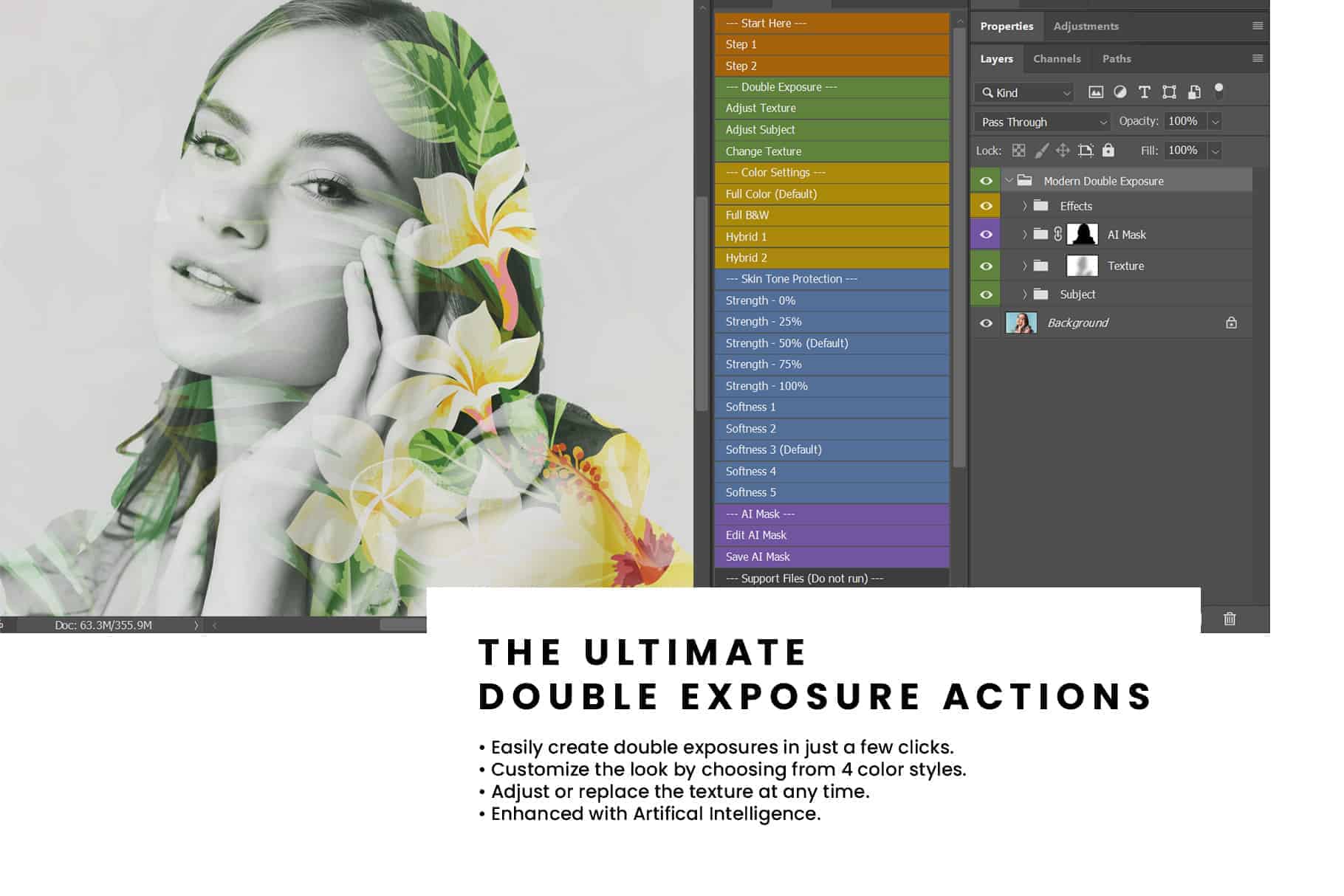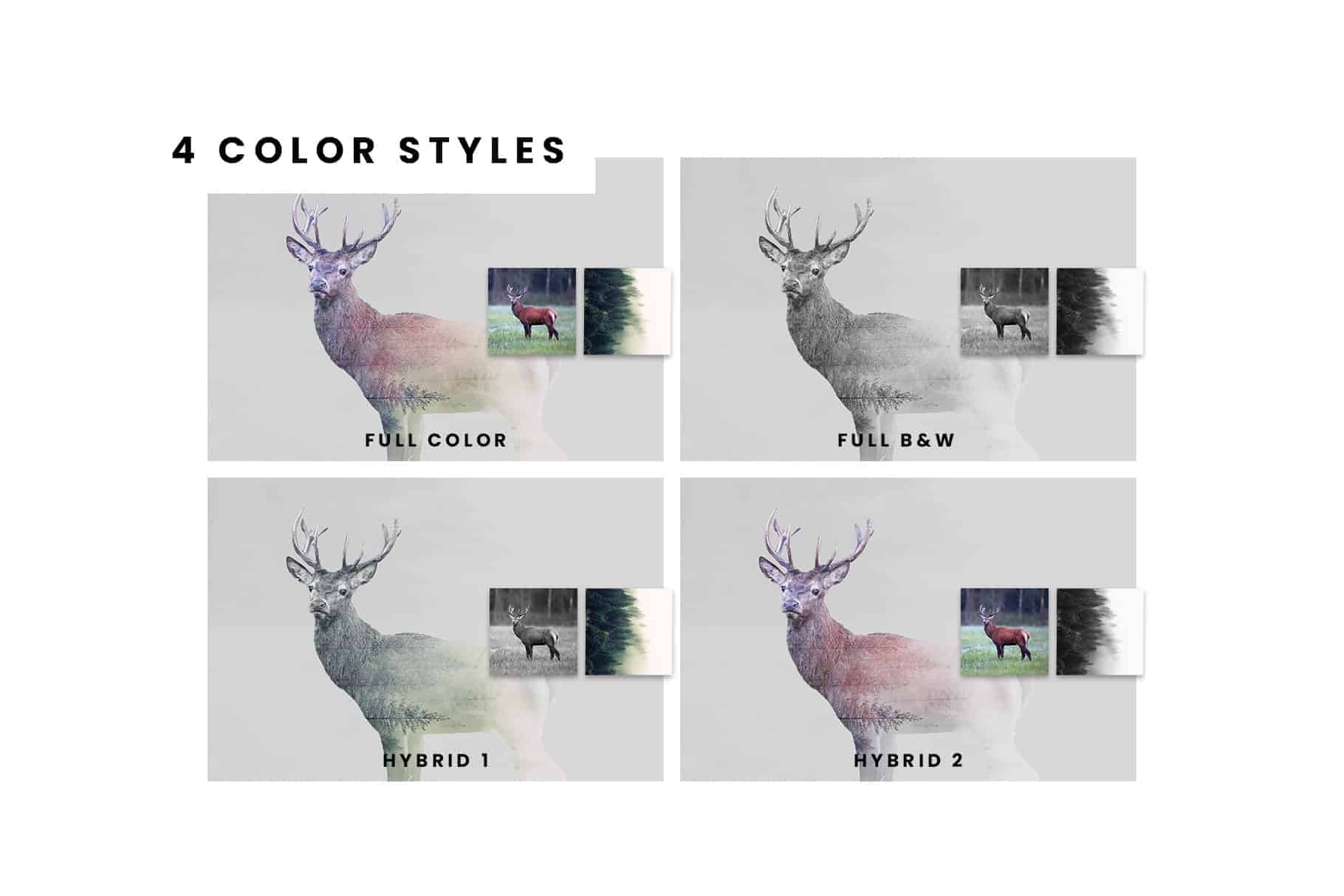 These Photoshop actions are compatible with Photoshop CC 2018 or newer. The artificial intelligence algorithm improves over time without any update to the actions required - just keep Photoshop updated.
For best results, use a photo of a person on a bright/white background.
Free Download
Create Double Exposures in a Few Steps
AI Subject Masking
Textures cannot be swapped
No Color Styles
No Skin Protection
5 Textures
Pro Version
Create Double Exposures in a Few Steps
AI Subject Masking
Swap textures any time
4 Color Styles (Full Color, Full BW, Hybrid 1, Hybrid 2)
Adjustable Skin Protection Enhanced with Face-Detection
30 High-Res Textures