Instagram now has 13 new effects for video and now you can apply the same effects in Photoshop! These actions by SparkleStock are extremely realistic, easy to use, and work with both photos and videos. Try them out!
Instagram Video Photoshop Actions
This set comes with 5 effects (Stinson, Vesper, Clarendon, Maven, and Gingham) and if you join SparkleStock, you can download all 13 effects. These actions can be used on both photos & videos and, using its snapshot prerendering feature, you can switch effects instantly without playing another action – even while your video is playing!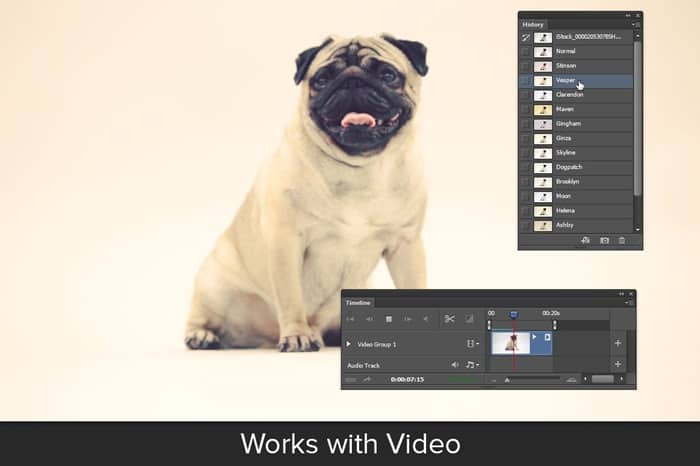 Download Instagram Video Photoshop Actions
Free Download
Stinson
Vesper
Claredon
Maven
Gingham
Pro Version
Stinson
Vesper
Claredon
Maven
Gingham
Ginza
Skyline
Dogpatch
Brooklyn
Moon
Helena
Ashby
Charmes