Lightroom presets can help you speed up your editing process and achieve a consistent look across your photos. This pack of 10 free Lightroom presets is designed for street photography and landscape photos. They give your photos an urban look with a special trick that will make your photos stand out. The presets are from SparkleStock, and they are compatible with both Lightroom desktop and Lightroom mobile.
These Lightroom presets and LUTs use a special technique that gives roads a deep and dark look, without affecting other areas. This is done by using a saturation mask. The contrast affects the neutral areas (i.e. the road) more than the vibrant areas. This gives a more natural appearance and prevents oversaturation.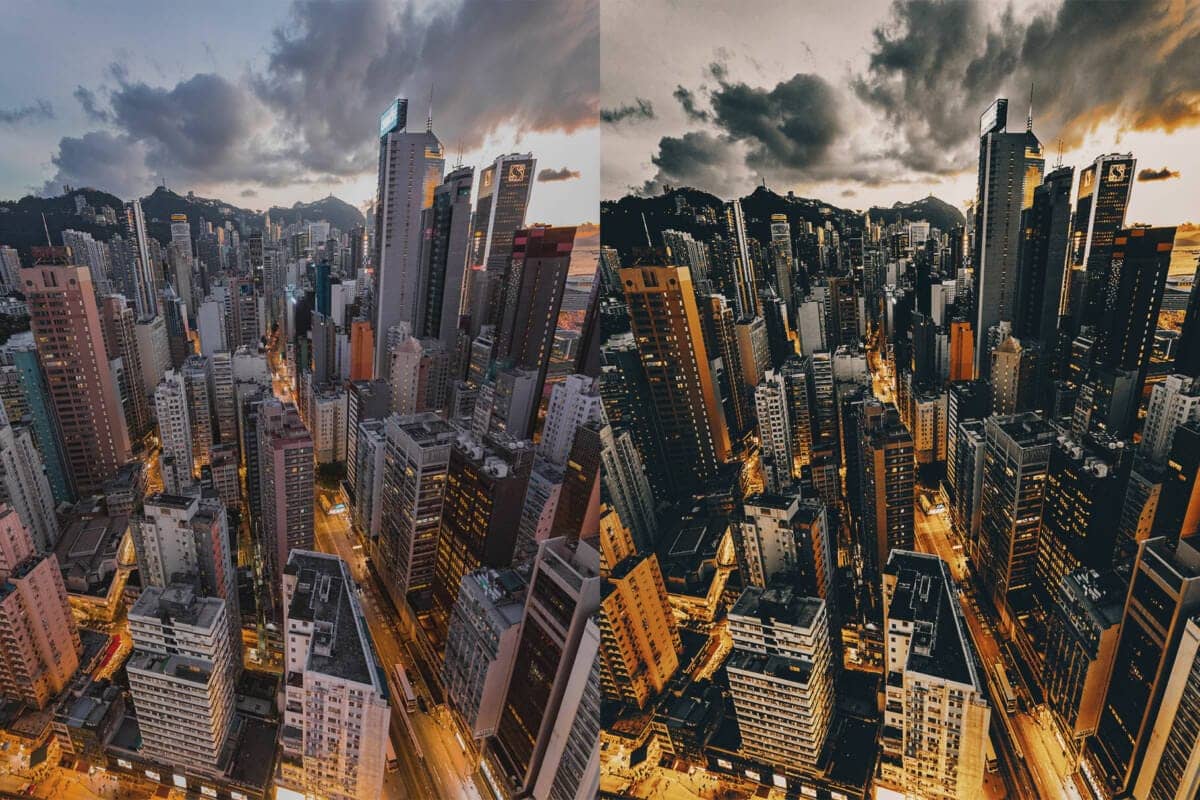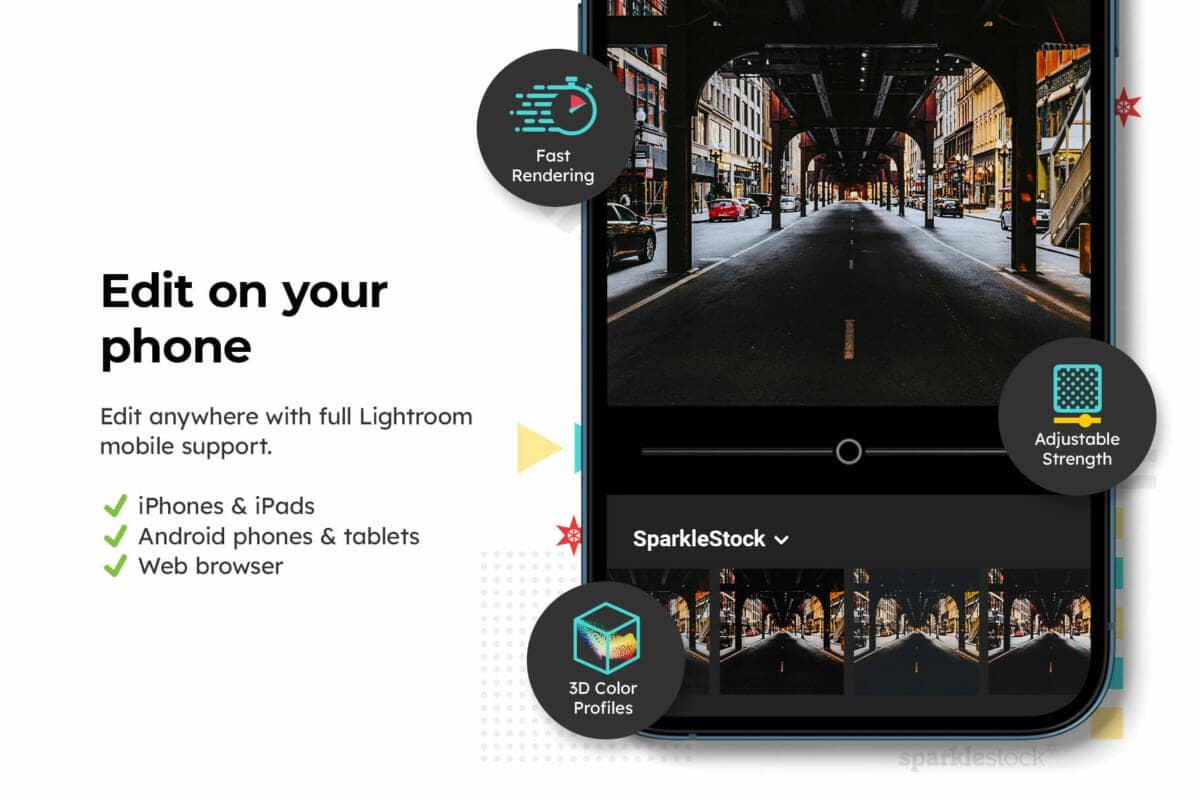 These free Lightroom presets and LUTs are provided courtesy of SparkleStock. The free download includes 10 Lightroom presets and LUTs. To unlock all 25 presets and skin tone protection, upgrade to the Pro version.
Free Download
10 Lightroom Presets
10 LUTs (cube)
Pro Version
25 Lightroom Presets
25 Skin Tone Protected Lightroom Presets
25 LUTs (3dl, cube, look, mga, png)
25 Skin Tone Protected LUTs (3dl, cube, look, mga, png)
25 Capture One Profiles