---
New Document
New image dimension presets for common devices like iPhones, iPads, etc.
---
File Format
Photoshop CS6 will support the new 3D image file formats (JPS and PNS) as well as BIGTIFF. TIFF files support more bit depth and OpenEXR files have new choices for handling transparencies.
---
Automate
Miss the PDF Presentations and Contact Sheet scripts in CS4? These have been reintroduced in CS6. If you're into scripting, you can now write scripts that can get the tool name associated with the tool preset or return an array of guides in a document.
How to enable tool recording for your Photoshop actions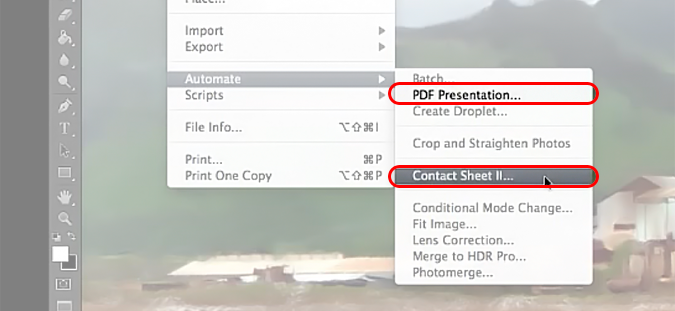 The reintroduced automation scripts
---
Release Date
Because Photoshop CS5.5 was released on May 2011, rumors speculate that CS6 will be released on May 2012 based on the new CS release schedule.
---
Do you know something we don't know?
Help us make this article better by telling us what we're missing or what we got wrong. Have better images/screenshots? Feel free to send those over too!