Learn how to this surreal photo manipulation of a climber who enjoy the view of The Tower of Temple with Photoshop. In this tutorial, you'll learn how to create your own cave landscape using several photos of stones, place a temple and climber in the landscape with realistic shadows and lighting, then complete it with a warm color tone effect. Throughout the tutorial, you'll learn techniques that will help you create better photo manipulations. This image was created to tell you about there is a climber in cave who enjoy the view of temple located on top of the mountain. To create this image, we'll start by creating a cave frame. Next, we'll add some mountain to create a landscape backgraound and add the climber, temples, hawk, and ivy to the image. Finally, we'll finish it up with a warm color tone effect. You'll need Photoshop CS5 or newer to follow this tutorial.
Tutorial Resources
Step 1
For the first step is skecth your ideas, in this step we will create a sketch of the idea that we have. the purpose of this sketch is to give us a reference for the next steps, so that we can know what kind of photos we will take photos or search.
Step 2
Now, we work with photoshop to combine the photos into a scene that we want. First step, Create a new document, Go to File > New or the short key Cmd /Ctrl+ N. A blank document with size of 3000 pixels wide and 2000 pixels high.
Step 3
Then, we add the photos. Go to File > Place and select the photos.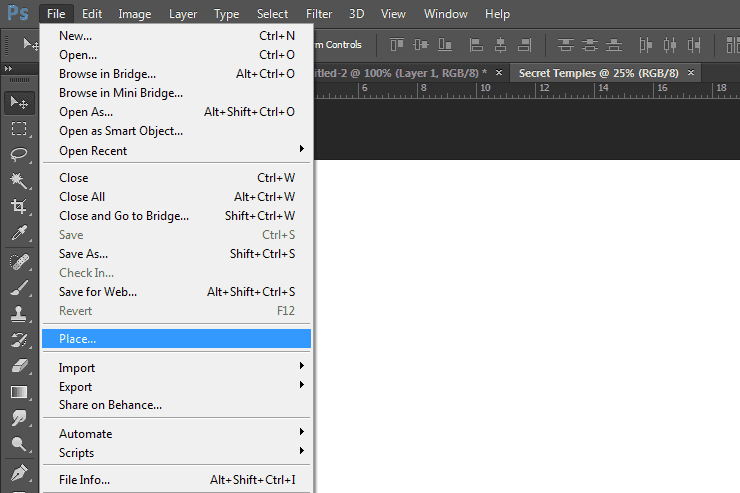 Step 4
add the photos "sky" to document.
Step 5
After add the photos, then stretch, like shown in the image below. When you put the picture it automatically in the transformation. But if not, transform the landscape, press the short key Cmd /Ctrl+ T or go to Edit > Transform > Scale. Pull the black cubes in the corners to formed frame.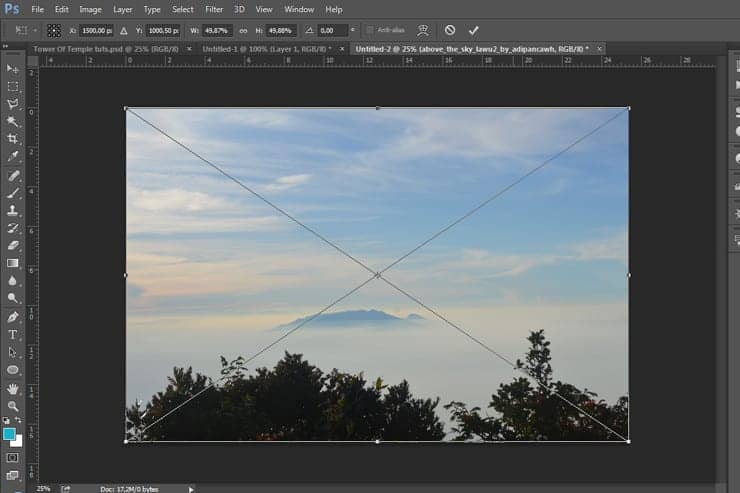 Step 6
Add adjustment layer with clipping mask to make sky look litle warm. Create a new adjustment layer: Color Balance (Layer > New Adjustment Layer > Color Balance), set the parameters like as shown image below.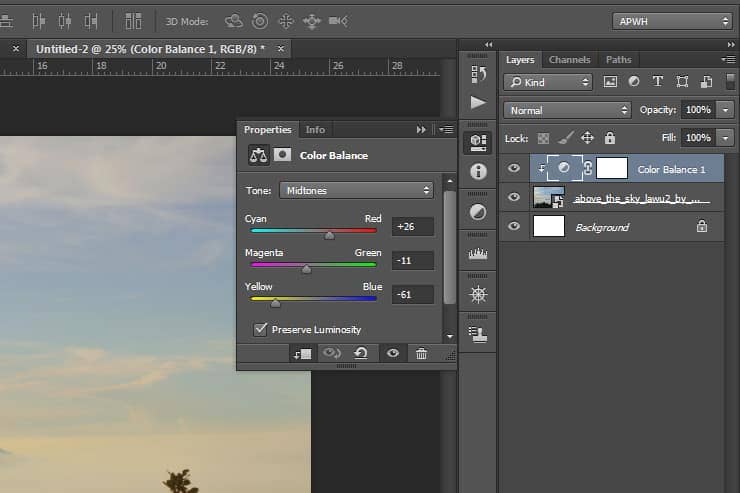 Step 7
To make your work neatly, make a grup for each element. Select all the layers. Then, drag all of them to that little folder in the layers panel, which will create a new group with all of them. You could also select them and use the shortcut Ctrl/Cmd+G. Name this new group "Sky".
Step 8
Create new layer and give the layer with black color, you can use any way to create this. you can add adjustment or just press the short key Cmd /Ctrl + backspace (make sure your foreground color is black)
Step 9
Pick soft round brush and mask it like as shown image below.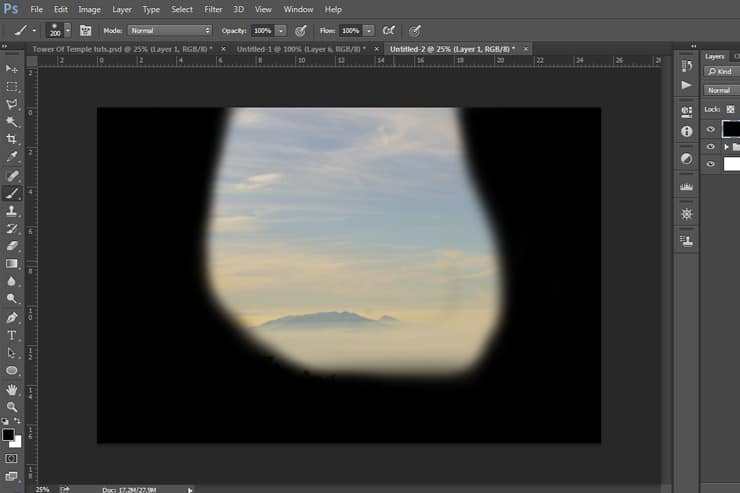 Step 10
Add the photos "stone3" to document. then Use Pen Tool (P) to make selections..
Step 11
After we selection the image, then right click choose make selection and click Ok. it will make only stone areas that selected part as like shown image below.
Step 12
Then Add a layer mask to this image by clicking on the icon mask in the Layers panel.
Step 13
Now, repeat the previous step. add the all stones stock and selections all of them. then use transform tool to transform and put like as image below