Add guide lines to the boxes. Then remove the boxes. And these are the columns.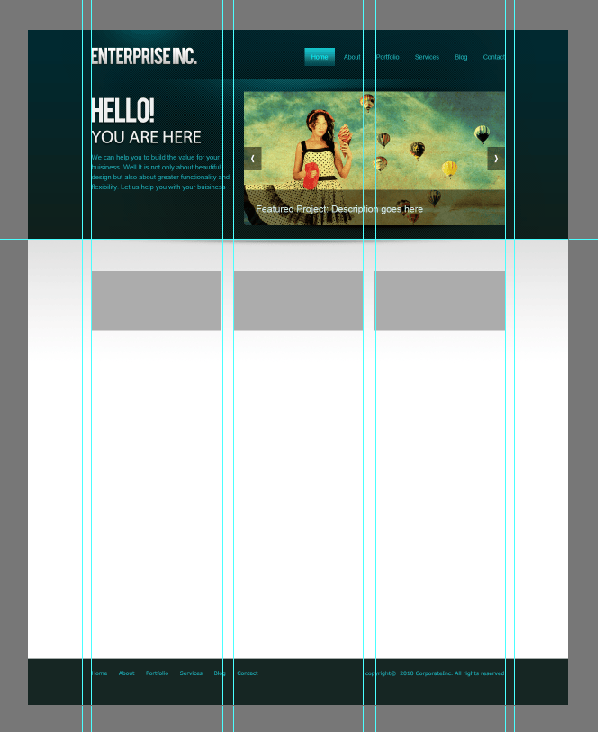 Add some featured services. Drop in the icons from the Function icon set. Maintain distance between objects uniformally.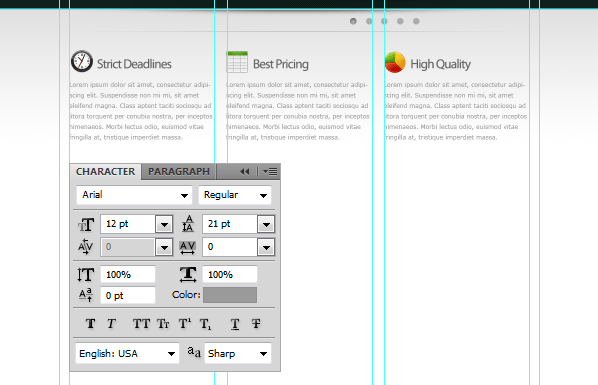 Let's create a simple "Read More" button. Select the Rounded Rectangle Tool to draw the shape. Make sure it is a Shape Layer.
Apply Gradient Overlay and Stroke to the button.
Duplicate the button.
We will add some recent work items. I drew three image holder boxes and applied 3 pixel stroke .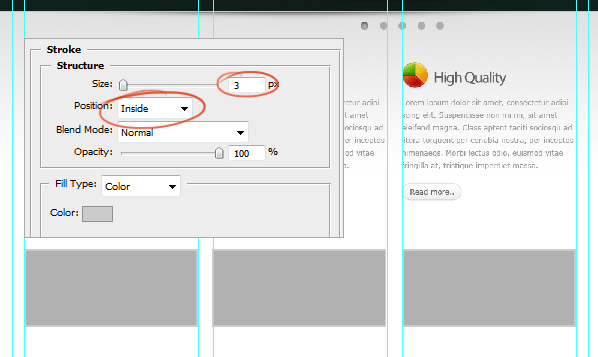 Clip the images to the boxes.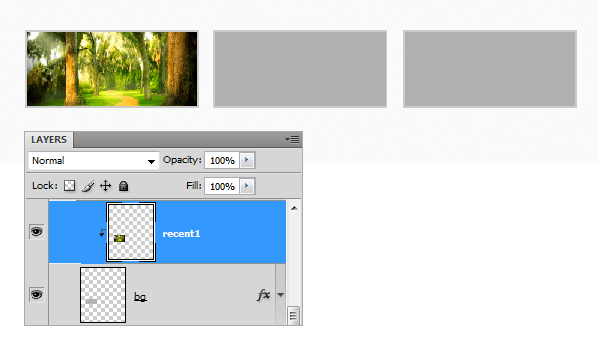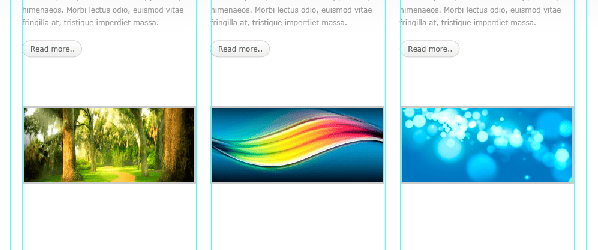 I created shadow like we did earlier and placed it below the boxes.
Add some project description.
Let's create the Twitter Feed. Drop in the Twitter bird icon.
Added a Twitter announcement.
Create a button for More Tweets.

Apply these styles.
Add text.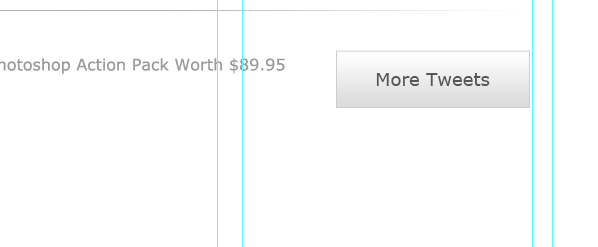 Step 14 : Creating Footer and Finishing
Make a selection for the footer and fill it with a grey value.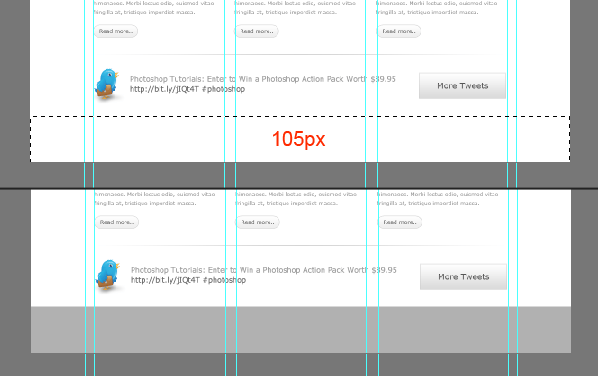 Apply Color Overlay.
Finally add footer navigation and copyright info. And that concludes the session. Take a look at the final image.
Final Results
Header image provided by DepositPhoto
Download the PSD
Tutorial by Niranth M