Step 7
To remove the sharpness of trees and Fort then select a Main layer by pressing Ctrl + Click and Add Layer Mask to it.
Step 8
After that in Filter -> Blur -> select Gaussian Blur and add Radius: 28.9. To remove unwanted part of fort then use Brush Tool and on a mask just paint on that unnecessary part by using black color as Foreground. So you will get an output like this:
Now we are bringing a moon into a working image. For this purpose, I have selected following moon image.
Step 9
To bringing it, select surrounding moon area by using Ellipse Tool and then drag it into the working image by using Move Tool. Resize it properly to suit to the background. Then apply the mask to it, first by selecting an image.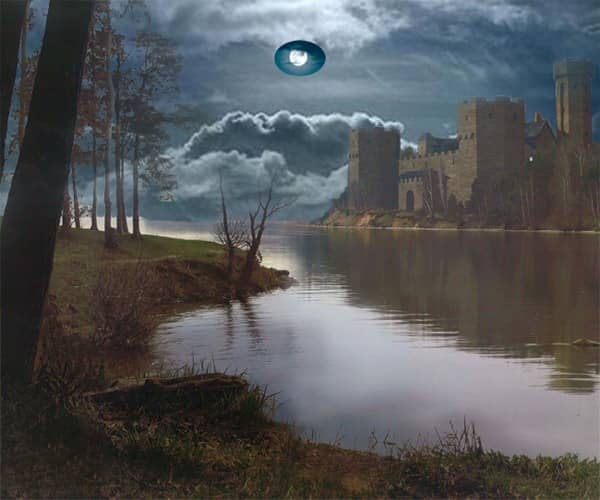 Step 10
And then to hide surrounding portion of moon, use brush tool and paint only on unwanted portion. So, your image will look like this:
To add birds in a main image then use the following image.
Follow the same process to bringing birds in a working image. Don't go for selecting complicated bird shape by using any selection tools. It will become a time-consuming process.
Step 11
So to get rid from the complicated selection process, choose birds surrounding portion by using Rectangle Marquee tool and then drag it to an image. Place it properly by resizing it.
Step 12
And to match it with background then you have to use Color Range Tool (as shown in step no. 5, 6). Select unwanted part by using Eyedropper tool and keep Fuzziness: 55. Then delete selected part.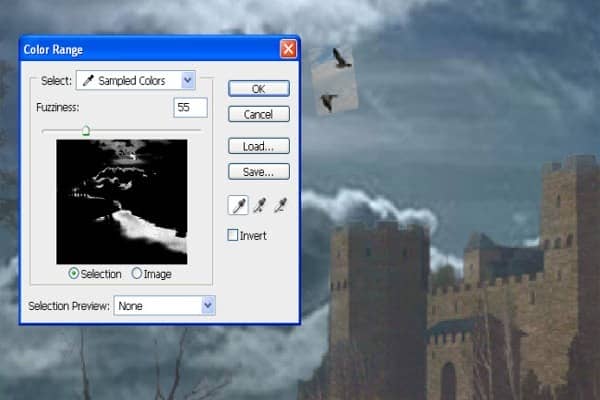 Then you will get output like this:
If you see in an image, then you will find that lake's bank portion is looking empty. So to fill it, you can add stones on that place.
For this purpose, I have chosen this image: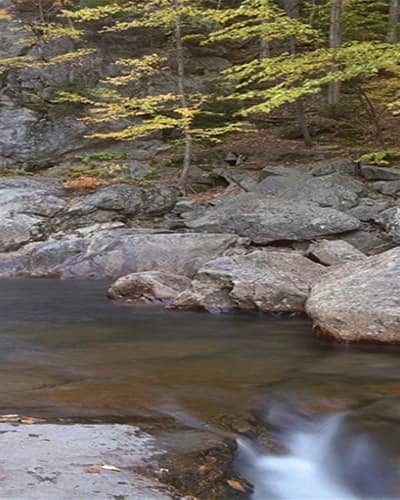 Step 13
To bring stones cutouts in a working image select it with Polygonal Lasso Tool and drag it. Don't go for color correction and don't use Color Range Tool for stones. Keep it as it is. I have selected this part of stones to bring in our output:
So, all the placements have made properly now. Look out the final output of placements in an image below: