Create Foggy climate on the Lakeshore
If you observe the lake shore area after raining, then you will find some foggy climate there.
Step 36
So to create it, on a new layer, by using Brush Tool (Keep Opacity low 35%) just paint brush around the lake like as shown in an image: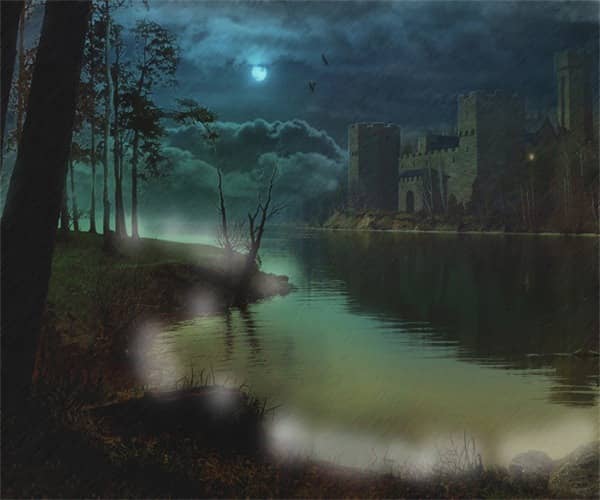 Step 37
After that you have to select that fog layer and apply Gaussian Blur to it. Keep Radius 71.1 pixels.
Step 38
And then add noise to it. Keep values and settings as shown below:
Step 39
Then again, use Gaussian Blur tool and keep Radius 9.5 pixels and finally select Vivid Light blending mode to blending that fogs with background color. So friends, we have done it now! Our dramatic night lake view is ready to use. See our final output:
Final Results
Download the PSD
Dramatic Lake View.zip
Tutorial by K Mahesh