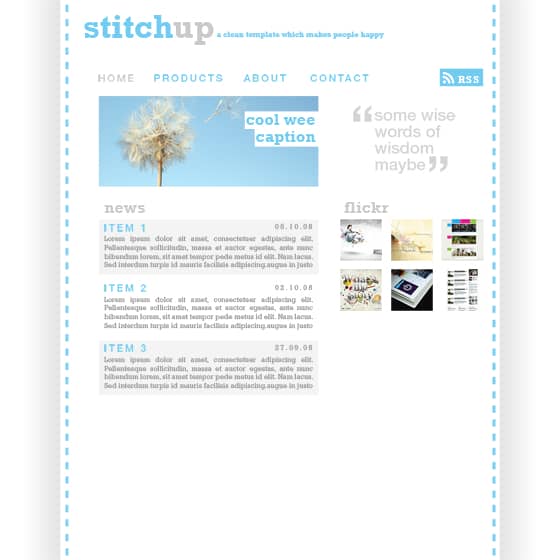 ---
Step 21
Select all of the thumbnail image layers then hit Ctrl+E to merge them. Now right click on this layer then go to the blending options and add the styles shown below then with another line of text you should have something similar to the bottom image.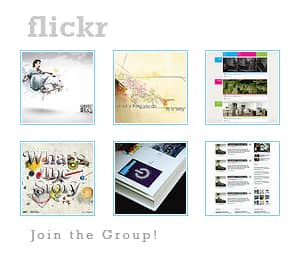 ---
Step 22
I added an advertising space box using a simple rectangle with a stroke applied then some text within it. You can personalize this advertising box if you want so I've not gone into much details her.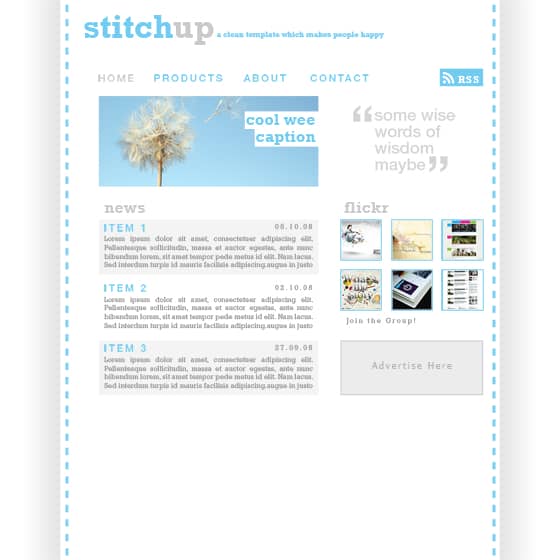 ---
Step 23
Next I added a footer area which gives some extra information like external links, clients etc. as well as a copyright notice. By know you should know exactly how to put this together so I've just shown a couple of images of it.
---
Step 24
The last thing I did was to add some thin lines that would act as dividers and make the page look more organized. Create a new layer. Select the line tool and set the weight at 1px and the foreground color to a medium grey. Now draw some lines in the same places that I have, using the image below as a reference, remember to hold shift to get horizontal and vertical lines.