Step 47
Create a new layer on top of the layers and a small brush with the color #8d96a8 to paint some whiskers for the cat.
Step 48
Make a Gradient Map adjustment layer on top of the layers and pick the colors #e10019 and #00601b. Lower the opacity of this layer to 20%.
Create a Color Balance adjustment layer and change the Midtones and Highlights settings: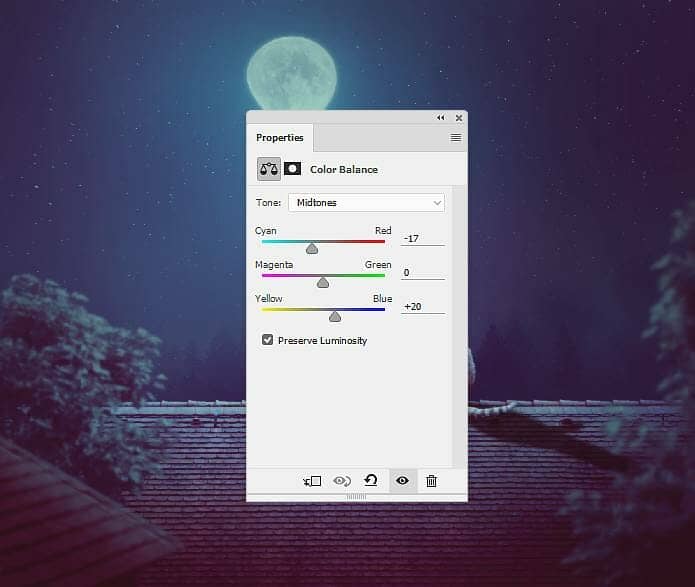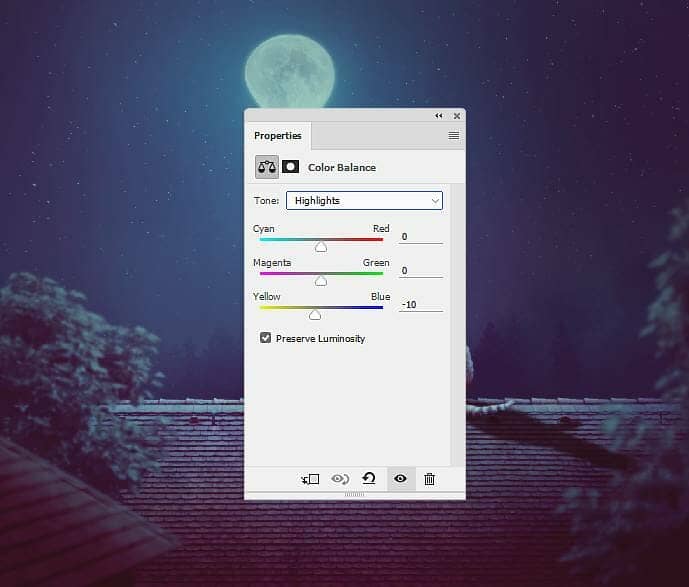 Step 49
Add a Photo Filter adjustment layer and pick the color #2cd48f.
Create a Curves adjustment layer to increase the contrast of the whole scene.
Make a Vibrance adjustment layer to enhance the final effect.
Final Result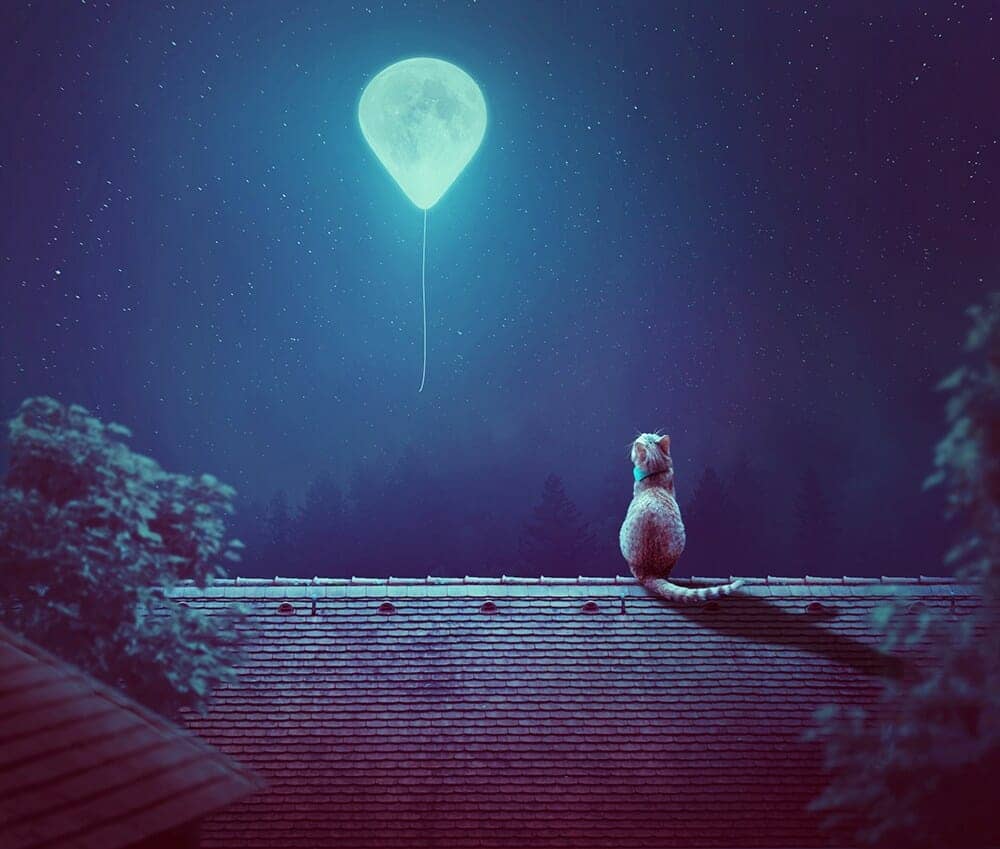 Download the PSD
Balloon Tutorial.zip