Robin Lakowitz is a digital artists from Germany. At the age of 15, he creates some great photo manipulations and digital art using Photoshop. Read this interview and find out where Robin gets his inspirations and motivation.
Hello Robin, we'd like to know more about you. Can you introduce yourself?
Hello. My name is Robin Lakowitz and at first I want to thank you for asking me to be a part of an interview on your great website. So, I am 15 years old and I live in Bochum, Germany. At the moment I am going in the 11th class to make my A Level in the next years . For 4 ½ years I work with Photoshop, certainly with large breaks. Also 3 of them were just like, "Wow – I can use a brush!" and stuff. But for 1 ½ year I started to create Artworks – primarily Photomanipulations. In the past years I started to publish my work on Deviantart/Shadowness/Behance and lots of forums – and now I am also on YouTube to share my work. Because of my age I know I have enough time to learn new things and I want to. Also I am happy to say, that because of the feedback I get – like your invite to this interview – my motivation gets higher and higher, so I am able to keep up my work and share it with you!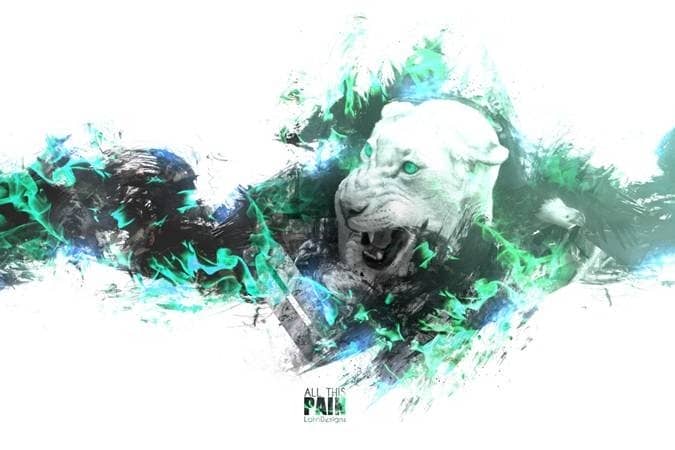 ---
15 years old and you have already accomplished much. How did you discover your passion for digital art/graphic design?
It all began really slowly. I was active on gaming-forums when I was 11-12 years old, there I've seen lots of cool pictures under the posts by other users. Then I found out that these were called Signatures! (Wow... haha) And I wanted to have some cool signatures like the others. So I started to play around in Photoshop – and it made lots of fun – but the outcomes... I'm glad that I don't know where they are now. This is how it began. Photoshop became more and more a new hobby to me. After some months I became better and better in signatures and I discovered Deviantart. There I've seen that there were lots of large signatures... something new.. I thought: "Haha, they're too large for a signature, how silly" - but then I noticed that these were called Artworks! (I have to admit: This was a special moment for me). After a while, I think I was 14 years old [by then] already, I created my first Wallpaper - you can find it on my Deviantart-Page (Chong Tese Wallpaper, an ex-player from my favourite soccer team VfL Bochum). And this was the beginning of lots of wallpapers, artworks, photomanipulations and so on. I wonder what would be if I never discovered these mysterious pictures under the posts of other people (Annotation: Signatures, I mean Signatures..)