Devin Mars is a digital artist from USA. born in Curitiba, Brazil. He can't really pinpoint an exact moment on the time he wanted to become an artist because it's an idea that evolved with him. Let us know about him more in this interview. So, read on and enjoy!
When did you decide to become an artist?
I can't really pinpoint an exact moment because it's an idea that evolved with me, I think. When I was seven I wanted to make comics, when I was ten I wanted to be an animator, when I was thirteen I began doing commissioned paintings and turned my focus to illustration. I know that by the time I entered high school it was already cemented in my head that I was going to be an artist. I don't actually remember ever thinking of other options! I'm glad it has worked out!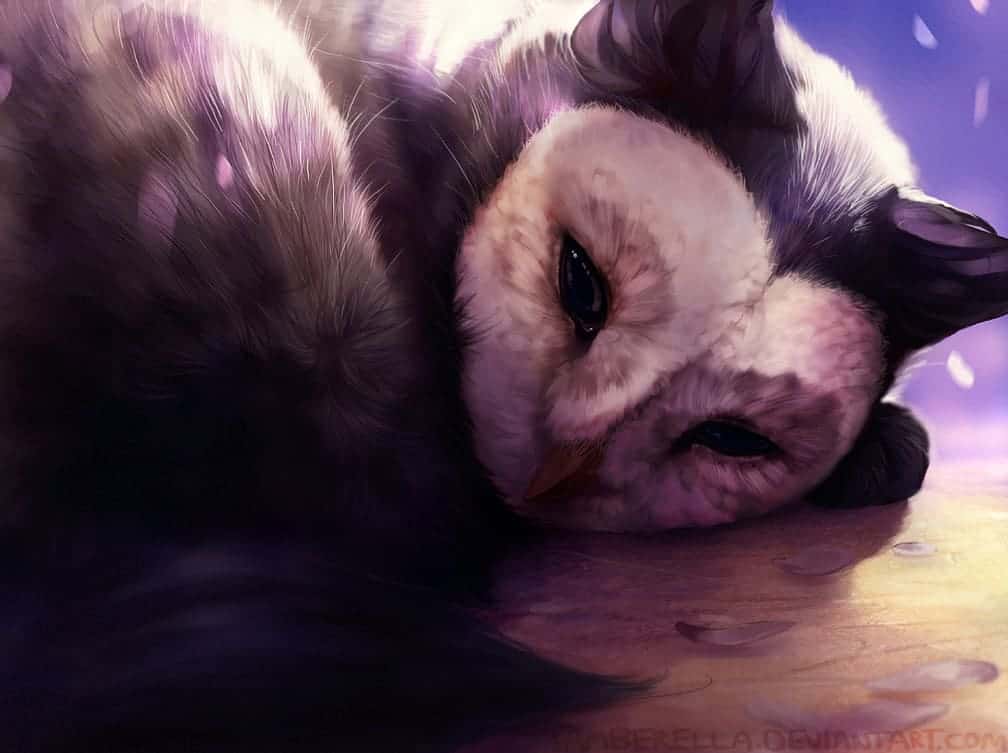 What media do you use for your artworks?
I use Photoshop CC 2015 currently!
I really like your Dusk by the Stream, what is the story behind this artwork?
It's a commissioned piece for a lovely girl who reached out over email. She wanted a scene of the two wolves greeting each other by a river, with a waterfall in the background. The rest was generally left up to me so I used it as an opportunity to play with vast landscapes, depth, and lighting effects. I wanted the golden sunset to evoke a very warm feeling.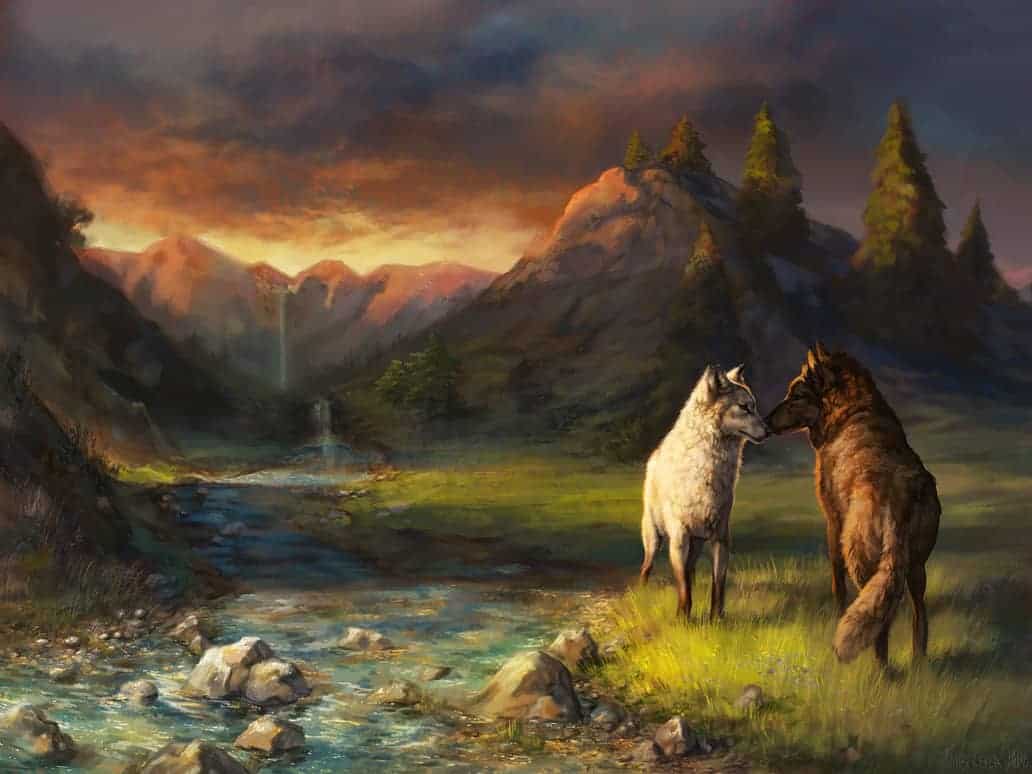 Animals are very noticeable in your artworks. Why animals and what emotional effect do the animals create?
I began doing pet portraits early on because I realized there was a demand for them. People often seek them out when an animal is getting old or has passed away, so I've done a lot of memorial pieces. I feel very lucky to be able to honor a beloved animal in this fashion. From there I've branched out into more animal and creature work. I really love Disney and Dreamworks movies like The Lion King and Spirit. I think they capture an incredible range of human emotion through the eyes of animals. I first attempted to view animals through that complex lens when doing pet portraits and trying to capture the unique spirit and personality of each animal. I've found that a very broad range of emotions can be displayed through animals. I have a deep love for nature as well and creating animal and wildlife paintings gives me many opportunities to paint nature scenes.