If you use Lightroom CC, you might have noticed that some of the new features (ex. opacity control) are missing. This is because your presets are outdated. Few preset developers know how to create presets for Lightroom CC 2019 which is why your presets are outdated. In this Lightroom tutorial, you'll learn how to upgrade your presets for Lightroom CC 2019.
Why you should upgrade your presets
One of the most requested Lightroom features is opacity support. It's here but in order to use it, your presets must use profiles.
The other reason is that they don't destroy your develop settings. How many times have you corrected the white balance & exposure only to find out that a preset has overwritten it? New in Lightroom CC are profiles. Instead of overwriting your settings, they're stored separately in a profile.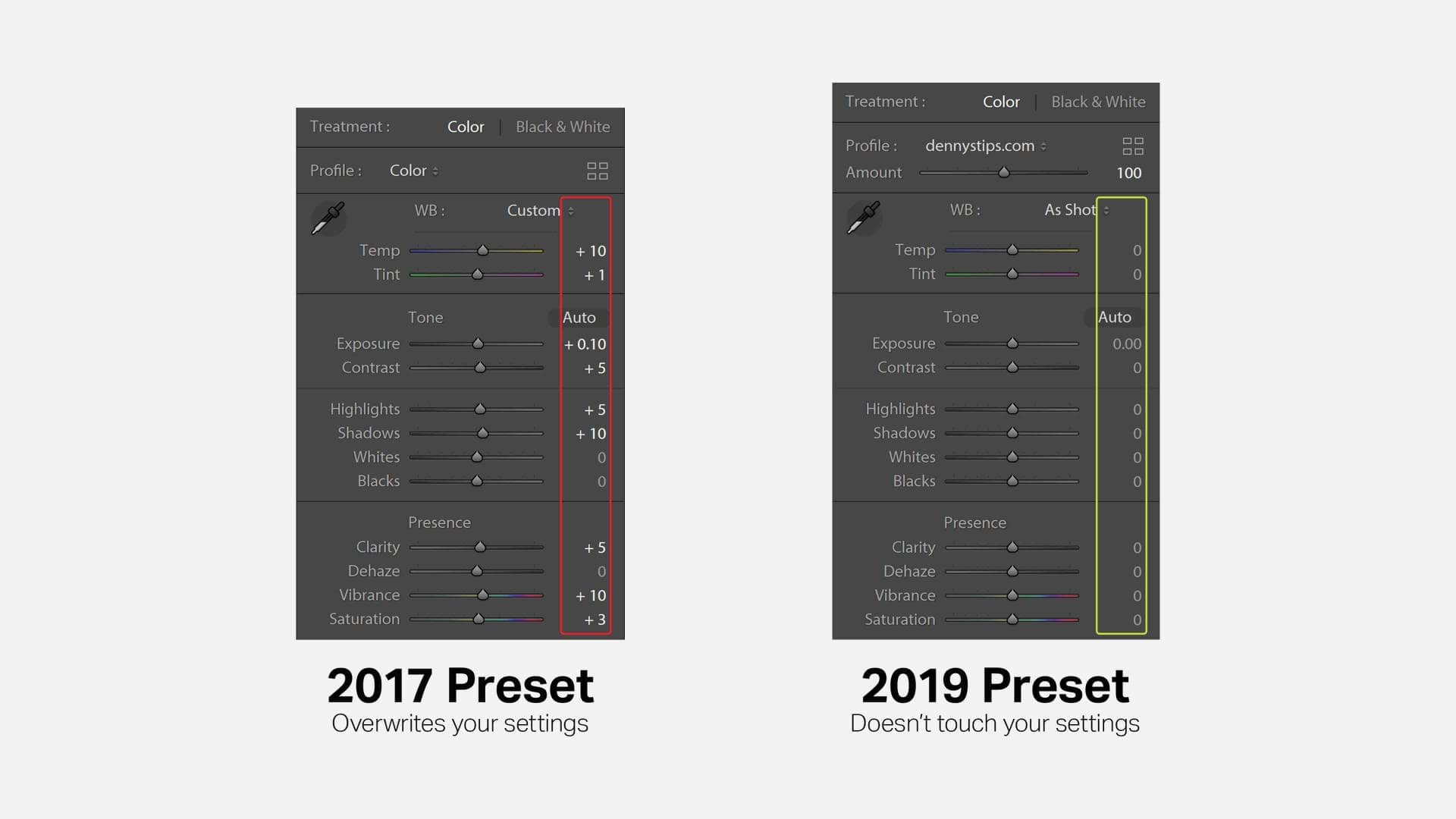 How to Upgrade Your Old Lightroom Presets
Most likely, your presets are outdated. To upgrade them, you'll need to use Photoshop CC. In Photoshop, go to Filter > Camera Raw Filter.
Inside the Camera Raw Filter, switch to the Presets tab. Click on the preset that you want to upgrade.
Near the bottom right, you'll find a "New Preset" button. Hold Alt/Option and click on it. This secret key combination opens the "New Profile" tool instead.
Checkmark all the settings that you want to move into a profile. Uncheck the ones that you want to keep as editable settings in the preset.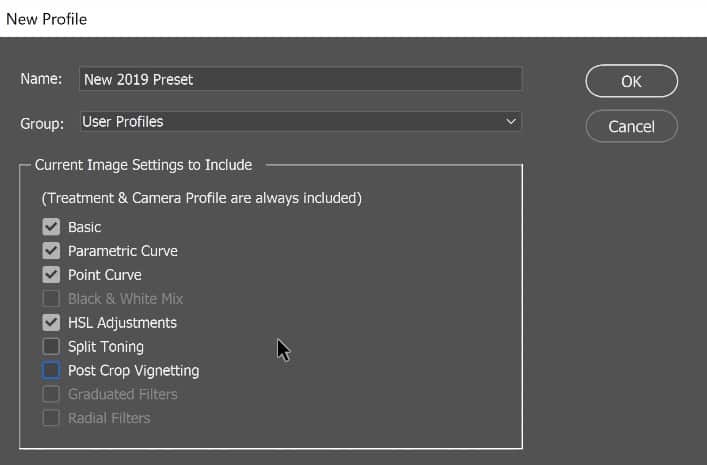 Go back to the Basics tab and click on the "Browse Profiles" button.
Here you'll find your newly created Lightroom profile. Click on it to apply it.
We have our profile and the last step is to create a new preset using your new profile. Go to the Presets tab and click on the "New Preset" button. This time, don't hold the Alt/Option key.
Checkmark the profile, process version, and any other settings that you didn't include in your profile. Click OK when you're done.
You're done! You can now apply your new preset. Remember to reset all your settings before applying the new profile. You can do this by holding Alt/Option. The cancel button will change into a reset button that you can click.
When you use the new preset, you'll see that it doesn't overwrite your settings. There's also an "Amount" slider for you to adjust the opacity.
Where are the new presets stored?
You can find your Lightroom presets here:
Mac: ~/Library/Application Support/Adobe/CameraRaw/Settings
Windows: C:\Users\[username]\AppData\Roaming\Adobe\CameraRaw\Settings
The presets can be loaded into Lightroom CC or Lightroom Classic CC. If you load them into Lightroom CC, they'll sync to Lightroom CC on your phone (Creative Cloud subscription required).