This interview features the work of Illustrator/Graphic designer Tang Yau Hoong. His work features an incredible manipulation of negative space and you will surely stand in awe at his amazing designs. Read on this interview and learn more about his aesthetic as well as his personal insights.
Interview with Tang Yau Hoong
---
Hi Yau Hoong! Welcome to pstutorials.ws! Can you tell us something about yourself so we could get to know you better?
I am a 27 year old illustrator/ graphic artist based in Kuala Lumpur, Malaysia. I hope to make graphics that spark the viewer. As a graphic maker I try to convey messages visually.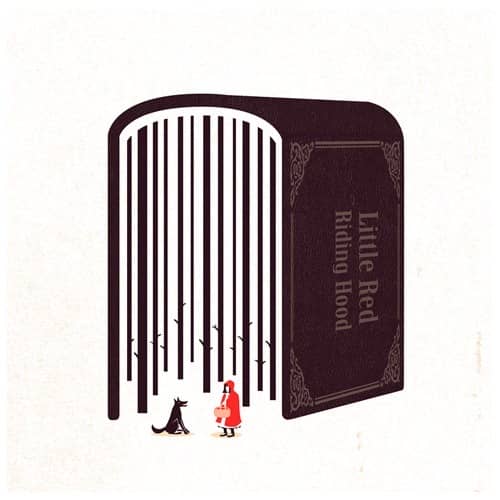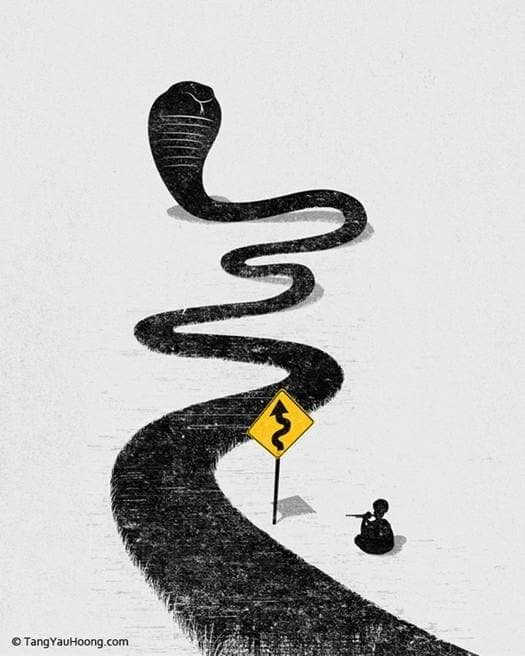 ---
What made you pursue visual art and graphic design? How did you train for it?
I am self-taught and I learned from mostly looking at other artist's work of any form. Few years ago I started submitting designs to online t-shirt design contests. It was the beginning of the journey and I hope I can keep on pursuing it.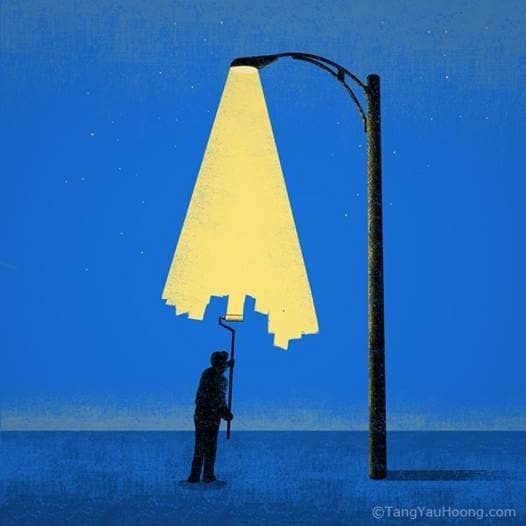 ---
Malaysia is a place that is rich in tradition and culture. Does this environment influence your aesthetics or inspire your work in any way?
In terms of aesthetics, not very much. In terms of thinking and concept wise, yes. The multicultural aspect has helped me to learn different things and be open to various points of view.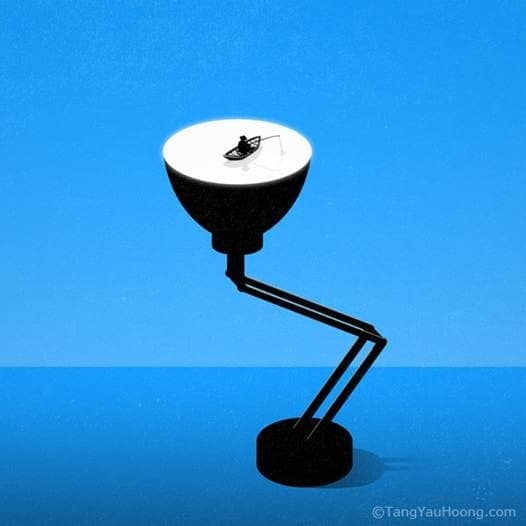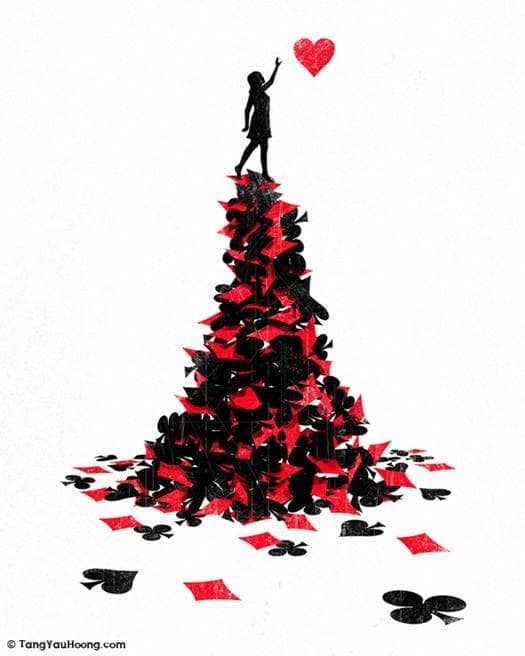 ---
Is there any artist that you look up to and inspires you?
I find inspirations from various artists and designers. Rene Magritte, Shigeo Fukuda, Saul Bass, Christoph Niemann, Banksy, Michel Gondry, Rinko Kawauchi and many more.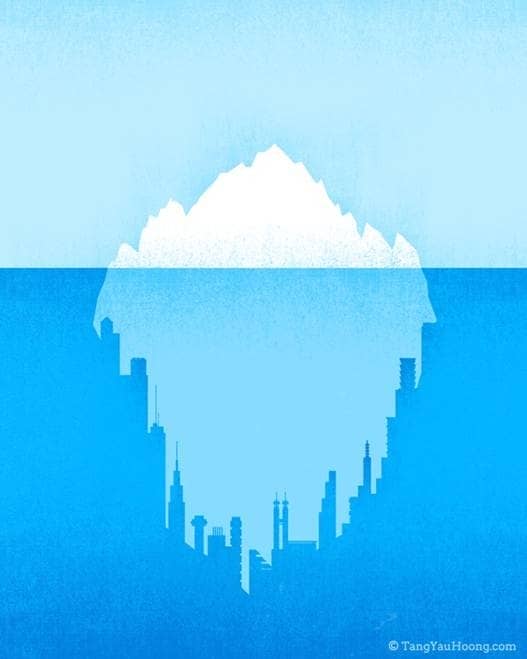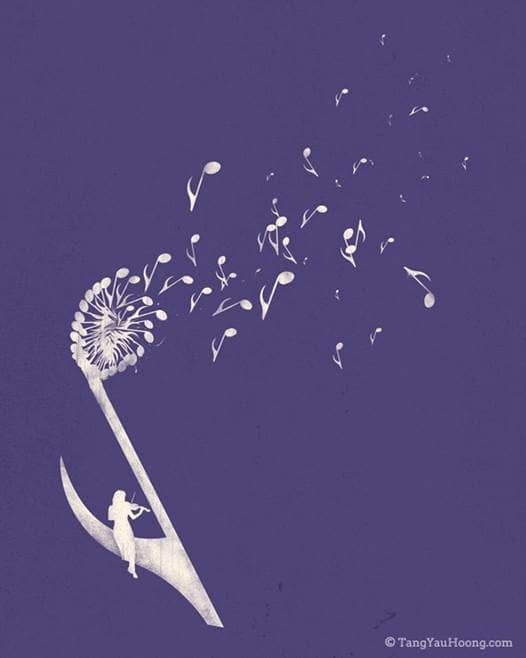 ---
Can you tell us about your style? You have such an ingenious way of using negative space in your illustrations. How did you develop this kind of style?
I have no idea how I developed this kind of style and probably it is not done on purpose. I always love simple designs with strong concept.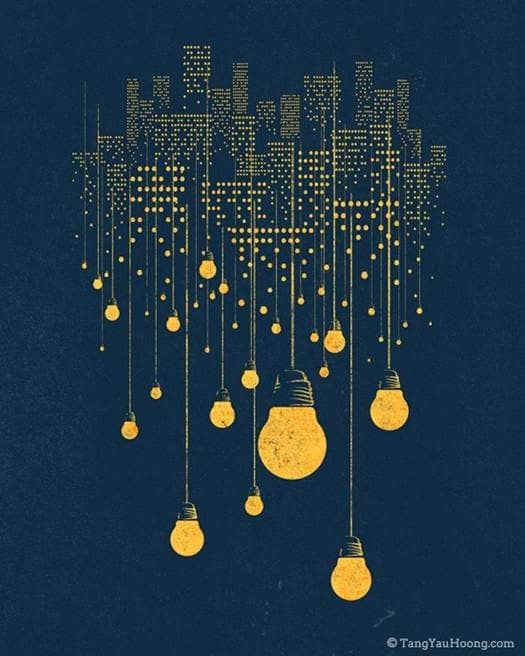 ---
How does a concept come to life from start to finish? And how long does it take you?
There is no standard work flow but most of the time I am doing the thinking part rather than illustration part. It can take up to weeks but it can also be done in a day. I do a lot of roughs on paper and if I am lucky, the idea will evolve into something I like.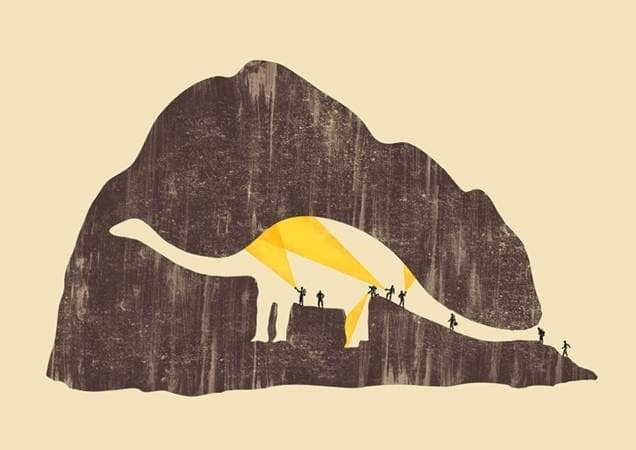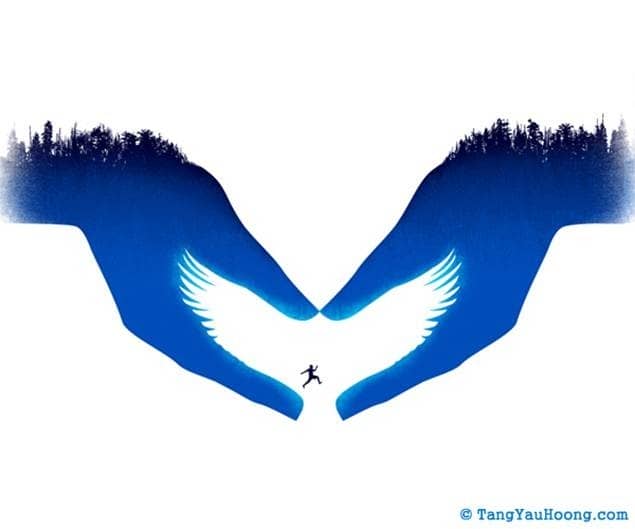 ---
Can you tell us about Journey to the City of No Horizon? What was the concept for this work?
It is about negative space and surrealism and it marked the beginning of my illustration style. The concept is open-ended. City, flow of life, surrealism could be the themes.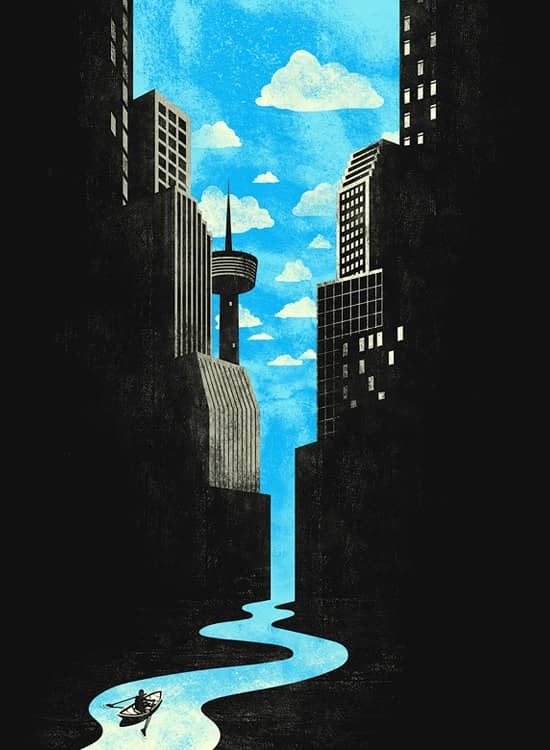 ---
Are there any projects that the readers should look out from you?
I love doing personal projects and will be posting new work incorporating negative space and surrealism.
---
Lastly, any message for our readers?
Thank you for reading this and I hope you enjoy looking at my work.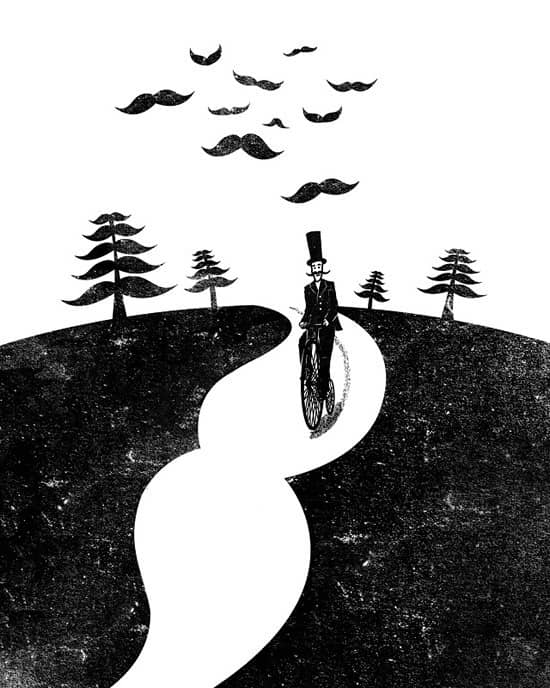 More about Tang Yau Hoong
https://tangyauhoong.com/
https://www.behance.net/tangyauhoong