Turn your ordinary photos into amazing abstract smoke art in just two steps with these amazing Photoshop actions by SparkleStock. Simply paint over your subject and the action will do everything else needed to create an awesome smoke art effect. The actions are compatible with Photoshop CS3 and newer.

Super Smoke Art (Lite)
These Photoshop actions let you create a beautiful rainbow smoke art effect with almost no effort. Simply play the first action then paint over the main subject. Play the second action and you'll turn your image into an awesome smoke art. It's really that easy!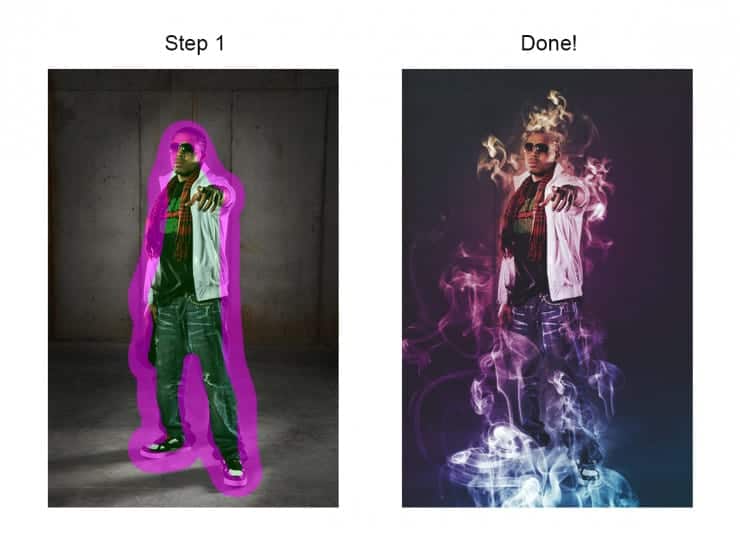 Pro Version
If you like the lite version and want to take it further, upgrade to the pro version which will give you a lot more features such as support for higher-res photos and multiple styles.
Free Download
Low-Res
Rainbow Smoke Effect
Pro Version
Low-Res
Medium-Res
High-Res
Rainbow Smoke Effect
Rainbow Smoke Effect 2
Blue Smoke Effect
Energy Smoke Effect
Energy Smoke Effect 2
Color Bomb Smoke Effect
Color Bomb Smoke Effect 2