Today, I'll be sharing with you 5 unique post processing tips that you should know. You'll learn helpful tips to improve your post processing skills and also tips about ethics and protecting people's privacy. There are a lot of post processing tips but I picked the ones that aren't talked about a lot or is something that more people need to know about.
Recommended Videos:
1. Start with a purpose
One of the most embarrassing questions people can about your photo is, "Why does your photo have that look to it?". A lot of times, people color grade or add effects without a purpose. They're either trying to look for the best Lightroom preset or randomly mixing adjustments hoping that they'll get something that looks cool. But they're not focusing on the reason behind it.
Before you start post processing, you have to know what you're trying to achieve. And I'm not talking about the small and obvious things like fixing the exposure. I'm talking about color grading and filters. For example, here's a wedding photo with a grungy effect. It doesn't make sense because the effect is extreme and loud - not something typical of weddings.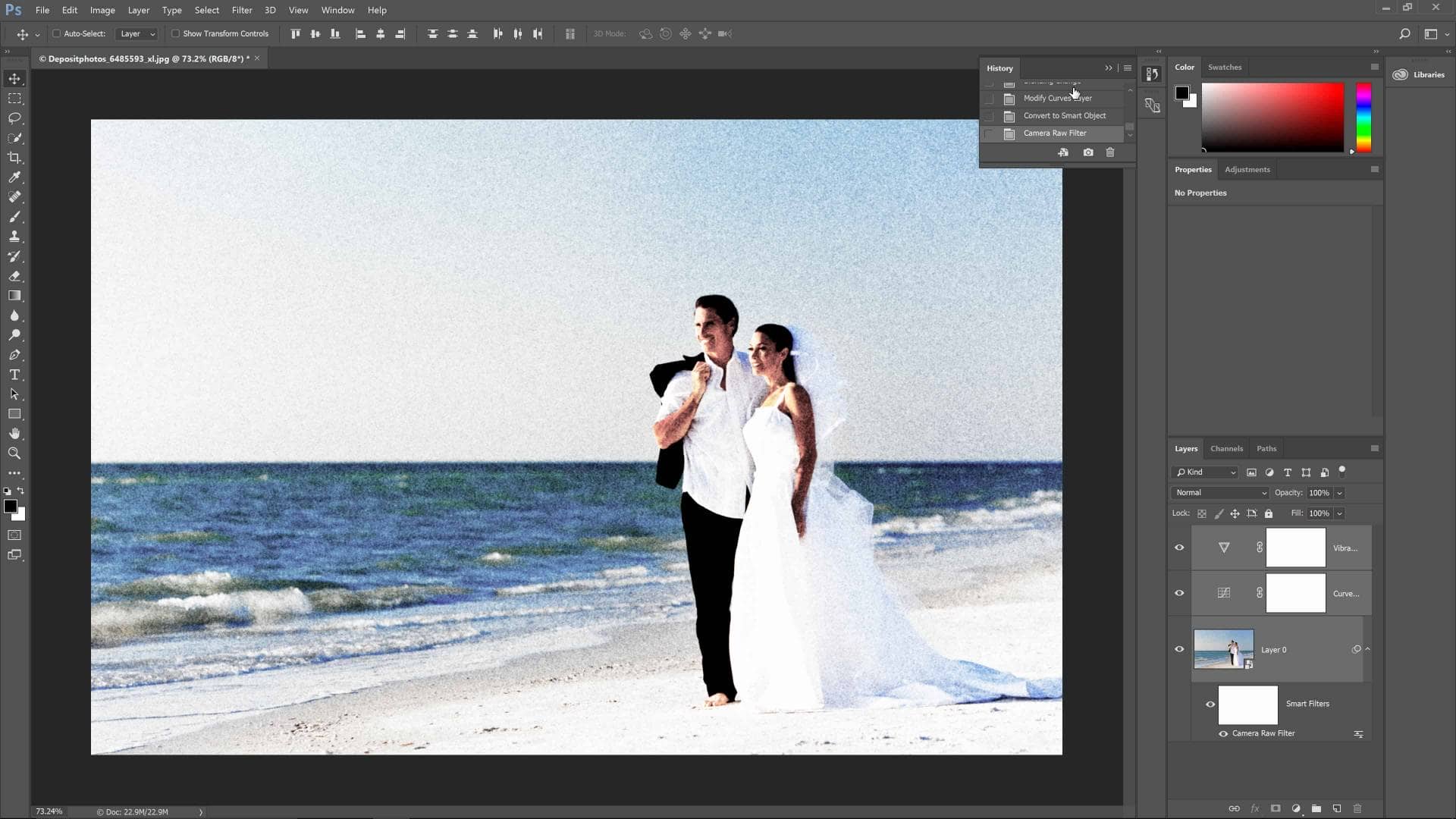 Here's another example. This video clip from a product review has a fancy aspect ratio and faded film effect to give it the cinematic look. There's no reason for making a review video look cinematic. With both of these examples, the first thing people will notice is not the photo or video, but the post processing applied to it. And it makes them ask in their head, "Why does it have that look to it?".
Think of color gradings and effects as music. When you combine music with video, it changes the way people feel. Your post processing style does the same thing with your photos. So before you start post processing, know what you're trying to achieve and have a clear rationale for it.
2. Maintain a consistent noise pattern
Not all photos we take are shot at a low ISO setting. A lot of times, there is grain. And if you're working on a high-ISO photo, you really have to pay attention to the noise pattern. When we manipulate a photo, for example, I blurred the background of this photo, the noise pattern changes. So the subject in the middle is grainy but the background is smooth. And this looks unnatural.