Step 44
Like in the previous steps, change the selection into a layer mask for the full head layer. Use white Brush tool with 100% opacity to continue masking, until the upper head part is fully shown again.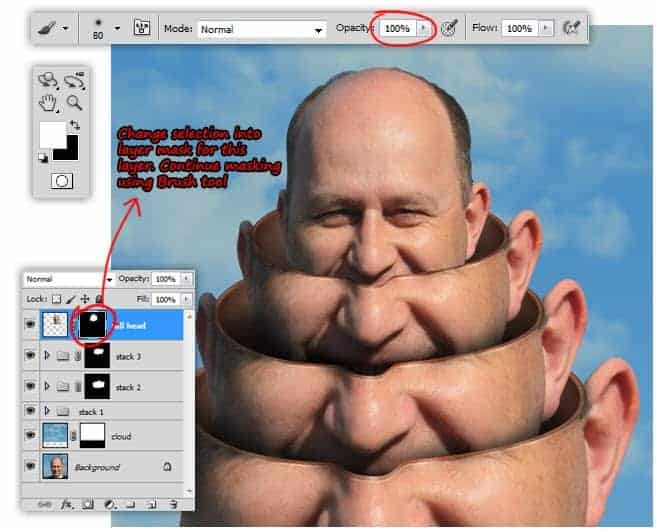 Step 45
Create a new clipping mask layer above the full head layer. Draw shadow on the marked area using low opacity Brush tool (color is set to black).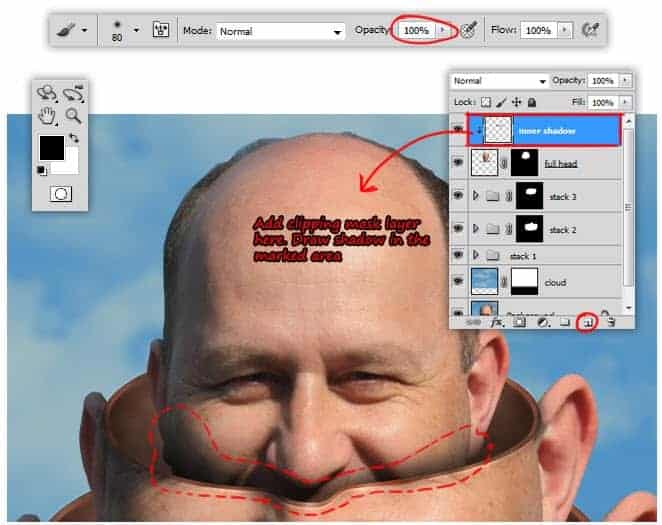 Step 46
Add new layer below full head layer, and then continue drawing shadow beneath the head. We're done with the main illustration, next we'll applying color correction and adding a nice white frame.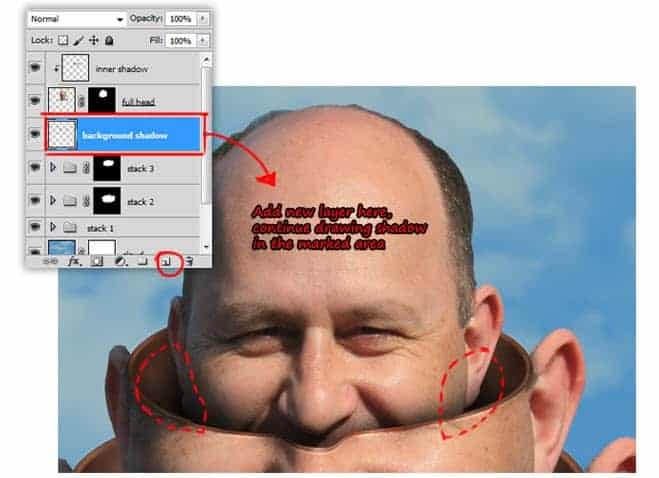 Step 47
We'll using adjustment layer to do color correction. With this method, we can modify the setting easily without losing any image information.
Inside the layers panel, click on the Create new fill or adjustment layer button, apply for the Gradient Map adjustment layer. Select the black and white color gradient.Change the layer blend mode to Soft Light and reduce Opacity to 25%.
Step 48
Next, apply for the Curves adjustment layer. Manually change the curve in each channel (Red, Green and Blue). Use settings just like on the screenshots below.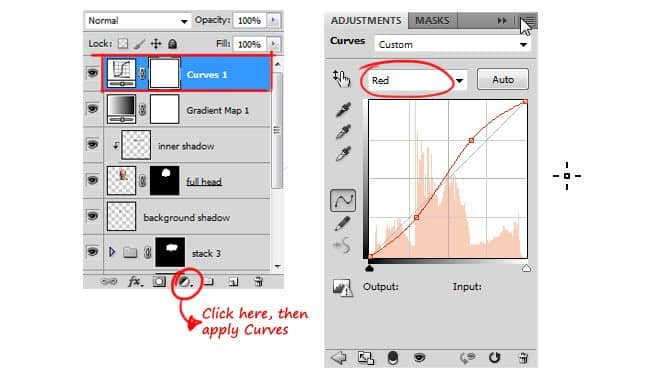 Step 49
Here is the image result if you follow the Curve settings in Step 48.
Step 50
This step is optional: To enhance the surreal feel, I think the overall image need to be more green. So I apply the green Photo Filter withincreased Density value. Change blend mode to Color, set Opacity: 30%.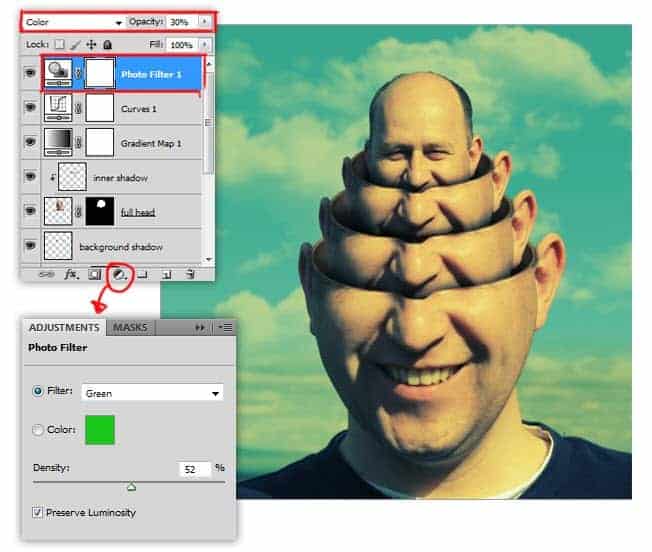 Step 51
Add a new 'frame' layer on the topmost of layer stack, fill it with white.
Step 52
Using Rectangular Marquee tool, create a selection like in the screenshot below. Press Delete to clear the selected areas, there you go! the frame is done. Don't forget to deselect and Save your work.
Final Results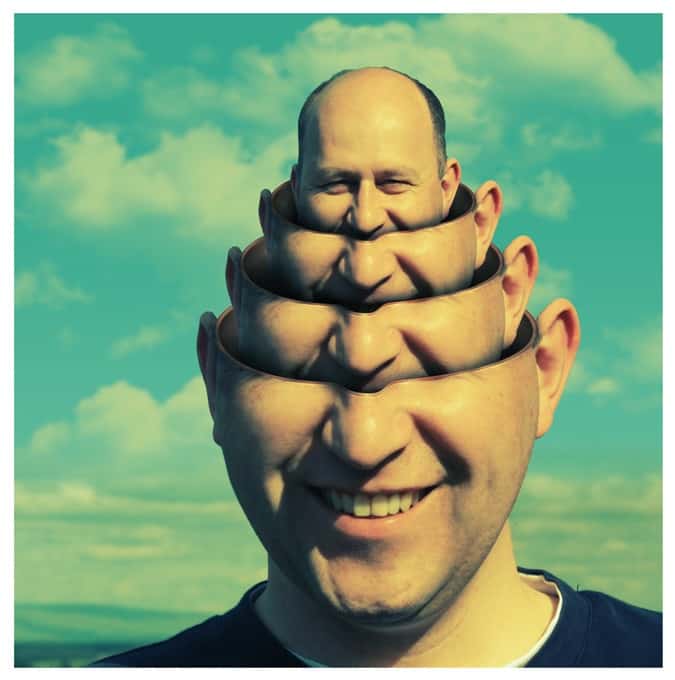 Tutorial by Jayan Saputra